Indexes with MongoDB
Just like traditional databases, MongoDB uses indexes to optimize queries. Any collection in MongoDB can have one or more indexes, and those indexes can be made on one or multiple fields.
Say you have a sales collection, and you want to get the list of documents for the quarter. If you don't have an index, the database engine will need to go through every record in the database, validate that the date is within the specified range, and add it to the result if it is.
Querying all the documents in a collection is time-consuming and can take up many resources.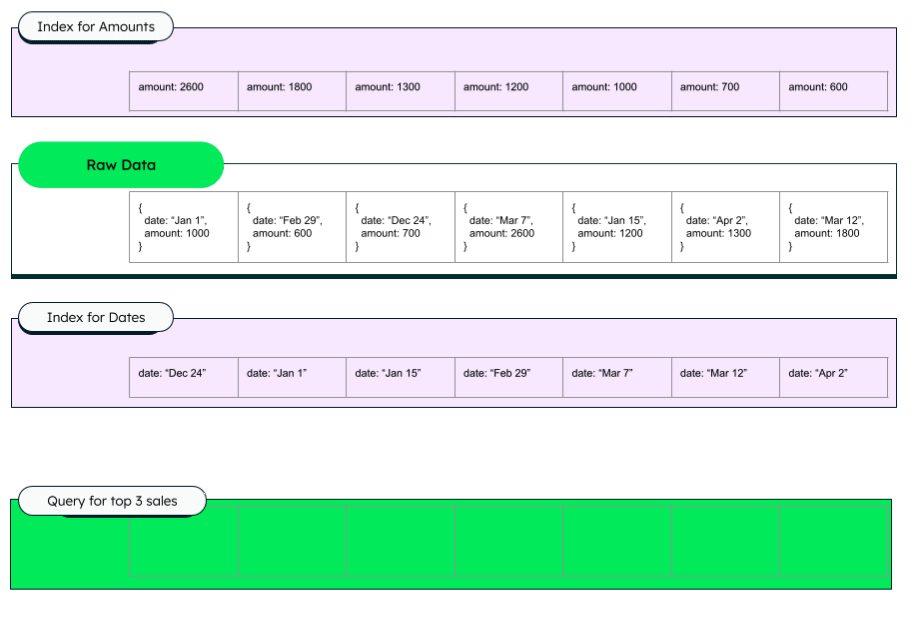 If you have an index created on the sale date, the database engine will quickly find the first matching document and go through the list until it hits the desired ending date. This is much more efficient than going through each record individually.
You can use the createIndex method with Mongo Shell to create an index.
db.collection.createIndex( <key and index type specification>, <options> )