Business agility framework
The aim of the business agility framework is to help organizations learn, innovate, evolve, and thrive. It gives direction to businesses, especially during complex, uncertain situations and is built on three main keywords: leadership, lean thinking, and re-evaluation.
Leadership: Effective team collaboration and out-of-the-box thinking are first steps to achieve agility. By challenging their own thinking and actions, a good leader pushes the team forward to innovate and do more.
Lean thinking: By defining the principles and guidelines for faster development, an entire organization can enable a lean business model—i.e., a model that improves processes to reduce waste (of time and resources) and maximize value for customers.
Re-evaluation: Sustaining in the long run needs continuous performance improvements and implementation of feedback. Iterative processes enable faster and continuous growth for the organization.
These three keywords are applicable for both internal and external environments and help organizations achieve more success in less time.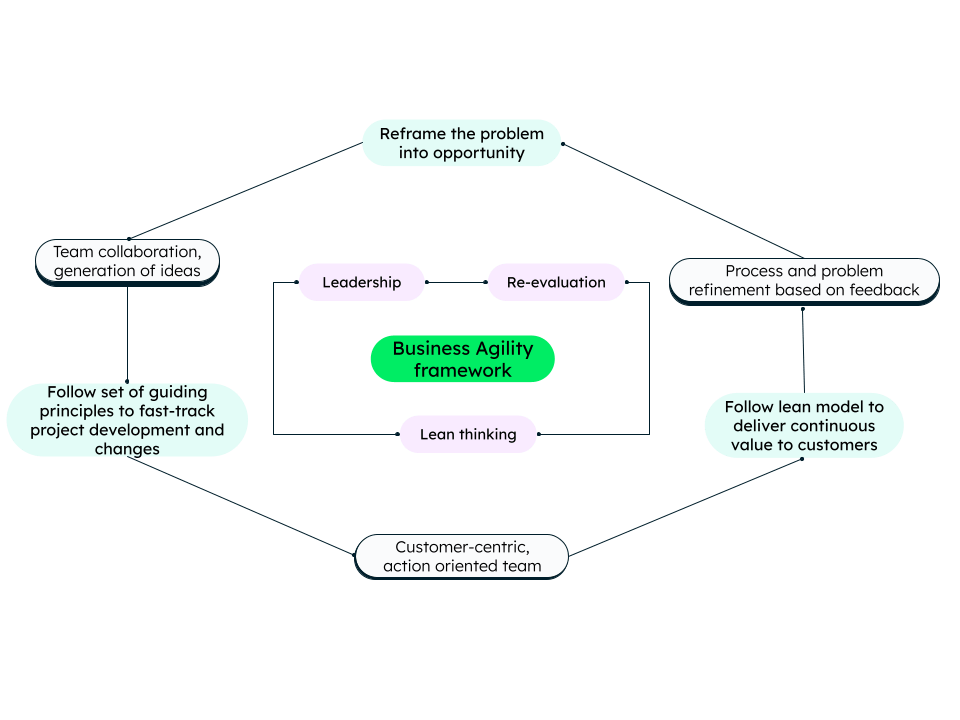 Business agility framework helps businesses to innovate and maximize value for customers through agile practices.