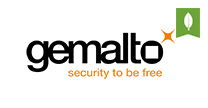 Gemalto's SafeNet ProtectFile seamlessly and transparently encrypts file data in MongoDB databases. Customers can use this transparent encryption to secure sensitive data (credit card numbers, personal information, logs, and more) that resides in flat files such as word processing documents, spreadsheets, images, designs, exports, archives, and backups. As MongoDB databases scale with increasing amounts of data, ProtectFile is there every step of the way to secure data without hindering performance or the user experience.
SafeNet ProtectFile deploys in tandem with SafeNet KeySecure – a FIPS 140-2 Level 1, 2, or 3 validated hardware appliance for centralized encryption key and policy management. SafeNet KeySecure support for the the Key Management Interoperability Protocol (KMIP) allows customers to centralize the management of SafeNet's encryption portfolio (in addition to ProtectFile), as well as a broad ecosystem of other third-party encryption solutions.
To learn more, visit the Safenet website.