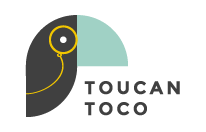 Toucan Toco is a datastorytelling platform for fortune 500 companies. Their goal is to help organization make their data more meaningful and understandable. Toucan Toco designs beautiful and simple charts to help people make better decisions throughout the day.
From 4 partners to 50 employees within 4 years, Toucan Toco is trusted by 90 big account clients, for 250 projects, among which Renault Nissan, Total, BPCE, EDF, JCDecaux, Tereos, Citroën, Marques Avenue, LVMH and more!
Toucan Toco is a Strategic ISV partner, utilizing MongoDB as the primary data store for its data visualization solution. With in-depth use of MongoDB's aggregation framework as a key differentiator and the flexibility and versatility of MongoDB's data model that allows Toucan Toco and customers to be agile and evolve with business requirements, Toucan Toco has become the one-stop shop for all departments in data driven organizations.