MongoDB Atlas, the fully managed cloud database, provides customers with pre-built and customizable alerts that can easily be configured for different channels, including Slack, Hipchat, PagerDuty, Flowdock, and more.
Due to popular demand, we've recently added Datadog as an optional endpoint for Atlas alerts. An increasing number of companies are using Datadog to monitor their entire application estate; this new integration will allow them to quickly get a sense of any database alerts from a dashboard they regularly view.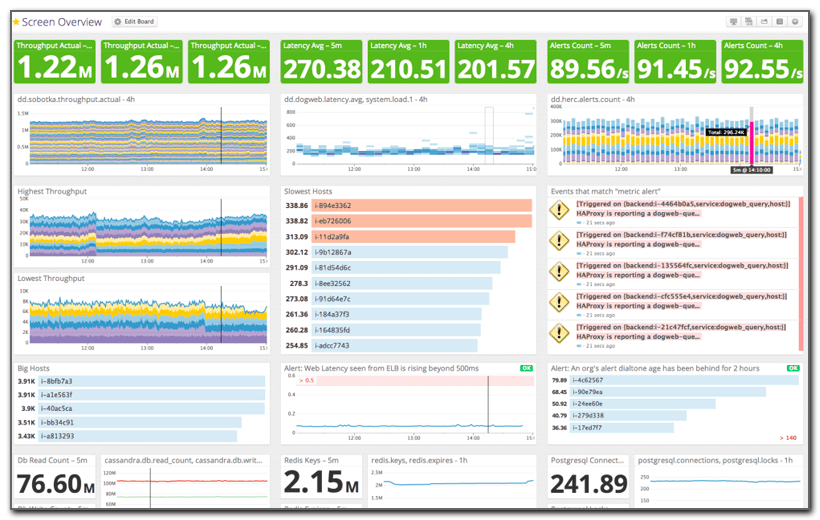 Setup is simple. Select a MongoDB Atlas Project, and click on "Settings" in the left-hand menu. Scroll down to "Datadog Settings" and paste in your Datadog API key.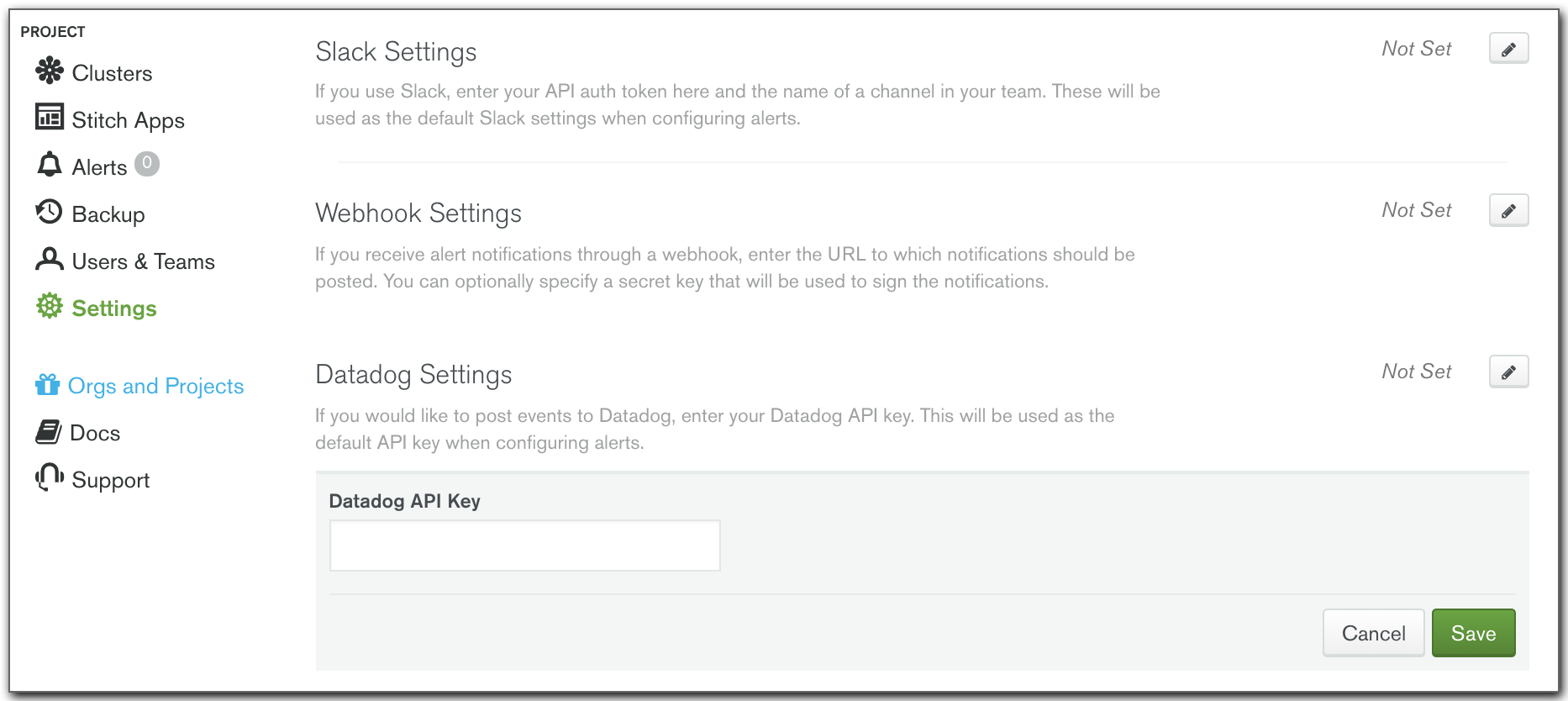 Next, click on "Alerts" in the left-hand menu. You will see a screen that shows all alerting activity. Click on the green "Add" button in the upper right corner of your screen to create a new alert. You can now customize a new alert and specify "Datadog" as the endpoint.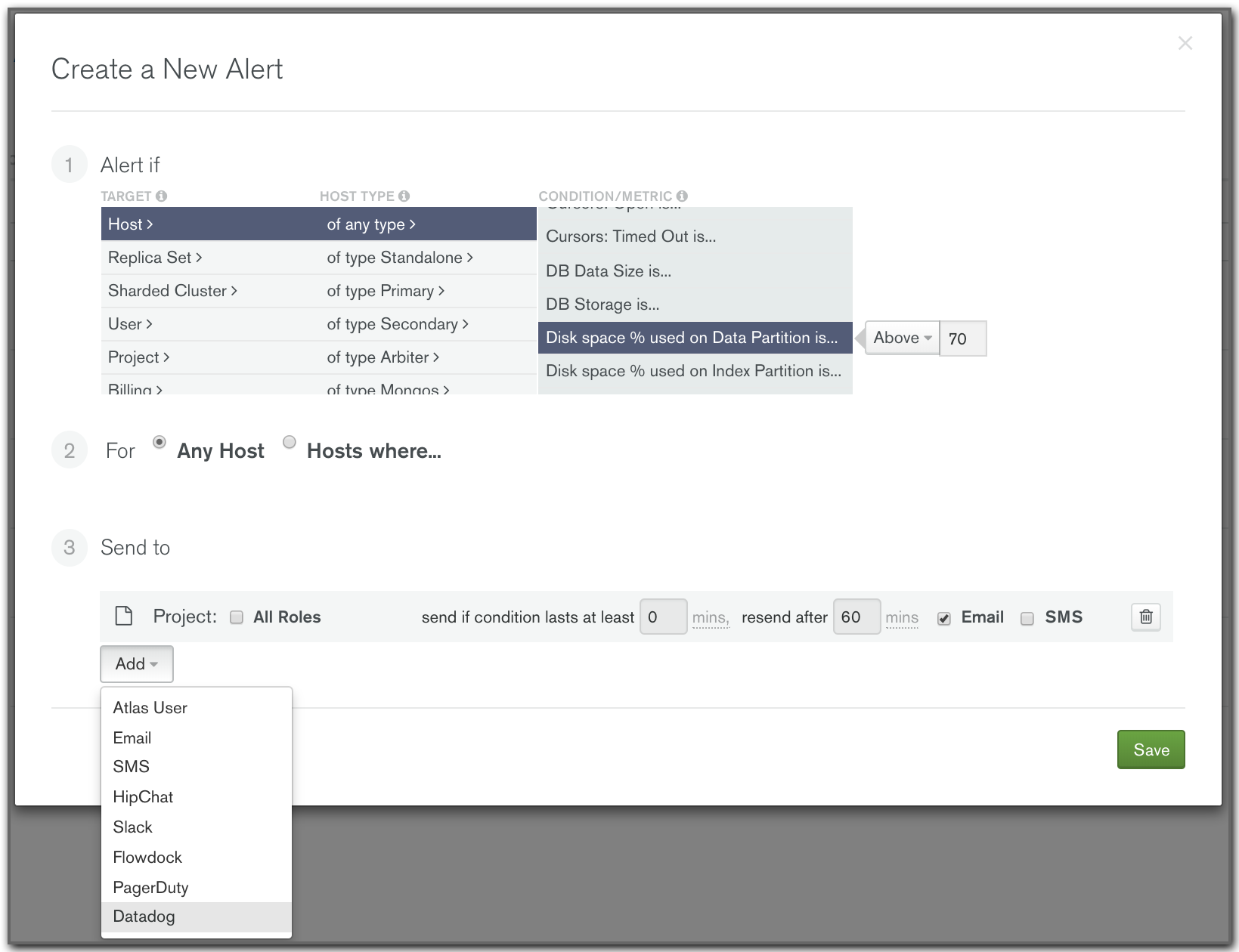 To send an existing alert to Datadog, simply click on "Alert Settings" in the top navigation of your main Alerts screen. This will show you all of your existing alerts, and allow you to edit them using the same UI you use to create new alerts.
And that's it. You should now start seeing MongoDB Atlas alerts in Datadog.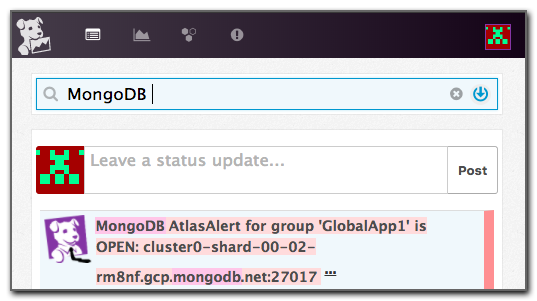 Not yet a MongoDB Atlas user? Create an account and get a free 512 MB database.