Introducing a Single, Unified MongoDB Account
The age of having to remember different usernames and passwords for different MongoDB accounts is in the past. Today we're introducing a few perks to make your life easier—a unified MongoDB Account and the option to log in and sign up with Google.
New MongoDB Account App
Say hello to never having to leave your browser window to operate multiple MongoDB tools and services. By using our new MongoDB Account app at account.mongodb.com, you can access all things MongoDB in one central location. This also means you can consolidate your login information to one username and password for all accounts.
Upon logging in, click your name on the upper, right-hand corner of the screen and you'll see a drop-down menu with access to the tools and services you need most, including Atlas, University, and Support.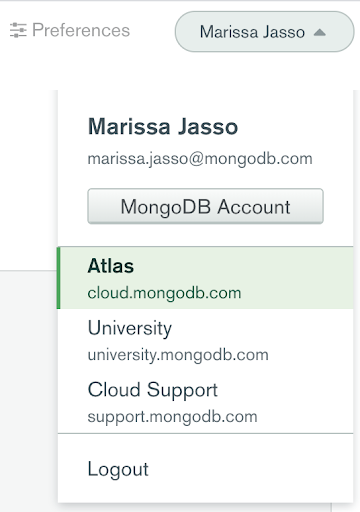 When clicking "MongoDB Account" you'll be directed to the screen below. Here you have the opportunity to review and update your login and personal information.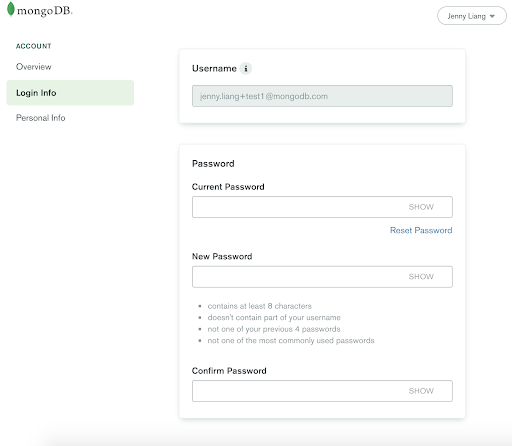 Refreshed Login Experience with Google Authentication
If you have an existing MongoDB Atlas account, you now have the ability to log in using your Google account credentials–making it easier than ever to access what you need. This will work from any existing "Sign In" button, cloud.mongodb.com, or account.mongodb.com.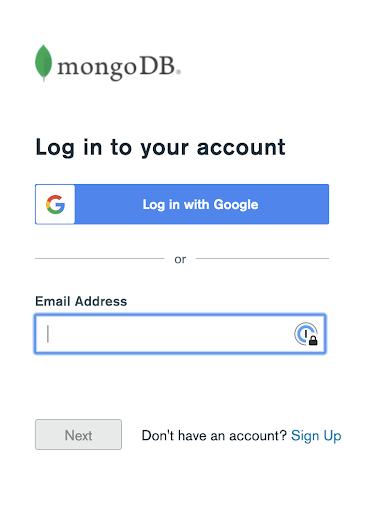 In addition to logging in with Google, you also have the option to sign up with Google by clicking the button highlighted in blue. By doing this, you can create a MongoDB account using any of your existing Google credentials.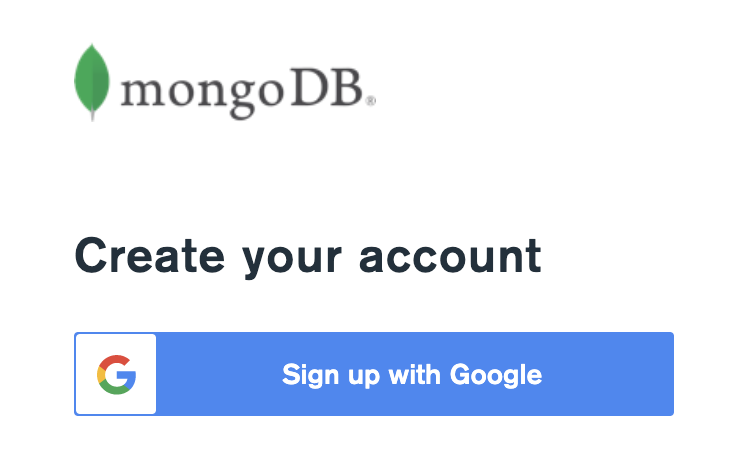 Everyone says signing up is easy. But we mean it—you don't even have to type anything!
Click Sign Up with Google.
Select your Google account.
Accept the privacy terms and conditions.
If you have thoughts on our new all-encompassing login experience or our MongoDB Account App, feel free to leave us feedback on UserVoice!
Having a single, unified MongoDB Account is just one more reason to get started with MongoDB Atlas.