MongoDB Atlas Update: M10 & More Cluster Availabilities on Azure
There's now a wider range of Atlas instances on Azure. It's particularly good news for users looking for smaller but dedicated options as a dedicated M10 cluster on Azure now starts from as little as $78 per month.
There's more though. We've been completing our availability map and now M10, M80, and M200 sizes of MongoDB clusters are available in all regions. So you'll be able to have that best-value M10 where ever you want it. We've also been reconfiguring some of our most popular clusters. In particular, the M60 clusters now start with 64GB of memory, up by 8GB.
Now, you may think that this is a lot going on, and it is. That's because in the background and without any of our users noticing, we've moved everyone on Atlas on Azure over to the latest hardware. That's the beauty of running on an expertly managed service like Atlas; all the upgrades and maintenance take place automatically.
That upgrade did have one side effects; we're lowering the prices of Atlas instances on Azure. By how much you ask? Well, by as much as 32% - but it does vary by region. Here is an example of the pricing for clusters in Azure US East region: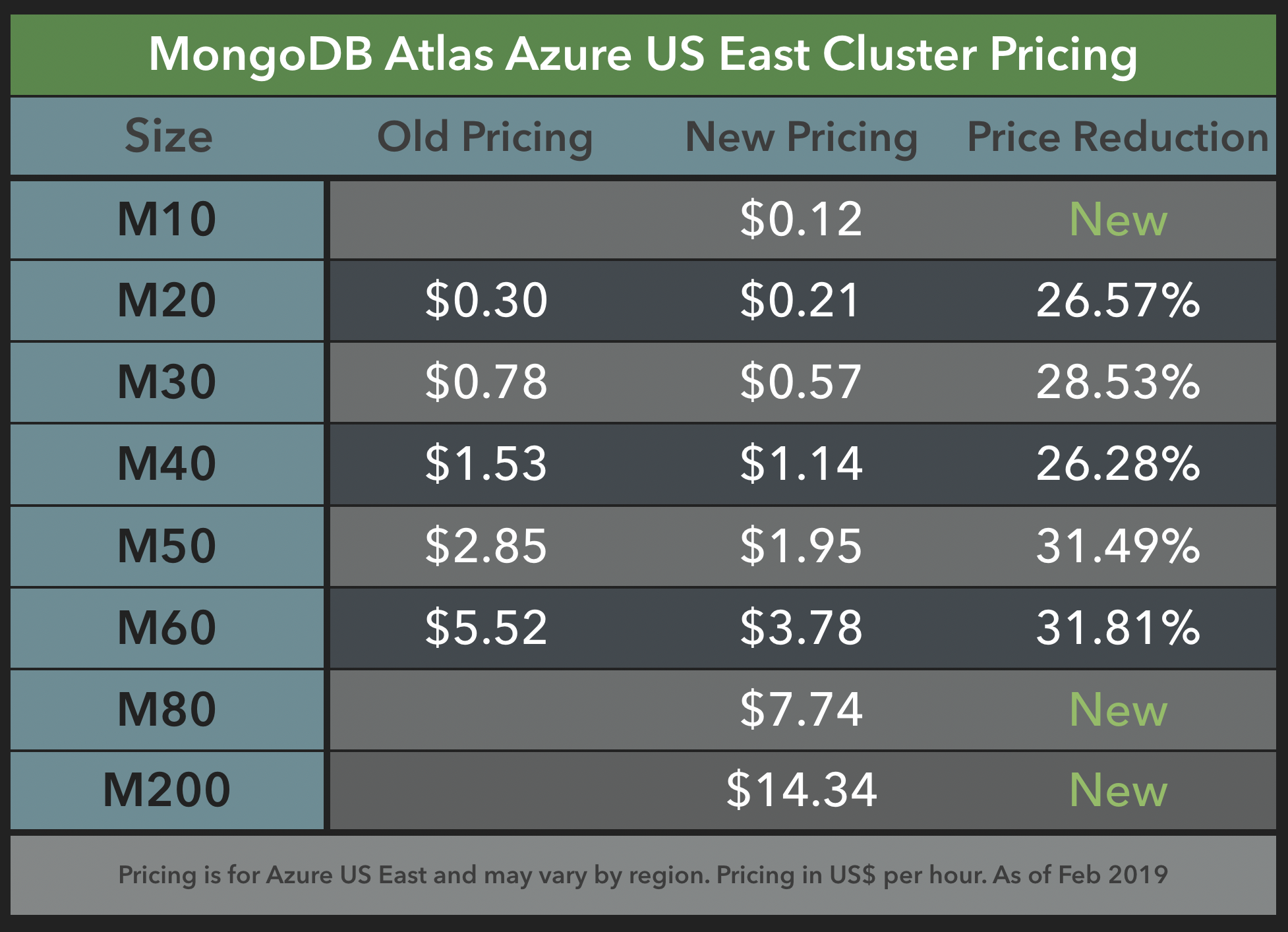 If you want to find out what else is new in Atlas, check out our latest Atlas Mapped article. You can find out about our new maintenance timing controls and custom database roles too.