Impactive Makes ESG Integration and Stewardship Reporting Easier for Investment Firms
Driven by regulations and high demand from asset owners, environmental, social and corporate governance (ESG) performance is now a critical factor in almost every aspect of asset management. But the reporting and management of complex ESG activities is challenging to implement because of the rigidity of legacy data architectures. Investment managers need to be able to seamlessly integrate ESG data, actively engage with portfolio companies on material sustainability issues, and deliver comprehensive reporting and disclosures with increasing accuracy. Legacy silos prevent this from happening. Without a process for managing and sharing data between stakeholders, efficiency is compromised and transparency becomes elusive.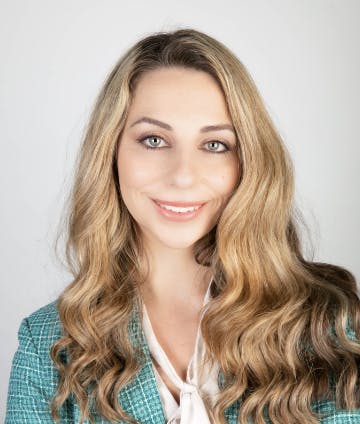 UK-based start-up Impactive has just started on their journey to make responsible investing easier by providing a dedicated workspace in which investment and ESG analysts can record their ESG interactions and engagements with companies, and centralize ESG and proxy voting data. This helps break down data silos and democratize data within investment firms, making it possible for different stakeholders, including reporting and client-facing teams, to self-serve to obtain the information they need. Co-founder and CEO Mais Callan started Impactive in 2022 after experiencing these frustrations first-hand in her day-to-day work in the investment industry.
Mais Callan started her career in asset management, just before the United Nations-backed Principles for Responsible Investment (PRI) were launched in 2006, establishing a framework for incorporating ESG factors into investment practices. Hermes Investment Management, the firm where Mais Callan started her career, was a founding signatory of the PRI and a pioneer in responsible investment and thinking about ESG.
The financial crisis in 2008 highlighted the inadequacies in corporate governance and catalyzed the investment industry's adoption of responsible investment practices. After a decade at Hermes, and having developed its ESG integration strategy, she set up a consultancy in which she helped other asset managers with their ESG frameworks.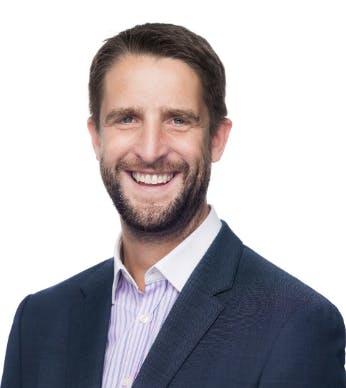 She later worked at a major UK pension fund focusing on investment stewardship. In those roles, she noticed a recurring theme: There wasn't a technology solution or process to help facilitate the aggregation, integration, processing, and reporting of ESG activities. At the time, her husband, Impactive Co-founder and CTO Simon Callan, was Head of Product Architecture in the financial services industry. So, he built a prototype that she could put in front of her investment network. That's how Impactive was born.
How financial data silos form
One of the barriers to sharing data for ESG reporting has been the reluctance of financial services firms to move away from legacy architectures, which have a tendency to become siloed over time. In his experience as a software developer and architect in financial services, Simon Callan observed that as systems evolved, new needs arose, which led to the procurement of new platforms to address these always-changing needs. As these systems proliferated, a desire to integrate all of them emerged.
"Data silos are a pervasive issue in mature organizations. As the technology landscape evolves, there's a lack of a coherent view across different systems," Simon Callan says. "This is particularly prevalent in financial services where there are strong controls in place and certain ways of doing things, often with a skilled in-house team who know their systems inside out."
Callan adds that the situation is compounded in highly regulated environments, where large technology transformations are treated with caution and there is less willingness to be a first mover. Consequently, internal IT teams might not get the same exposure to modern practices as their counterparts in more agile spaces. They're less likely to re-architect their IT landscape to take advantage of new tech and approaches to truly unlock the value in their data.
Another issue is the multitude of data sources in the sector. ESG and financial data, whether it's from Bloomberg, Reuters, or proprietary research that the analysts within the organization performed, come from many different and disparate sources, so aggregating and reporting on it requires chasing it down.
The problem is, some people have access to data because they're responsible for regulatory compliance, but other teams, like client-facing sales and marketing, don't have access to the same information in a format that they can understand or where it's contextualized. "The data isn't democratized," Simon Callan says, "and they're missing out on that holistic view." This results in an inability to deliver new requirements in the event of new regulations or if an existing one changes. Siloed data is bad for organizations because it creates a lot of manual tasks, he says. It also leads to further data hoarding. This is where data silos and inefficiency happen. Impactive is taking a self-service approach to bringing data together, which is why Simon Callan chose to work with MongoDB Atlas.
Jumpstarting app development
Simon Callan calls the choice of MongoDB Atlas a no-brainer because of all the different types of relationships they needed to model. "When we started out, we had a rough idea of what our data model was, the attributes, and how they would interconnect," he says. "But it would have been too rigid in the beginning if we had to keep maintaining and changing tables and columns." Because he had a history of working with relational databases, he understood the hurdles he would encounter along the way. "On the relational side, in my experience, basic problems emerge a lot quicker," he says. "We've seen basic things such as indexes missing and people getting tangled up in table relationships, things like that. MongoDB gives you a lot of leeway. It gave us the ability to just get going."
Simon Callan says they work extensively with the aggregation framework and that he has come to appreciate how powerful it is and what it can do. The aggregation framework, MongoDB Atlas Search, MongoDB Atlas Charts, and ACID transactions are a few of the features being used already at Impactive and he expects to leverage more of the MongoDB ecosystem, such as queryable encryption, in the near future.
Having multiple data sources for ESG research, voting, and other investment data means integrating them. "We aim to consume and ingest as many sources of data as possible," Simon Callan says. "We're not the replacement for an external, specialist system. We just want to surface the key facts, which can be used as a jump-off point to go deeper into the system and get further data. That's the approach we're taking. That's what we mean by the ESG integration hub."
Impactive and the developer experience
Both at Impactive and outside of it, Simon Callan invests considerable time and resources toward improving the developer experience. In fact, it's more important than ever, he says. "I always ask engineers, 'Why do you not like helping yourself? Why do you keep doing this or that task manually?'" Over time, Simon Callan has seen the developer experience get easier. The tooling and services around it have improved, he says, and the appreciation of it. "There's kind of an internal customer, and it's the engineers. You have to look after them," he says.
"MongoDB was born from an engineers-first mindset. If you can get the engineers on board, get them going, and get them active, it makes a difference," Simon Callan says. "MongoDB is a great example of starting with open source and building on from there."
Being part of the MongoDB for Startups program, Impactive was able to get access to free credits and consultancy time with MongoDB experts. All MongoDB for Startups members get free credits for MongoDB Atlas and related MongoDB products, including Atlas Database, Atlas Search, and Atlas App Services. Members also get expert technical advice and can participate in joint sales motions and go-to-market opportunities.
One of the big issues with confidential and sensitive ESG engagement data is security. After his consultation with MongoDB experts, Simon Callan was confident that they had the security measures in place to ensure that only authorized users have access to data, which is encrypted in transit and at rest. "The two-hour consultation was super high value. We covered a lot of ground such as Atlas setup best practices and how to monitor and set up alerts. Plus, the consultant patiently explained things and answered all my questions with a positive attitude," Simon Callan says.
On a mission
Impactive's mission is to help investment firms implement responsible investment effectively through technology so the big problems we're facing can actually be solved. It's not just about ticking checkboxes, it's about actually doing things meaningfully. Whether it's helping organizations report more easily to address regulatory concerns or eliminating the silos that have built up over time, Impactive acts as a central activity hub, where all investment interactions, ESG engagements, voting, and research share the same space.
For more information about Impactive's solutions for ESG data and career opportunities, visit the website.
Are you part of a startup and interested in joining the MongoDB for Startups program? Apply now.
If you would like to know more about how MongoDB makes it easy to collect, analyze, and visualize ESG data in real time, read more here.