How to Avoid a Malicious Attack That Ransoms Your Data
An updated blog post can found here.
Recently, there have been reports of malicious attacks on unsecured instances of MongoDB running openly on the internet. The attacker erased the database and demanded a ransom be paid before restoring it.
If you believe your database was attacked, see these suggested steps.
These attacks are preventable with the extensive security protections built into MongoDB. You need to use these features correctly, and our security documentation will help you do so. Here are pointers to the relevant documentation and other useful resources: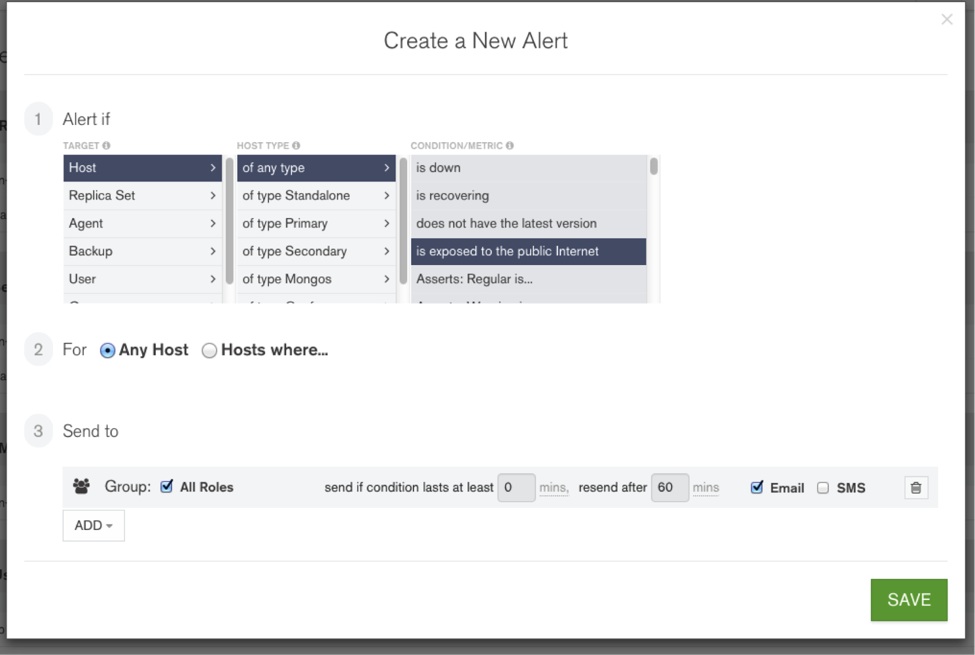 *Figure 1: Create a new alert to notify you if a host is exposed to the public internet.*
* * *
- The latest MongoDB 3.4 release enables you to [configure authentication](https://docs.mongodb.com/manual/release-notes/3.4/#security-enhancement "Configure Authentication") to an unprotected system without incurring downtime.
Suggested Steps To Diagnose and Respond to an Attack
How can you tell if an attacker has compromised your data?
If you were running an unsecured instance of MongoDB that has been compromised:
About the Author - Andreas Nilsson
Andreas is the Director of Product Security at MongoDB. Prior to joining MongoDB, Andreas was a Security Architect at NASDAQ OMX responsible for the security architecture of the trading systems. Past employment includes Check Point Software Technologies and Certezza. Andreas holds an MS degree in Computer Security from Columbia University and an MS degree in Engineering Physics from KTH Stockholm.