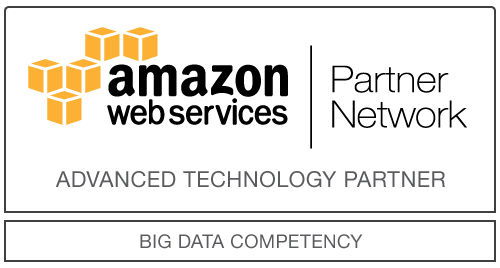 MongoDB Atlas: Hosted MongoDB on AWS
With MongoDB Atlas, it's easier than ever to get started with the fastest growing NoSQL technology on Amazon Web Services. MongoDB Atlas is a hosted database as a service from the creators of MongoDB and is offered on-demand; pay only for what you use for dev & testing or easily scale precisely for your production applications.
MongoDB Atlas Benefits
Automated: The easiest way to build, launch, and scale apps on MongoDB
Secured: Multiple levels of security available to give you peace of mind
Scalable: Deliver massive scalability with zero downtime as you grow
Highly available: Your deployments are fault-tolerant and self-healing by default
High performance: The performance you need for your most demanding workloads
Updated: MongoDB Atlas gives you access to the latest MongoDB features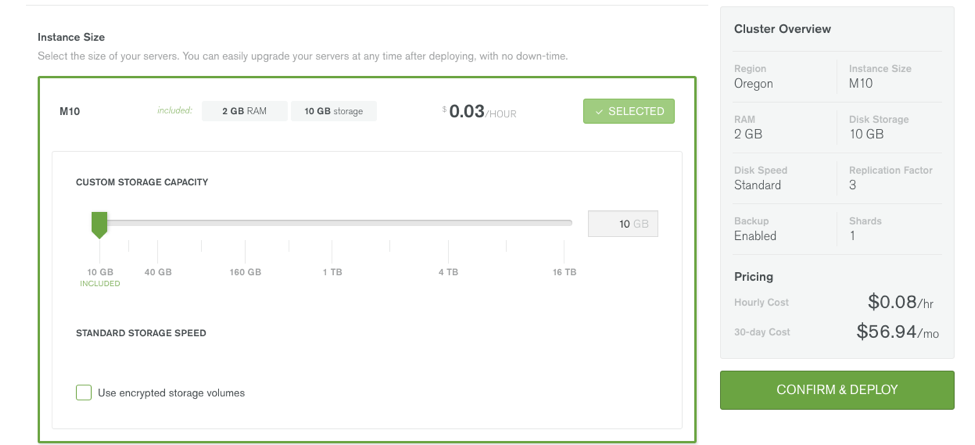 Provisioning MongoDB Atlas cluster
MongoDB Cloud Manager: Hosted Management Platform
MongoDB Cloud Manager is a hosted database management platform for monitoring, automation, and backup & failure recovery. With Cloud Manager, you can configure and provision your database servers as well as the underlying instances on Amazon Web Services directly through the platform UI.
MongoDB & AWS Success Stories
Digital entertainment leader Square Enix built their multi-tenant Online Suite, a central shared infrastructure used across the company, on MongoDB & AWS. Learn more.
Stackla, a content marketing platform used by the top 500 global brands, helps their customers leverage user-generated content for marketing. Stackla uses zone sharding across multiple AWS regions to keep relevant data geographically close to local campaigns. Learn more.
Oxford Nanopore built a mobile genetic analysis tool that "enable[s] the real-time analysis of any living thing, by any user, in any environment". DNA data is read onto the tool and sent to Amazon Web Services, where the findings are analyzed and the results are then sent back to the user's laptop or to a web dashboard. All of this is driven by, and stored in MongoDB. Learn more.
MongoDB on AWS: Guidelines & Best Practices
This white paper will help you understand one of the most popular NoSQL options available with the AWS cloud computing platform—the open source database MongoDB. We provide an overview of general best practices that apply to all major NoSQL options, and we examine important MongoDB implementation characteristics such as performance, durability, and security. We pay particular attention to identifying features that support scalability, high availability, and fault-tolerance.
We also provide documentation on how best to run MongoDB in AWS.