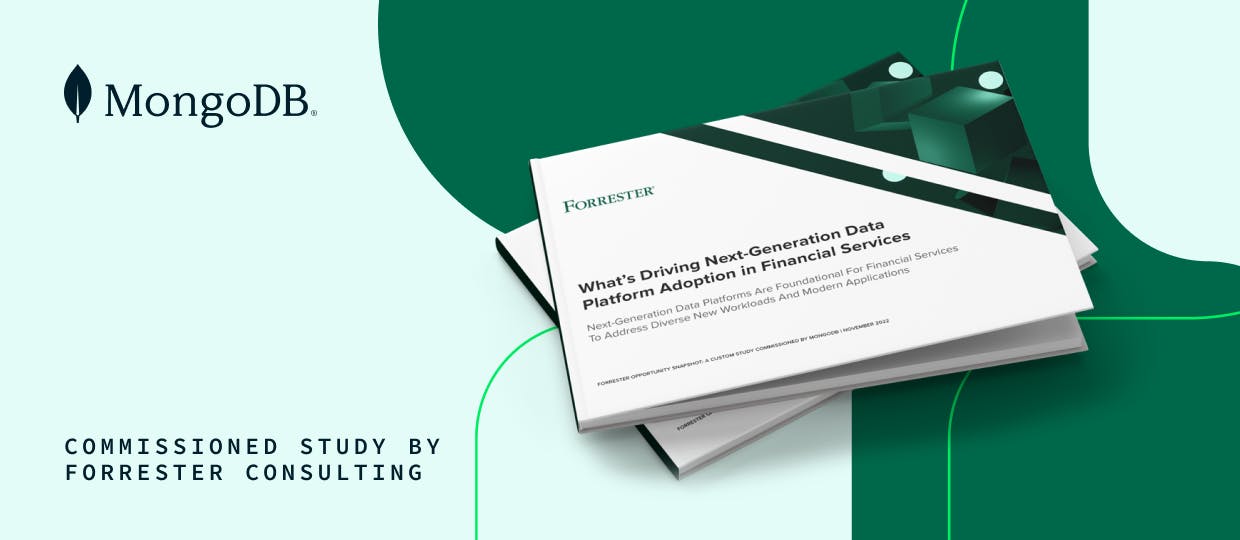 MongoDB commissioned Forrester Consulting to conduct a study questioning global IT decision makers at financial services and fintech organizations to evaluate the impact they are experiencing when adopting next-generation data platforms – which have become foundational for financial services to address diverse new workloads and modern applications.
Download the 'What's Driving Next-Generation Data Platform Adoption in Financial Services' study to learn about organizations' needs and plans for using next-generation data platforms.
Study highlights:
Nearly 90% of respondents say they are using a next-generation platform today, with 51% planning/currently using it for fraud detection, and 46% for risk management/analytics
Multi/hybrid cloud is the top feature driving investment
High costs and complexity are the top challenges respondents are facing with their current database
Legacy infrastructure is too expensive and cannot keep up with current and future demand
The benefits respondents are experiencing when adopting next-gen data platforms include minimizing data inconsistencies, expanding geographical coverage, and freeing up resources
We hope you enjoy the Forrester study. If you would like to watch MongoDB and Forrester discuss the key findings, you can watch it here.