Why MongoDB's Partner Team is Focused like a Laser, Not a Flashlight
Four years ago, I wrote an article about how our Partner and Sales teams work together to ensure success. Since then, our Partner organization has grown five times in size and become even more of a competitive differentiator for MongoDB. As we continue to build lasting relationships with our partners and become even more strategic in how we leverage our partnerships, I'm reflecting on how far the Partner organization has come and where we're headed.
The Partner organization is the x-factor for MongoDB
It starts with the customers, but more specifically, developers. Developers are creating some of the most innovative and modern applications with MongoDB, but our developer data platform is only one component of their tech stack. That's why it's essential to have an ecosystem of companies who help developers write or modernize their software faster. For MongoDB, this could be system integrators, cloud providers, ISVs who embed MongoDB into their products, technology partners who want to integrate with us, or resellers who enable us to sell MongoDB in new markets and regions. Most companies have a strategy for each and a team that manages these relationships, but there are a few things that make MongoDB's Partner organization different.
First, the people we hire. We look for individuals who have a sales-first mentality, are willing and able to generate pipeline, and can position the value of MongoDB. It's extremely important for our Partner team to show ROI to our Sales teams, and I'd argue that if your Partner organization can't do that, you might not need them. As part of the Partner team at MongoDB, you have the opportunity to master your sales skills and be rewarded for your success in finding new partnerships. One of our core MongoDB values is "Own What You Do" and it's embodied every day on the Partner team. We demand excellence from ourselves. We take accountability for our actions and our success. We are empowered to make things happen.
The second thing that sets MongoDB apart is that we manage partnerships like a laser, not a flashlight. We do not measure success by the number of partners we have. We prefer to deeply invest resources in a handful of alliances while we create an ecosystem funnel to drive the next wave of investments. We look for partnerships with organizations that our customers have told us they'd like us to work better with. Though we have over 1,000 partners, we put most of our horsepower into the top 50 based on this feedback.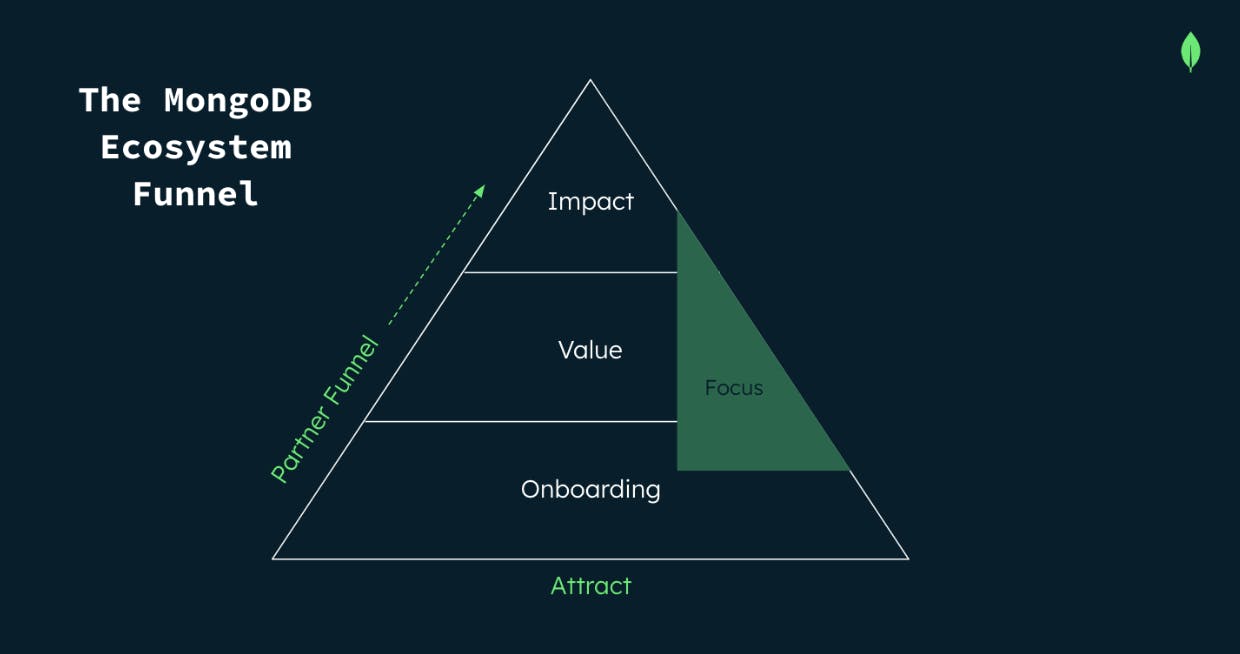 Lastly, the opportunity at MongoDB is enormous. If you are looking to work with a product that people love, and you believe there is an opportunity to be well-compensated for selling and building full solutions around a product, you'll find that at MongoDB.
Driving focus via the Partner Specialist teams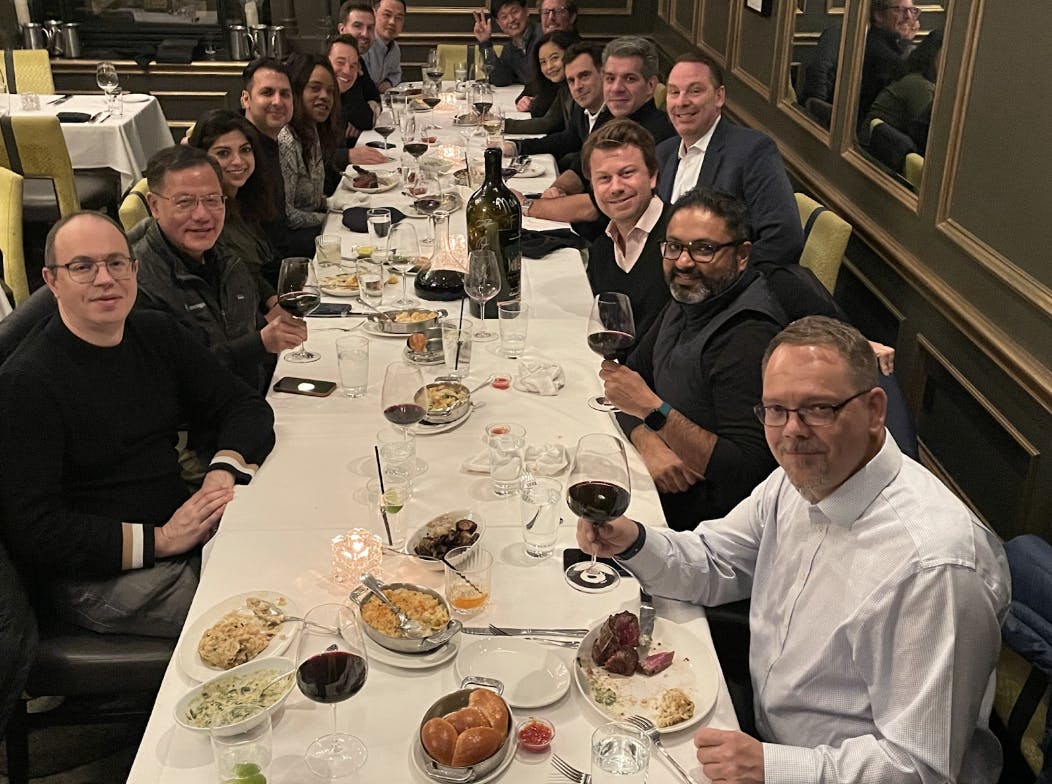 At the beginning of this year, we created dedicated specialist teams for Cloud, System Integrator, ISV, VAR, and Tech partners. Customers have told us time and time again that they wanted us to become more intimate with their use cases and the associated ecosystem, and we listened. For example, we now have specialized teams for each cloud partner who know their products inside out and focus on strengthening the relationship by sourcing new opportunities for our sales force. This isn't something you find in most Partner organizations, as it's more common for teams to be generalists opposed to specialists.
We began experimenting with specialization in 2021, and a highlight of this specialization is our partnership with Amazon Web Services (AWS). In the past, MongoDB and AWS were viewed as competitors rather than partners. In 2021, both sides realized that it's better to work together and decided to dedicate individuals to build a partnership that has since resulted in an incredible number of co-sell wins. AWS has leaned into MongoDB and continues to position MongoDB Atlas as a preferred database for customers. This puts MongoDB as one of the top three data partners that AWS has globally, and AWS is now MongoDB's largest partnership in the world.
Scaling without diluting impact
MongoDB's Partner organization has quintupled in size since 2019. We have partners in almost every major location around the world and teams who provide regional coverage. With the ROI we've seen from specialization, we've invested in more specialists and therefore can provide more dedicated resources to each partner.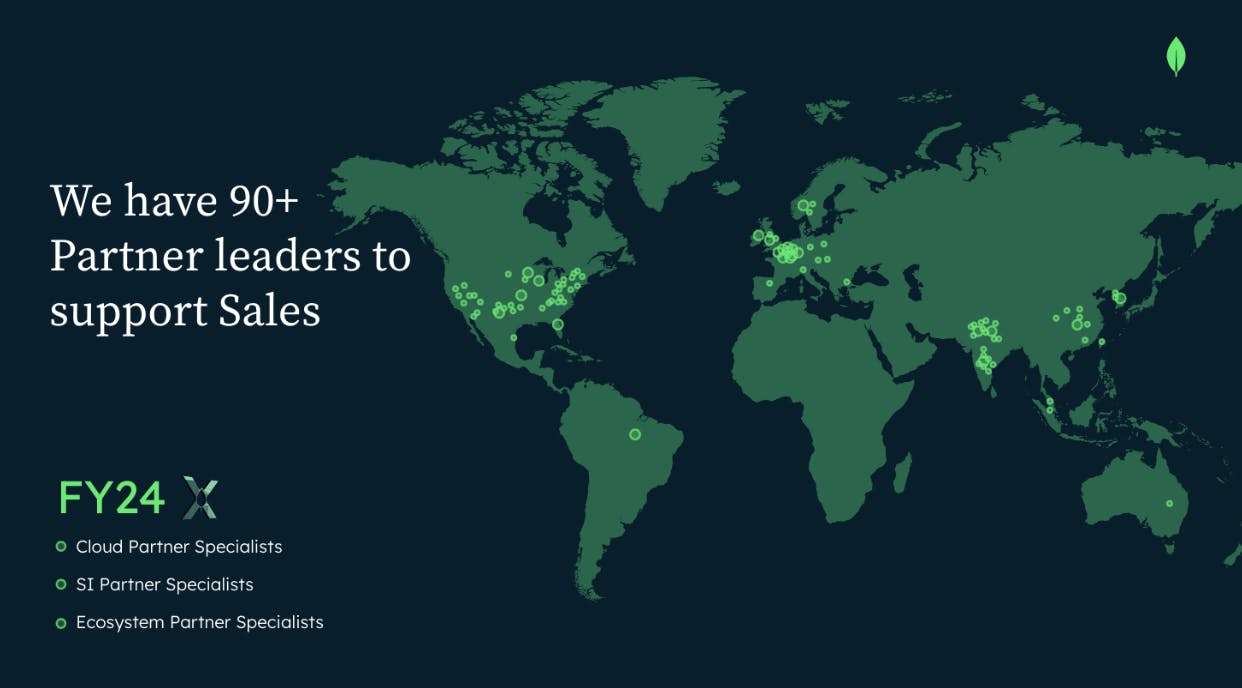 MongoDB's Partner organization is known as a place with a winning culture where people consistently deliver results. We've had many internal transfers from employees who joined MongoDB in Sales, Sales Development, or Marketing and decided to transition into a role on the Partner team. Similarly, our team is focused on providing opportunities for growth. The number of individuals who joined the Partner team as individual contributors and have since been promoted into Director and VP roles is extraordinary. For example, our VP of System Integrator Partner Specialists, Global Lead of Accenture Partner Specialists, RVP of Capgemini Partner Specialists, RVP of Cloud Programs, Global Lead of AWS Partner Specialists, and RVP of Azure Partner Specialists all began their careers as individual contributors here at MongoDB.
As we grow our Partner organization, diversity of background, thought, and experiences will continue to be a key differentiator for us. We value different perspectives and view diversity as a way to better serve our customers. Diversity drives a culture of innovation and investing in inclusion helps us serve customers in all markets, giving us a competitive advantage.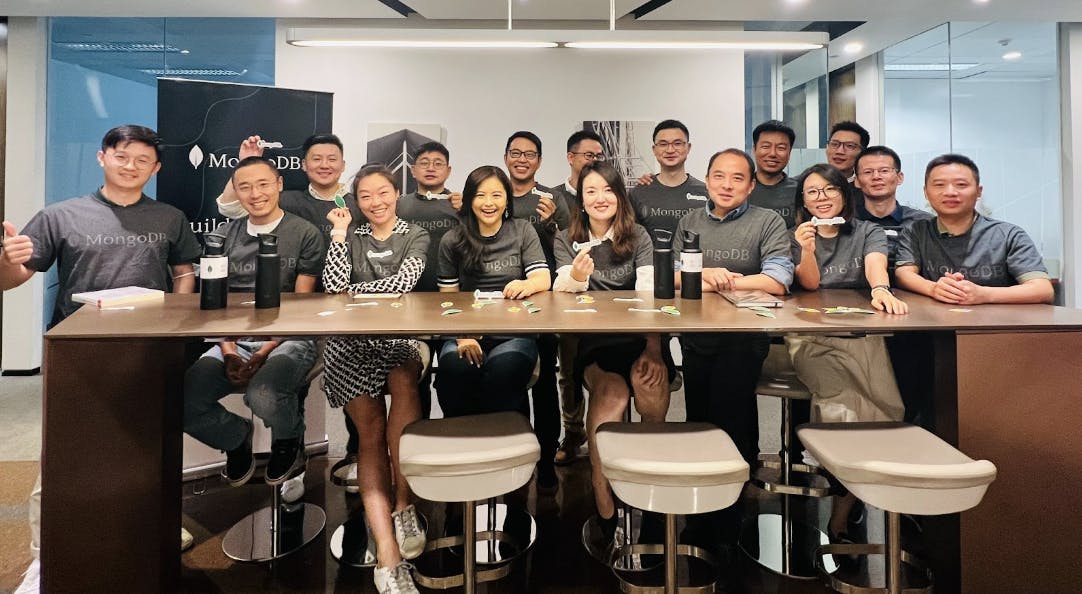 The future of MongoDB's Partner organization
I'm very excited about our coming year. We continue to look for the next partnership to break records with. Whether it's Alibaba, IBM, Databricks, Carahsoft, Microsoft, or Google, working with partners to find new workloads is key to MongoB's success. MongoDB plans to continue to invest directly in partners via MongoDB ventures as part of this strategy.
We also take great pride in promoting folks into leadership positions and we expect even more of that in the year ahead. Our leaders and I live by one of John McMahon's mottos:
"Too many companies think culture is ping-pong, foosball, and beer taps. Helping people win is a culture. Teaching them how to win on their own is a culture. If people aren't learning, earning, growing, and being promoted, they're not staying around for the pool table."
This is why we hope you are interested in joining us. We have great products, specialized partnerships, and most importantly, a winning team of fantastic leaders.