What does the Retailer of the Future Look Like?
Cher Horowitz (You remember her right? From Clueless?) wakes up in her home on Monday morning to get ready for school. It's January in Beverly Hills, and it's gotten a bit chilly, so she rushes to her phone to try on some coats she's recently liked on Instagram. She opens an app that brings her to a virtual fitting room. In the closet are all the recent items she's liked on Instagram, with price listings from different retailers. She tries on a number of coats and picks one from Net-a-porter. In a few minutes, a drone comes to her front door with her new coat. She gets in her Escalade and heads to school.
This is the future of the digitally oriented consumer, the future of retail, and it is all based on urgency. An urgency to react to data that can drastically improve the customer experience. In the late 90's and early 2000's, older retailers were beat by the rise of .com giants like eBay, Zappos and Amazon. This gave something exceptional to the consumer: the power of choice. They could shop anywhere, they could browse anytime, and they could make a decision at any time.
Now, retailers like you are embracing technology as a competitive differentiator to keep in touch with new digital consumers and offer them exceptional customer experiences. Here's how retailers are using the power of data to unleash innovation now and how you can innovate in the future. Welcome to the present and future of data-driven retail.
The Retailer of Now
Organizations are actively leveraging data to empower their business outcomes, especially in retail. In this landscape Data means a better customer experience and allows for personalization and optimal delivery of your products.
Omnichannel View of the Business
The number of selling and interaction channels has grown tremendously. Customers can interact with retailer's products on their phone, laptop or tablet, and, as is often the case, they may browse products after being prompted by a Twitter, Instagram or Facebook post, all before making a purchase on your site. Data-driven retailers deliver great customer experiences across these different channels with accurate product availability so customers can get what they want when they want it. The most sophisticated retailers, like Urban Outfitters with its brands Anthropologie, BHLDN, Free People, Terrain, and Urban Outfitters, make the experience seamless across channels.
Personalization
Having digital consumers gives you a huge opportunity: for the first time, you can really understand how your users think, allowing you to adapt your products to their needs. In this way being data-driven makes your customer the center of the show. GILT Groupe, known for its online flash-sale business model, allows customers to see their favorite brands when they even log in just by leveraging its user preference service. MongoDB enables Gilt to tailor the homepage layout for millions of users – all at once, and while delivering stable, consistent performance.
Invest in data analytics tools to better understand your users and engineer customized experiences for customers and create quality mobile experiences to capture customer engagement across many channels.
Supply Chain Management
In 2015, consumers spent an estimated $1.7 trillion online. To meet the delivery expectations of these customers, fast order fulfillment is a critical business objective. Many global brands, like Gap, keep a growing number of regional warehouses and fulfillment centers to keep pace with demand and deliver products quickly. They are focused on developing efficiencies that keep shipping costs as low as possible while delivering a great customer experience.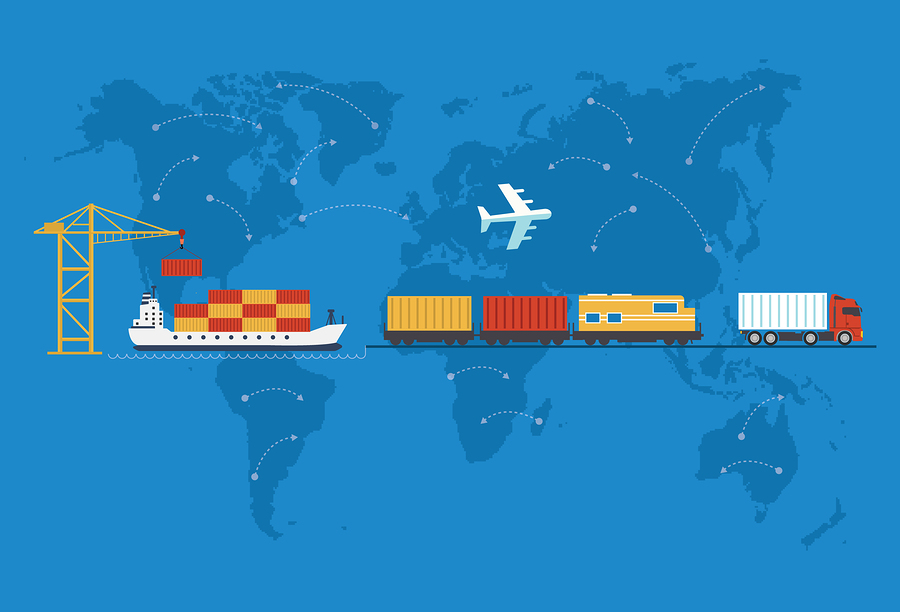 You can optimize delivery with technology, beyond just tracking packages. When designing systems for Distribution Centers, you need to engineer processes to balance the constraints of the physical world, such as protecting against mishaps like lost goods and time. For example, these systems need to minimize movements and pick and pack time for associates, optimize for speed and costs of shipping across dozens of shipping partners, and reduce the number of lost goods in the distribution center.
How can data help? Hourly inventory updates give logistics management in Distribution Centers the insights to plan and act on inefficiencies as packages are sorted and sent out for delivery. This optimization and up-front information ensure you can focus on delivering a great customer experience along with great products.
The Retailer of the Future
Virtual Dressing Rooms
In the 90's cult classic, Clueless, the protagonist, Cher, has a computer that helps her pick out her outfits. In the same way that Zappos simplified online retail for shoes with free delivery and returns, augmented reality will transform the experience of shopping at home. This luxury of convenience is slowly becoming part of the retail playbook with apps like Styliff and Toshiba's digital changing booth or Chico's interactive Tech Tables. In the future, you'll be able to send a new resort collection directly to your customers via these virtual fitting rooms in snowy January, so they don't have to leave their house to try on their clothes.
The Internet of Subscriptions
We've all heard the story of the smart refrigerator, a machine so smart, it orders refills for milk when it's almost out. Retail can look to this model for future revenue generation and customer retention.
Amazon's current model of "subscribe and save" is a precursor to the Internet of Subscriptions. The connected home will be in constant communication with your retailer on what you need in stock, whether it be milk, diapers, or sponges. With this model, retailers can retain loyal customers, understand their buying habits and can offer better personalization.
Payments
Mobile devices today are as powerful as desktop computers in the 90's, opening a value chain for innovators like Stripe, Square and Poynt to rapidly innovate in the payments industry, one that is ripe for innovation. The future retailer will be attuned to consumer needs, and installing smarter, more secure payment machines in their retail stores, powered by mobile devices.
In a similar vein, the future will see an end to the war on cash. Venmo introduced non-card real-time payments and Snapchat launched Snapcash, online chat-based payments powered by Square. McKinsey predicts that by 2018 these real-time payments can create additional revenue of $80 Billion. Using SMS to power payments in developing countries, like India and Nigera, where an estimated 84% of people have cell phones (and less than 24% have smartphones) could be a large revenue stream for brands.
Use Data to Serve the Digitally-Oriented Consumer
Data will be at the core of customer experience. The new digitally-oriented consumer will expect personalization, information and gratification. These evolving behaviors can pose a challenge for retailers, but they also represent a tremendous opportunity to harness and mobilize data to pull themselves ahead of the competition. Take a deeper dive into the technical challenges of retail organizations today and see how they can be solved with MongoDB, the database for giant ideas.
---
Learn more about the challenges of retail and how MongoDB addresses those challenges in our white paper.
Serving the Digitally-Oriented Consumer
---
Thanks to Dror Asaf, Samir Despande, Aleksandar Tolev, Michael Grayson, and Ajeeth Ganapathinageswaran for their helpful insights.