How My Childhood Dream Helped Me Build a Career in Enterprise Sales
In this post, you will meet Joe Bonadies, an Account Executive on the Enterprise team at MongoDB, who is passionate about further building his career in sales and technology. Before pursuing sales, Joe was on the path to becoming a professional athlete, and that journey taught him the skills he needed to be both resilient and successful in his current role.
Applying the lessons I learned as a professional athlete to my growing career in sales
During my college years at the University of Pennsylvania, I played offensive line on the football team and was fortunate to be a part of some outstanding championship teams while there. When my final season ended, instead of doing what most of my teammates did (shed the football weight, enjoy all the newfound time available, and line up jobs for post-college), I entered into full-blown training mode along with a few other teammates to pursue playing in the NFL.
I knew I was a longshot from the start, but didn't want to pass up the opportunity of going after a childhood dream and then regretting it for the rest of my life. I'm really glad I did pursue it and gave it everything I had! Both the Minnesota Vikings and Carolina Panthers invited me to try out at their respective camps. While I didn't make either team, it was a very memorable experience.
Most importantly, the entire training process helped further solidify and elevate the valuable foundational skills I'd built and learned over the years from playing competitive football. I've been able to lean on these during my professional career, especially in sales at MongoDB. It brought my prioritization, discipline, and time management skills to the next level. Just as you have to avoid getting too high or low emotionally in a football game, I have had to take a similar approach in sales as I've had plenty of successes and setbacks. This has been a helpful mindset to have for my career in sales. The process also taught me that in order to achieve big goals, you need to be smart and diligent about executing on the right inputs.
Even though I failed in my effort to play in the NFL, it helped me appreciate that failures can be the best teaching moments. Sales has been a tremendous career for me to translate and apply these learnings.
Advancing my career in enterprise sales at MongoDB
I've been at MongoDB for two years working out of the New York office and have grown in many ways during that time. When I first joined the company, I was a few years out of college, having only sold research and business development related products to public and private investors. I came into MongoDB as a Corporate Account Executive and at the time, my knowledge of application infrastructure and enterprise software was very limited. I had no experience selling into engineering teams, and I was used to closing deals in the low to mid-5-figure range that were overly not complex. Two years later, I've developed a deep understanding of the technical landscape, learned how to partner with and sell into various types of engineering organizations, and have become comfortable running complex, multi-threaded sales processes for 6-figure and 7-figure opportunities. In this time, I also made our Excellence Club in my first full year, was promoted to the Enterprise team, and had the opportunity to interview one of my customers on stage at our past Sales Kickoff in Las Vegas. What's so exciting is the similar growth and accomplishments I've seen for many of my other colleagues during this time as well.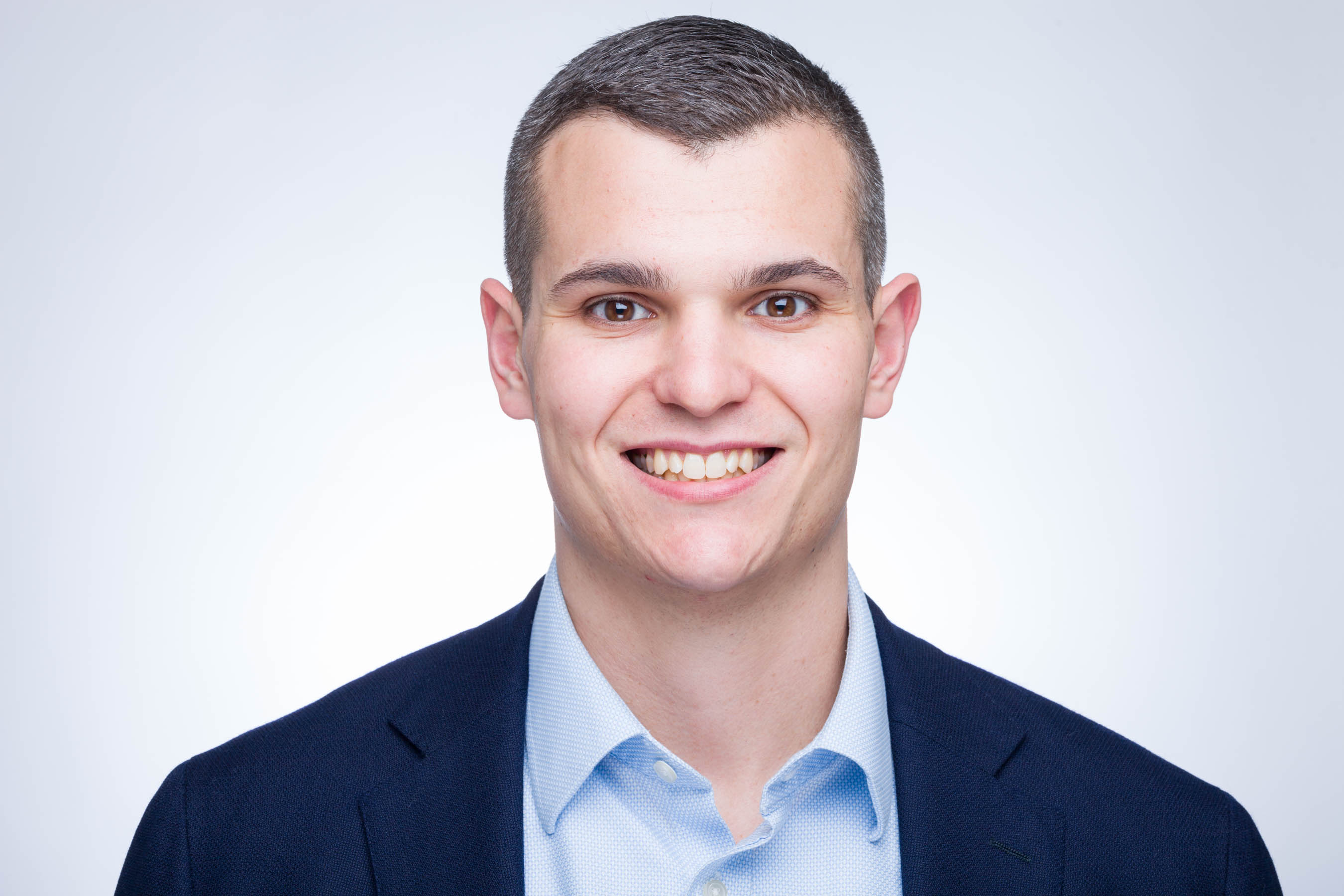 This growth highlights a few of my favorite things about working at MongoDB. The first is the investment that the organization makes into consistently enabling the sales team and ensuring that we're constantly focused on getting better. This is crucial because given how competitive and fast-moving the database market is, we can't get complacent. Also, given that the ways our customers and prospects evaluate and purchase technology is constantly evolving, we have to be nimble and able to adapt. This growth also accentuates the fact that we're disrupting a huge and growing market with the best technology option.
Working on a collaborative team that pushes me to reach my goals
The dynamic of the sales team at MongoDB is pretty special, particularly on our Northeast Enterprise team. It's a highly competitive, yet collaborative environment where everyone is striving to be the best, but more than willing to help each other and share tips. We often approach each other in order to learn and get better, whether it's looking for guidance on navigating tricky situations, pipeline generation best practices, champion building, etc. This sort of mindsharing happens between us and our counterparts on other regional teams as well. This highlights a common trait of the sales team at MongoDB, which is a focused desire on constantly learning and taking strides forward. It's also a highly accountable organization, one that emphasizes focusing on the right activities, making decisions based on data, and owning what we do. As AEs, we're encouraged to treat our account list like our own business or franchise.
Even though I may work as an individual contributor and receive the recognition for closed deals, it truly takes a village and working with various parts of the organization in order to be successful. Within the sales organization, I work very closely with my Regional Director, Tom Grady, to bounce ideas off of, leverage his experience to strategize, and involve him at certain points of my deals. For bigger and more complex opportunities, I'll receive similar support from our Regional VP, Tim O'Brien, and our Area VP, Jesse Green. It's also not uncommon for our leadership team to get involved with certain opportunities and pitch a helping hand, whether it's getting creative or helping build executive-level relationships.
Working hand in hand with the AEs is a world-class team of pre-sales Solution Architects. Given that we're selling a highly technical product, the SAs are extremely helpful when it comes to building technical champions and advising our customers and prospects on how to best use MongoDB for their organizations. When it comes to the paper process and structuring terms, we have deal desk and legal teams that are incredible, accessible, and highly valuable support resources. Through training and consulting engagements, the Professional Services team at MongoDB ensures that our customers are as successful as possible in their MongoDB projects, no matter the stage or complexity. Our Customer Success team does a fantastic job of aligning with us on how to best support existing customers as they grow, and our Partner Channel team supports us when the customers ask to co-deliver together with a System Integrator, Reseller or Cloud Partner.
I feel fortunate to be surrounded by such a talented group of colleagues at one of the most disruptive companies in enterprise software. As MongoDB continues our incredible path of growth, I'm building important relationships that I'm confident will last a long time. I love being able to apply the lessons I learned in the past to the career I have today. I'm very excited for what's ahead at MongoDB!
Interested in pursuing a career in sales at MongoDB? We have several open roles on our teams across the globe, and would love for you to build your career with us!