Catalysr and MongoDB Team to Support Migrant Entrepreneurs
Imagine what it's like to not only be a migrant in a brand new country, but also to have a revolutionary idea inside your head, and soon realize that you have no idea how to go about putting that idea into action.
Thankfully, for migrants in Australia, Catalysr is designed specifically for you.
Catalysr is a startup incubator for early stage startups, with entrepreneurship programs for high-performing migrant and refugee entrepreneurs (or as Catalysr calls them - 'migrapreneurs') who want to find success in Australia by building their very own tech company.
The company is designed for those with fresh ideas and are ready to take on a big challenge in order to bring those very ideas to life. Since its inception in 2015, Catalysr has supported over 520 migrapreneurs, 175+ businesses, and its community includes over 1200 professionals, advisors, and investors.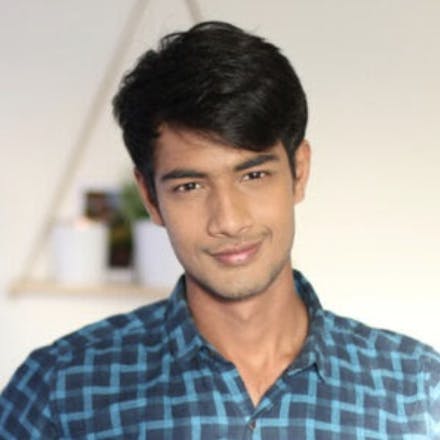 The MongoDB for Startups team was excited to team up with Catalysr to support their mission and startups. Built with MongoDB spoke with Devarshi Desai, Community Manager at Catalysr, to discuss the challenges migrants in Australia face, the different programs the company offers, and where he sees the community at Catalysr heading in the future.
Built with MongoDB: What is Catalysr all about?
Devarshi Desai: Catalysr is a startup incubator for international students, migrants, and refugees in Australia. When people come to Australia, they may not have all the connections that they had back in their own country, or they don't know how businesses work in their new country of residence. That is one of the problems we want to solve, to make it accessible for migrants to start businesses in Australia. We do that through two different programs, the pre-accelerator program and the accelerate program.
Built with MongoDB: Can you explain the differences between the two programs you mentioned?
Devarshi Desai: The pre-accelerator program is more of an educational program, as in, it's great that you want to build a startup, but there are the things that you need to know to make sure that you can start your startup the right way. A lot of times, it's simple things, such as getting validation of the problem or solution before building a product. That's one mistake that we see a lot of founders make, just because they think they have this great solution, they go on and build that solution, but it might not be the best way to do it. The pre-accelerator program makes sure that the solution is shaped to best execute, it's for very early stage founders that want to learn how to best execute their idea.
We launched the pre-accelerator program all across Australia in 2021, before that it was primarily in Melbourne and Sydney. We organise Community sessions every week, where founders can meet each other, and they can interact, learn and discuss some of the things that they have learned that specific week. The Community part of it is really important.
The accelerate program is for startups that are slightly more advanced, those who have launched, they obviously want to grow and scale, and the program steps in and has them meet with investors, and just have those first conversations about what investors are looking for. It's preparing them for the next journey.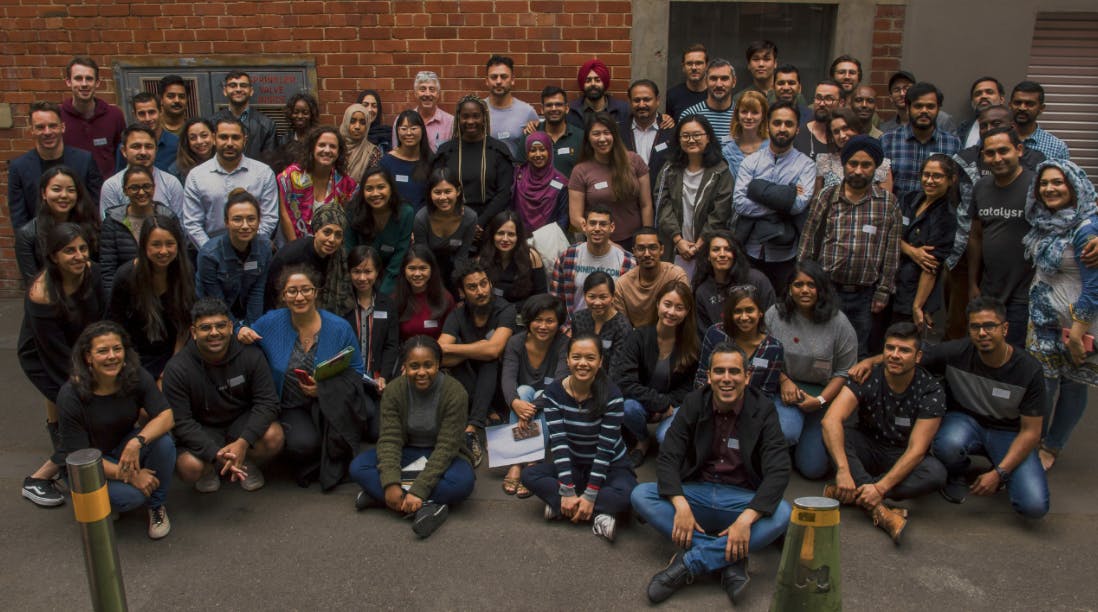 Built with MongoDB: What specific challenges do migrant and refugee entrepreneurs face?
Devarshi Desai: For a lot of international students and migrants, it can be very difficult to land their first job in Australia, for various reasons. So after brainstorming some ideas, Catalysr co-founders, Usman Iftikhar and Jacob Muller decided to help migrants start their own businesses in Australia. When you come to a new country, they may not know anything about your culture, or who you are, so how do you build that trust, build that connection? So we try to help them learn these things, all the basic stuff that they need to know in Australia if they want to start a business.
Built with MongoDB: What is the acceptance process like for each program?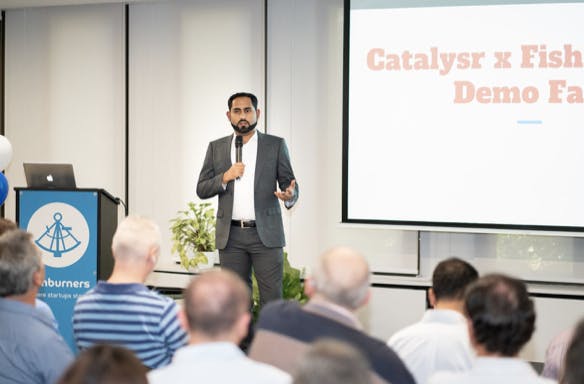 Devarshi Desai: For the pre-accelerator program, the entry criteria is quite low, because we want to make this accessible for as many people as possible. One entry point is we need somebody who is a migrant, that's number one. They also need to have a startup idea, we don't typically ask for much more than that, because they understand that this is a very early stage. The goal is to inspire them to solve problems that they see in the world.
The accelerate program, the entry is a bit more difficult, because we only allow startups that have launched, that are validated, and who would like to scale. It's not just an idea in their head, it's slightly more advanced, we help them with investor meetings and networking with mentors. It also helps VC funds and angel investors who are constantly on the lookout for the next big thing, and the next startup.
Built with MongoDB: Can you tell us more about your role as Community Manager?
Devarshi Desai: One of the reasons why I really like my role is I believe in the power of community, and many people working together that believe in the same cause and work towards solving a problem. I also have been an international student and a migrant founder. I started recording the journey on YouTube of being an International student, and it became one of the biggest YouTube channels for international students in Australia. And out of that, we could build one of the biggest communities of international students in Australia. I am very interested in startups and solving problems for migrants, and that's when Catalysr came in, and I realized this was perfect. I realized that it's a cause that I would like to work for.
Built with MongoDB: What does the future of Catalysr look like?
Devarshi Desai: If we look at the last 30 years, the number of migrants has increased significantly all over the world. This is a trend that is going to continue. The number of people migrating to different countries and wanting to start a business is the thing we want to help them with. Currently we have programs running in Australia and New Zealand but sky's the limit. The goal would be to help migrants all over the world build startups.
Built with MongoDB: What is one piece of advice that you would give to a founder or CTO?
Devarshi Desai: One piece of advice that I received, and I try to remember every day is to just jump in, whether you're prepared or not. Because when you have already started something, the pressure is on, and you most likely end up creating something out of it, rather than just thinking about it.
Interested in learning more about MongoDB for Startups? Learn more about us here.