Announcing the Second Annual Zola Award
Community is at the center of our success at MongoDB. Our community members share ideas, best practices, and work together on challenging technical problems. We created the William Zola Award for Community Excellence to recognize a leader in the MongoDB community whose contributions make a difference to those around the world.
The award honors our colleague William Zola, Lead Technical Services engineer, who passed away unexpectedly last year. William had a passion for user success, helping thousands of users with support problems, much of it on his own time.
Last year we awarded our first Zola to Nuri Halperin, a well-known MongoDB speaker, trainer, and consultant in the SoCal area.
This year's Zola Award goes to someone who has contributed to MongoDB across multiple channels:
He reported a number of detailed server issues for the 3.0 Bug Hunt, eventually winning the top prize (and electing to give it to charity)
He offered his perspective on performance benchmarking at MongoDB World in a closing keynote
He offers excellent technical advice across a variety of MongoDB discussion forums, with a helpful and measured approach
For these reasons, we are pleased to announce that Mark Callaghan is the winner of the Zola award.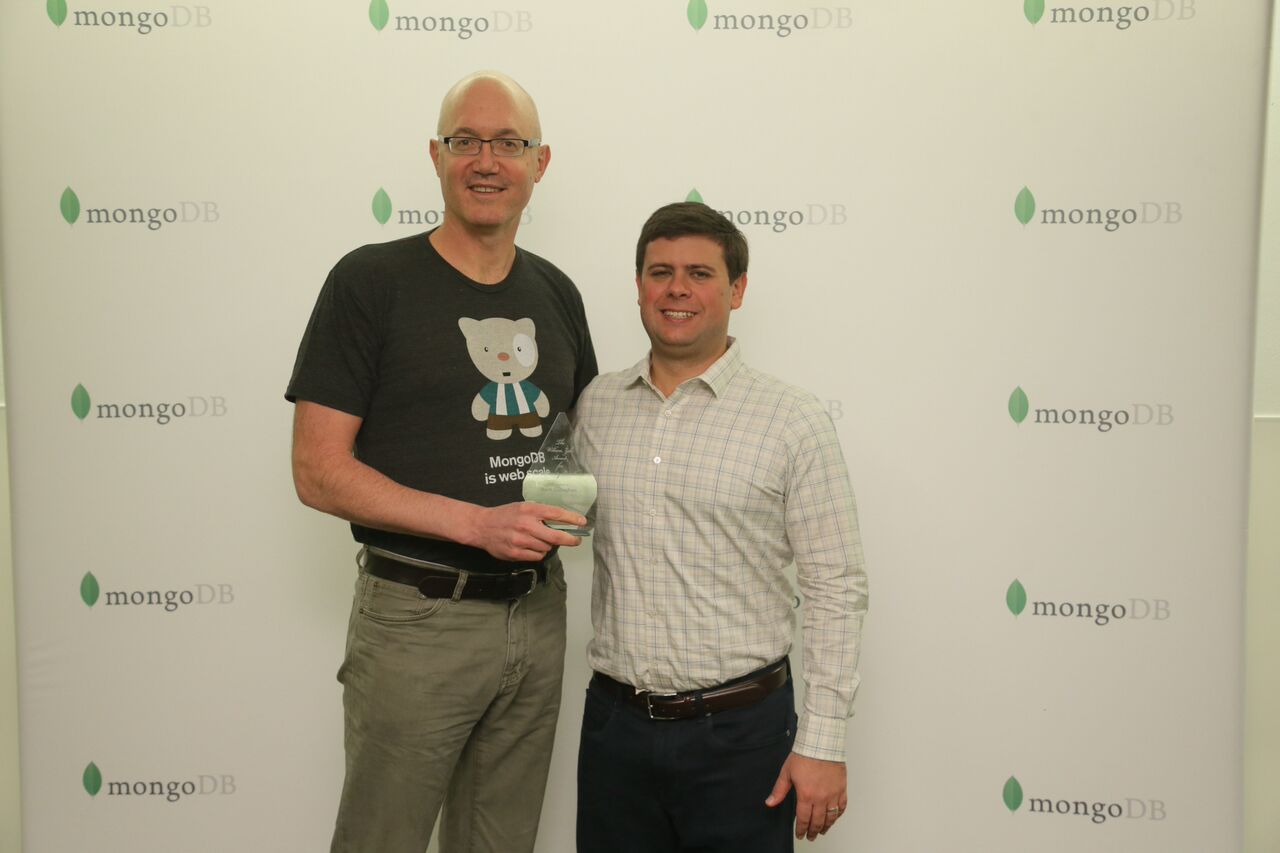 MongoDB co-founder and CTO Eliot Horowitz presented Mark with the award at our annual user conference in Silicon Valley.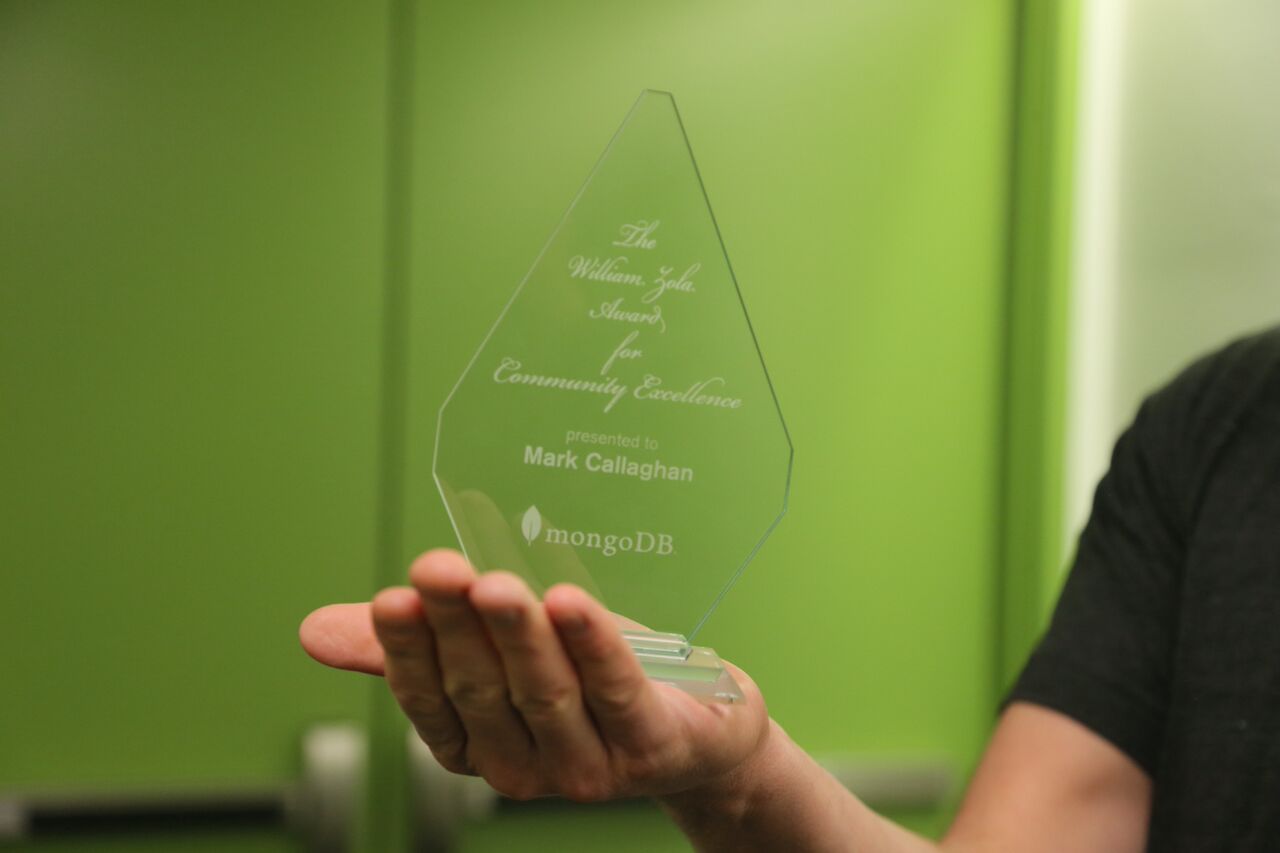 Thanks to Mark for his contributions this year! For more information on how you can get involved with the MongoDB community, please join the MongoDB Customer advocacy Hub. Provide feedback, share ideas, and learn new things -- all while earning points that you can exchange for great rewards like swag, MongoDB World passes, and more.
---
Become an active member of our community. Join the MongoDB Customer Advocacy Hub.
Join the MongoDB community
About the Author - Meghan
Meghan Gill is Director of Community and Demand Generation at MongoDB. She was the 8th employee and first non-engineering hire at MongoDB, helping to build the developer community behind the fastest-growing big data ecosystem. In 2014 she was recognized by AlleyWatch as a Rising Star in Enterprise Technology.