MongoDB Atlas
Database as a service for MongoDB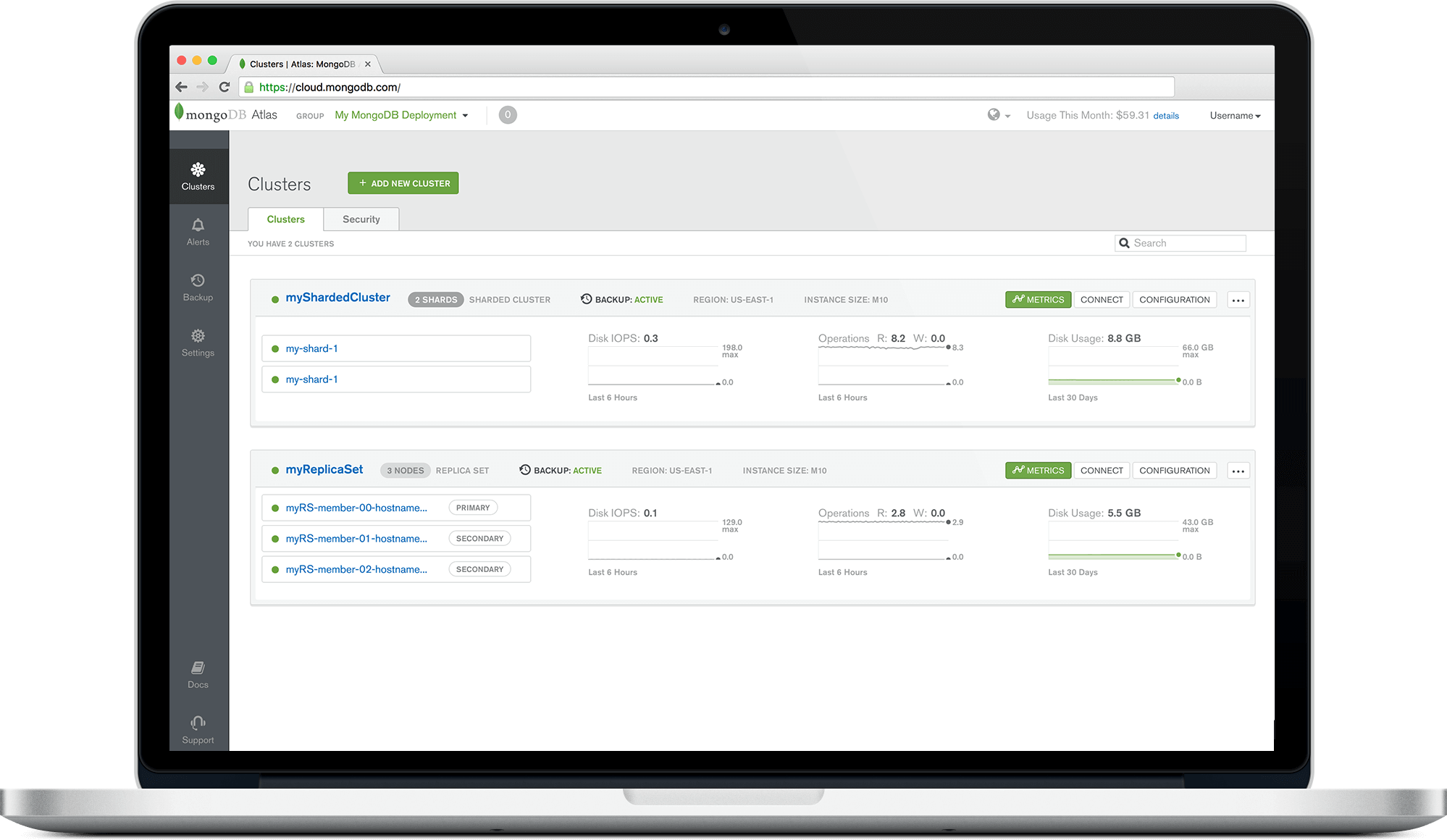 Cloud hosted and automated.
The easiest way to run MongoDB.
Consulting
We solve problems. MongoDB consulting packages – such as Schema Design or Performance Tuning – help you at critical points in your project lifecycle.
Learn More
Training
Get your teams up to speed. Online and in-person courses for developers, ops, and DBAs to teach you how to build and run applications on MongoDB.
Learn More