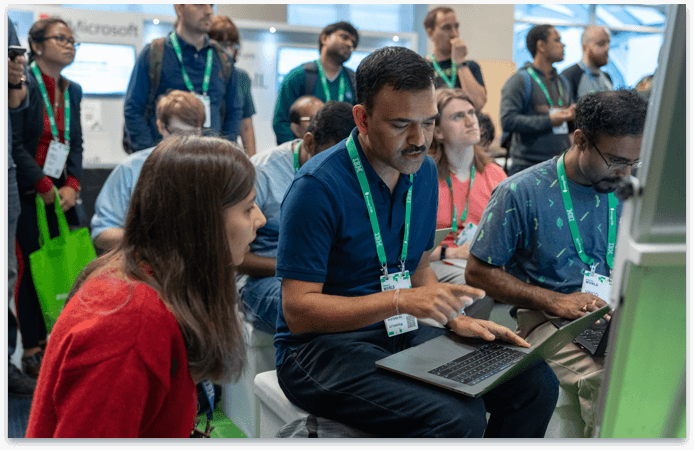 Grow your MongoDB skillset with a deeper knowledge of the latest in MongoDB technology, tools, and best practices that make it easy for you to build data-driven applications.
Best practices for building scalable and performant applications on MongoDB.
Everything you need to get started with Data Analytics and Machine Learning in MongoDB clusters.
How to use MongoDB's serverless platform and cloud-hosting solutions to streamline app development and administration.
The ins and outs of MongoDB 4.2, including how and when to use multi-document ACID transactions, new query language features, and the powerful new aggregation pipeline builder
Automation, monitoring, backup, and security for MongoDB deployments large and small.
At every MongoDB.local, you'll have access to a variety of breakout sessions, in-depth technical tutorials, and 1:1 consulting sessions with MongoDB experts.