Shard 1: Distributed Ledgers, Blockchain + MongoDB
40 MIN
Bryan Reinero, Product Manager, MongoDB
Blockchain is a decentralized, distributed ledger in which users can validate transactions without need for an intermediary 3rd party. As a publicly available, and secure ledger it could replace traditional commercial banking as we understand it. Institutional banks are already integrating this technology as they implement their own private side-chains. As a distributed ledger, blockchain can be used for purposes outside finance, including voting systems and identity registration. Yet, Blockchain is still only one component of a full application architecture. Practical use of use of blockchain will require integration with Spark & Hadoop for analytics capabilities and MongoDB for service to real-time application loads. This talk will describe and demystify blockchain and provide integrations Spark and MongoDB to produce truly performant, innovative and robust applications.
Shard 2: Smart Strategies for Resilient Applications
40 MIN
A. Jesse Jiryu Davis, Staff Software Engineer, MongoDB
Distributed systems are inherently challenging to build reliable applications with. This applies to MongoDB and to any database system. For many years, MongoDB application developers have demanded a way to make their code resilient in the face of errors. There transient errors, long-lasting errors, and command failures. How should you code an application to be resilient in the face of these? Let's consider a simple operation: you want to increment a counter by 1. How can you do it reliably? There are a lot of bad strategies in the wild. Most code doesn't try to handle errors at all, which risks losing an update when there's an error. Almost as popular is code that retries every operation 5 or 10 times. This risks over-counting, or else wasting time retrying an operation when there's an unrecoverable error. There is a smart strategy, however. First, transform your schema and your operations so that all operations are idempotent. Second, write your code to retry exactly once after a network error. This strategy is correct and efficient in the face of all three kinds of errors.
Shard 3: Warehousing MongoDB Data using Apache Beam and BigQuery
40 MIN
Sandeep Parikh, Head of Solutions Architecture, Americas East, Google Cloud Platform
What happens when you need to combine data from MongoDB along with other systems into a cohesive view for business intelligence? How do you extract, transform, and load MongoDB data into a centralized data warehouse? In this session we'll talk about Google BigQuery, a managed, petabyte-scale data warehouse, and the various ways to get MongoDB data into it. We'll cover managed options like Apache Beam and Cloud Dataflow as well as other tools that can help make moving and using MongoDB data easy for business intelligence workloads.
Speakers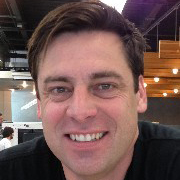 Bryan Reinero, Product Manager, MongoDB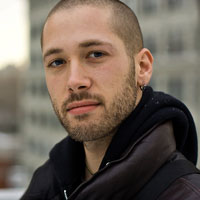 A. Jesse Jiryu Davis, Staff Software Engineer, MongoDB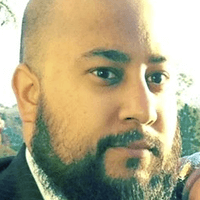 Sandeep Parikh, Head of Solutions Architecture, Americas East, Google Cloud Platform