How is MongoDB different from other types of databases?
MongoDB is a NoSQL distributed database program. Because data doesn't need to fit within the confines of a strict relationship, MongoDB can operate as a general data store. This database provides several advantages.
In this type of database, data is stored in MongoDB and maps to a flexible schema. If your application's needs change, you can restructure how your data is stored. Since MongoDB provides schema validation, you can lock down your schema as much or as little as you'd like. This means that the database can handle whatever your data structuring needs might be.
In a relational database, relationships between data in different tables can be achieved through joins, and within hierarchical databases, relationships across nodes are impossible. MongoDB provides the ability to join documents through operations that match a variety of needs, such as $lookup, as well as through references.
Additionally, unlike a centralized database (or a personal database, for that matter), MongoDB doesn't have a single point of failure.
Lastly, MongoDB supports transactions, which guarantees the atomicity of reads and writes to multiple documents. When you need to query data from multiple documents, you know that the queries can be combined into a single transaction.
MongoDB was designed to support applications in the internet age, where users can manipulate data from any number of places. Its out-of-the-box support for replication, load balancing, and aggregation makes it a versatile part of modern software architecture. It can offer schema suggestions to help you make choices that optimize for MongoDB's distributed database/document data model.
Read more about some of the advantages of using MongoDB, a NoSQL database.
What Are the Advantages of MongoDB Atlas?
MongoDB Atlas is a multi-cloud document database service. It's an on-demand fully managed service run by a team of MongoDB sysadmins, so that you can focus on what matters: your own application. MongoDB Atlas database hosting is available on various cloud providers, such as AWS, Microsoft Azure, and Google Cloud Platform, which ensures that it can serve your needs no matter where you are.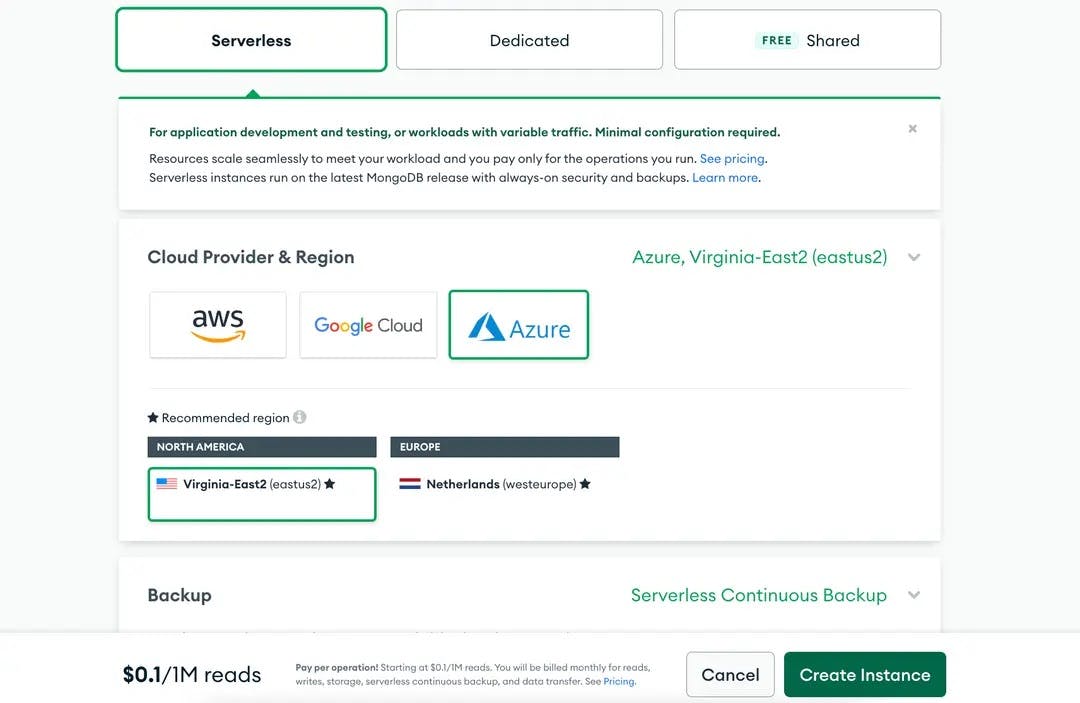 MongoDB Atlas database hosting is available on various cloud providers, such as AWS (Amazon's cloud), Microsoft Azure cloud, and Google Cloud Platform.