Given the ever-increasing big data assets organizations possess, and the rapidly increasing demands for optimized data analytics productivity and efficiency by organizational stakeholders, it's not surprising that data lakes are a key growth enabler across all industries. And, with the transition of data lakes from primarily solution-based resources to service-and-solution-based resources, data scientists, engineers, and other STEM professionals are gaining access to data lakes in greater numbers than ever before.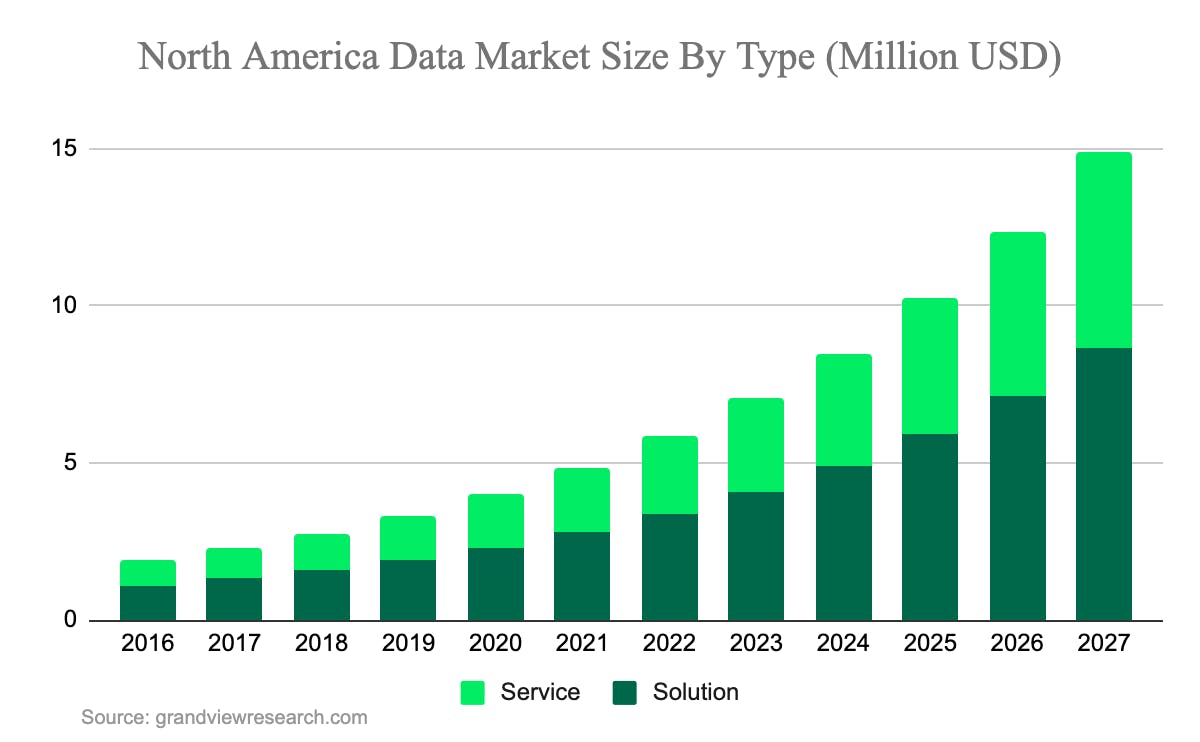 (Source: Grand View Research, 2023)
The ability of data lakes to ingest huge amounts of structured data, semi-structured data, and unstructured data, as well as their growing role in fueling machine learning and advanced data science, are just some of the reasons that the data lake market is anticipated to grow at a compound annual growth rate (CAGR) of 20.6% from 2020 to 2027.
With all that said, how can businesses and STEM professionals alike leverage data lakes in their day-to-day activities and take advantage of the many benefits cloud data lakes provide? Read on to learn what data lakes are, how they are used, the differences between a data lake vs a data warehouse, and how to choose the right data lake solution or service for your organization.