What is a virtual private cloud?
Cloud computing, as we know, refers to the networking facilities like infrastructure, software, or platform, provided remotely over the internet. There are two major types of cloud deployment model: public and private. While in a public cloud, the vendor (like AWS or Azure) hosts the resources, like virtual machines and software, to organizations on a shared basis over publicly available internet. In a private cloud, the organization manages and has exclusive access to the services and data, hosted on the cloud vendor's infrastructure.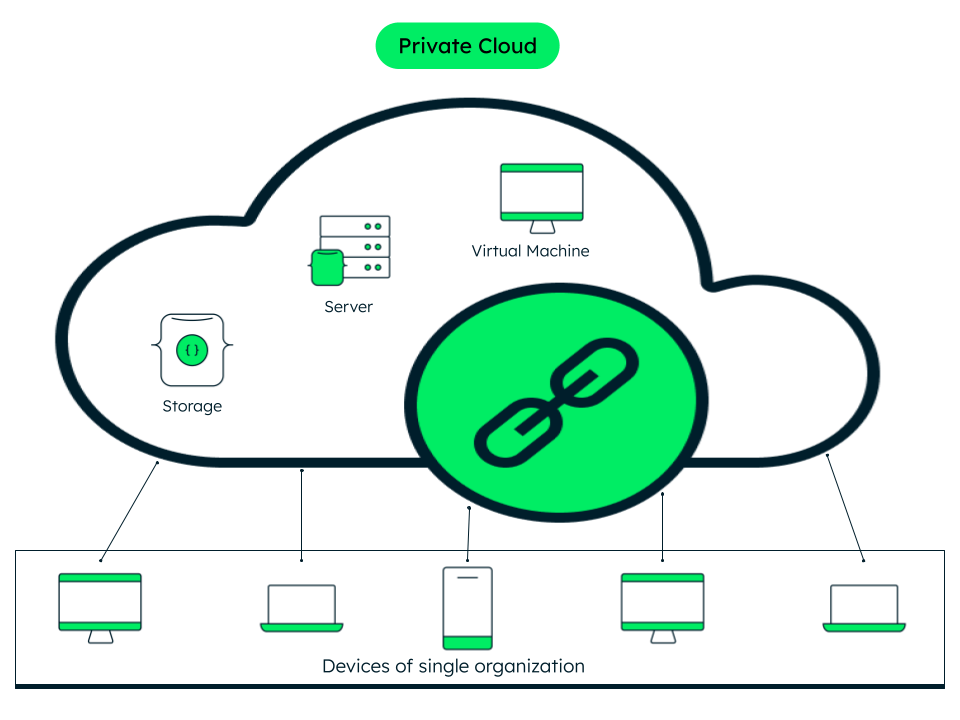 How a private cloud works
A virtual private cloud is a private network associated with a single cloud account hosted within a public cloud. This means an organization can have a private computing environment in a shared pool of resources. It's like locking one room of a rented apartment to keep all your confidential items.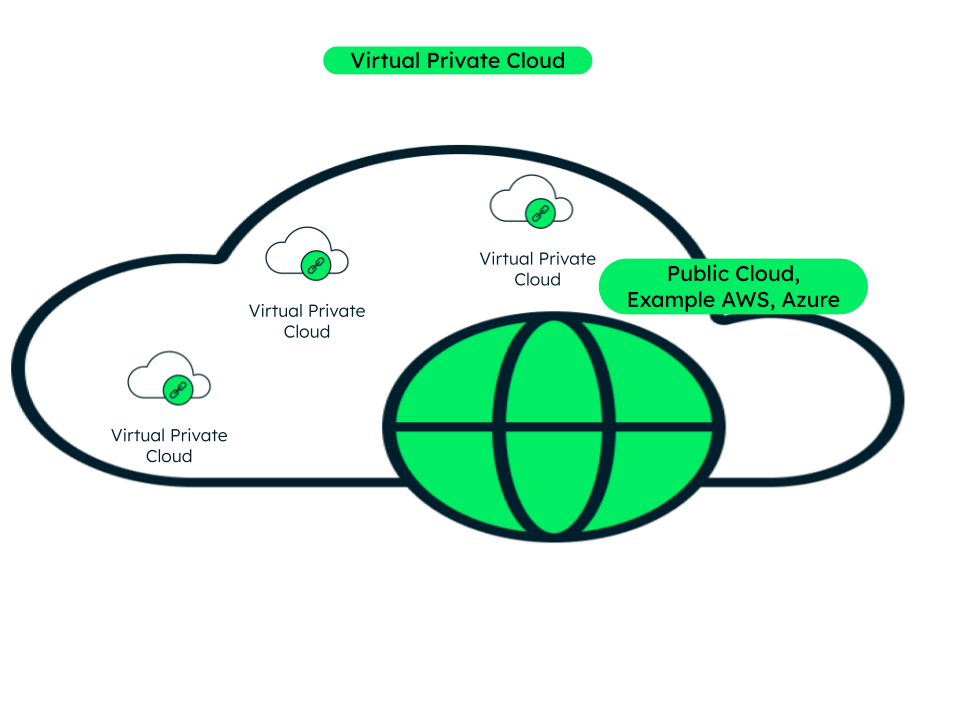 Virtual Private Cloud is an isolated section in a public cloud
Public clouds contain logically isolated sections, known as availability zones, to host a virtual private cloud. A VPC has a large network and to have more control, the large network is further divided into smaller networks known as subnets. Subnets give the required access and control over the resources in VPC. The main components of a VPC are:
IP addresses — VPC instances can have public, private, and elastic IP addresses. Private IP addresses cannot be accessed over the internet and are used to communicate between VPC instances. Public and elastic IPs can be used for communication between instances and the internet.
Elastic Network Interface (ENI) — Each instance has a default primary network interface, called the ENI, which has one or more IP addresses, security groups, and a MAC address, and acts as a firewall to connect to private subnets using VPN, while administering other public servers in the usual manner.
Route Tables — Every VPC has a default router that routes the traffic to the subnet based on the routes (or rules) defined.
Internet Gateway (IGW) — Gateway allows communication between the VPC instances and the internet. For private addresses, the internet gateway provides the Network Address Translation (NAT).
NAT — NAT enables the instances of a private subnet to connect to the internet or other services. However, the internet cannot detect or initiate a connection with the instance.
Subnets — "Subnet" refers to a set of IP addresses further divided into small groups. Subnetting creates availability zones and isolates one zone from the other zones. Subnet is configured on an IGW to communicate over a virtual private network (VPN) or the internet. Every subnet is linked to a route table to route the traffic.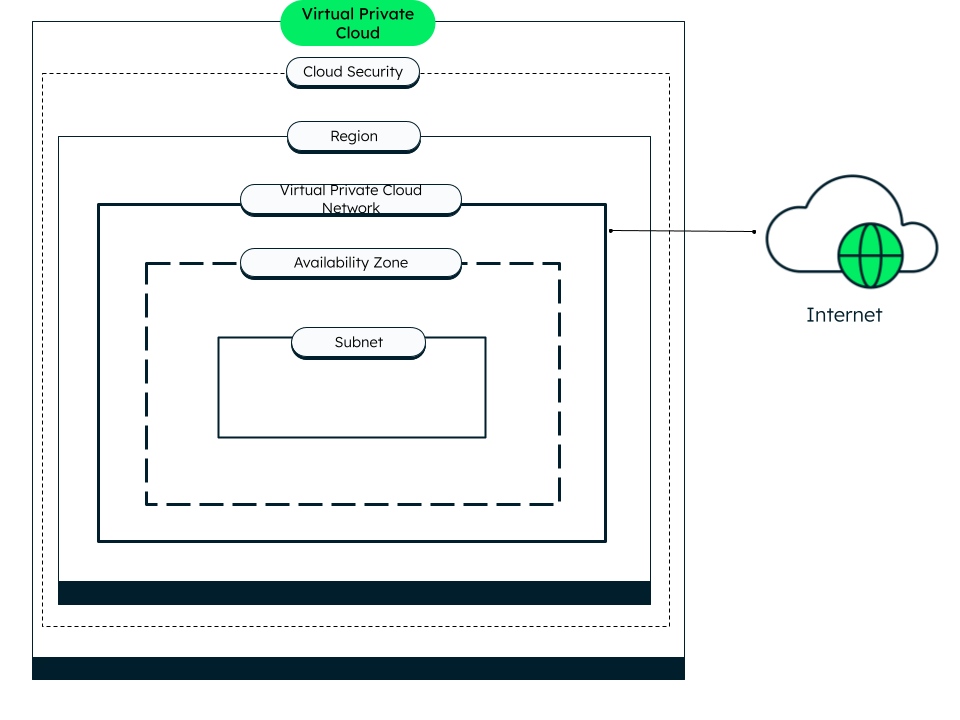 Each VPC consists of Availability zones, subnets and CIDR