PaaS vs IaaS vs SaaS
Before we discuss what PaaS is, we need to understand the difference between IaaS, PaaS, and SaaS, and how these cloud computing service models are related.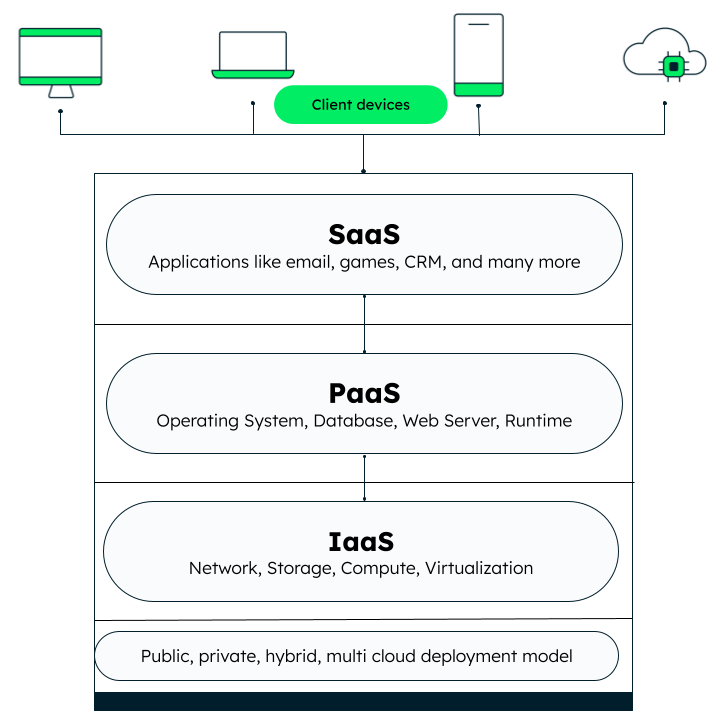 Cloud computing service models, build on top of one another
The IaaS layer sits at the bottom of the stack and includes storage, network, and compute services. All these are virtualized using a hypervisor, and managed by the cloud provider. Above IaaS comes the PaaS layer, which includes software such as the operating system (OS), database, integration, web server, and runtime—basically, an entire development platform hosted by the cloud provider for developers to deploy their applications.
The SaaS layer sits at the top of the stack, wherein organizations deploy their applications on the cloud and they are accessed as "service" using a browser or the program interface.