Infrastructure as a Service
Infrastructure as a Service is currently one of the low-level services you can expect from a cloud computing provider. Essentially, it provides servers, network, and virtual resources to run the compute and cloud storage power you need.
An example for this type is an AWS EC2 offering, where you deploy your servers/network and security policies managed by the AWS cloud API.
MongoDB consumes IaaS when providing you with its MongoDB Atlas clusters, for example.
To visualize the hierarchy of these types, we can view the following image: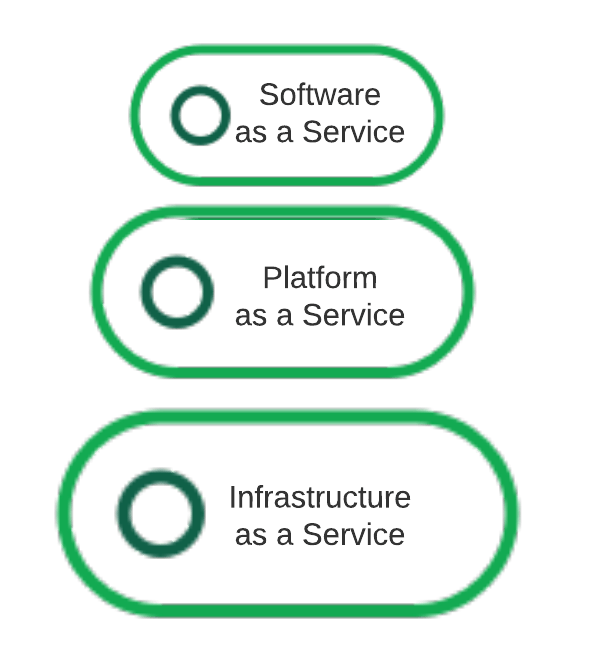 In some cases, users will choose one of the cloud computing types for the entire application stack. However, in other cases, they might use any of the types to form the application stack, which is common in the microservices world.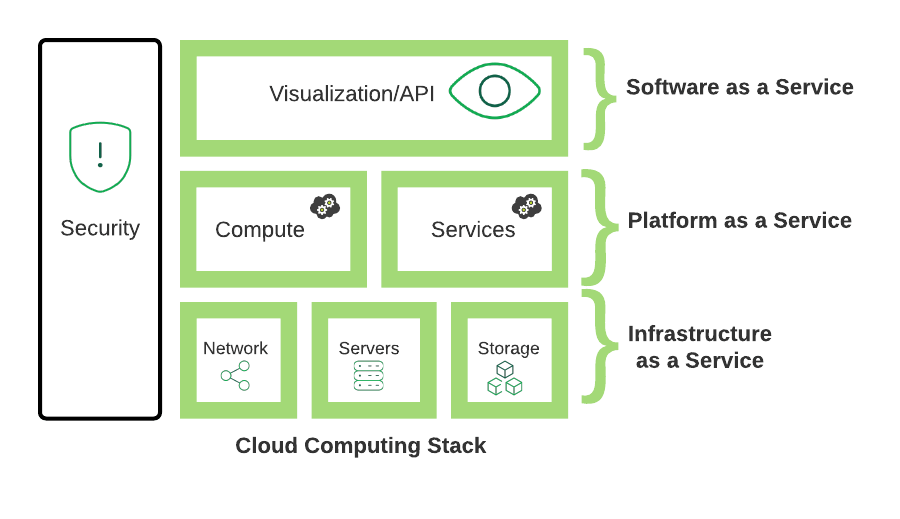 The green squares in the diagram represent cloud services that form the application stack. The security layer must expand across the communication and activity of all the components, validating and securing the network to trusted parties.
MongoDB Atlas and Cloud Computing Stacks
MongoDB Atlas, MongoDB's Data as a Service, offers capabilities in all the cloud computing stack layers, providing one holistic solution to the end user.
Atlas App Services, MongoDB's mobile database, and Application Development Services are part of the Atlas platform, boosting the MongoDB Cloud Stack.
Let's look at the available options.