MongoDB World 2016 is a wrap! Presentations now available.
Thank you to the 2000+ in-person attendees, 2,000+ live stream viewers, and 30+ sponsors who attended MongoDB World. For those of you who were unable to attend, we've gathered our favorite highlights into our Extend the Experience microsite.
Visit Extend the Experience
MongoDB Atlas
Leading up to MongoDB World, we told you something giant was coming. We were excited to announce and demo MongoDB Atlas, our new database as a service. MongoDB Atlas makes it easy to set up, operate, and scale your MongoDB deployments in the cloud.
Learn more about Atlas
Spark Connector
We also introduced the general availability of our new, native MongoDB Connector for Apache Spark. With the combination of MongoDB and Spark, developers can seamlessly build data driven applications. You can learn more by reading our announcement or join our webinar at the end of the month.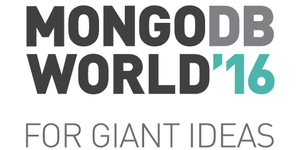 2016 Innovation Award Winners Honored
The annual MongoDB Innovation Awards recognizes those organizations and individuals that took a giant idea and made a tangible impact in the world. This year's winners included Barclay's, Comcast, UPS, and many more. A full list of the winners and a brief description of their projects is outlined in our blog post.
Startup Showcase Participants Dream Big
This year we introduced the Startup Showcase on the Giant Ideas stage, where several startups powered by MongoDB presented. We heard from companies like hiQ, Kinevez, and Meshfire on how they are using MongoDB to bring their giant idea to life.
#MDBW16
Thanks to our great attendees and speakers we were trending on Twitter. Here are some of our favorite conference tweets:

@helton_souza: #MDBW16 is like Hogwarts but for tech. MongoDB Atlas is the upgrade on RDS #justsaying

@CeeDeeBee2901: #MDBW16 omg graphs in MongoDB

@mcnamarabrian: Great product announcement - MongoDB Atlas. Good explanation of where it fits in the product lineup, too.#MDBW16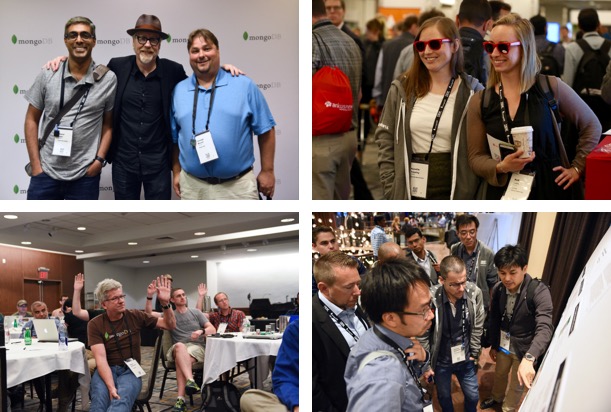 You can relive all of the fun on our Extend the Experience site!

Extend the Experience
*About the Author - Meghan Gill*
Meghan is Director of Community and Demand Generation at MongoDB. She was the 8th employee and first non-engineering hire at MongoDB, helping to build the developer community behind the fastest-growing big data ecosystem. In 2014 she was recognized by AlleyWatch as a Rising Star in Enterprise Technology.