Introducing MongoDB Developer Hub
Hello MongoDB Developers!
We are excited to announce the launch of our new Developer Hub: https://developer.mongodb.com. The Developer Hub will serve as the central location for all MongoDB developer content, programs, and resources. We built the Developer Hub from the ground up to serve the needs of developers using MongoDB products like MongoDB Atlas and MongoDB Stitch.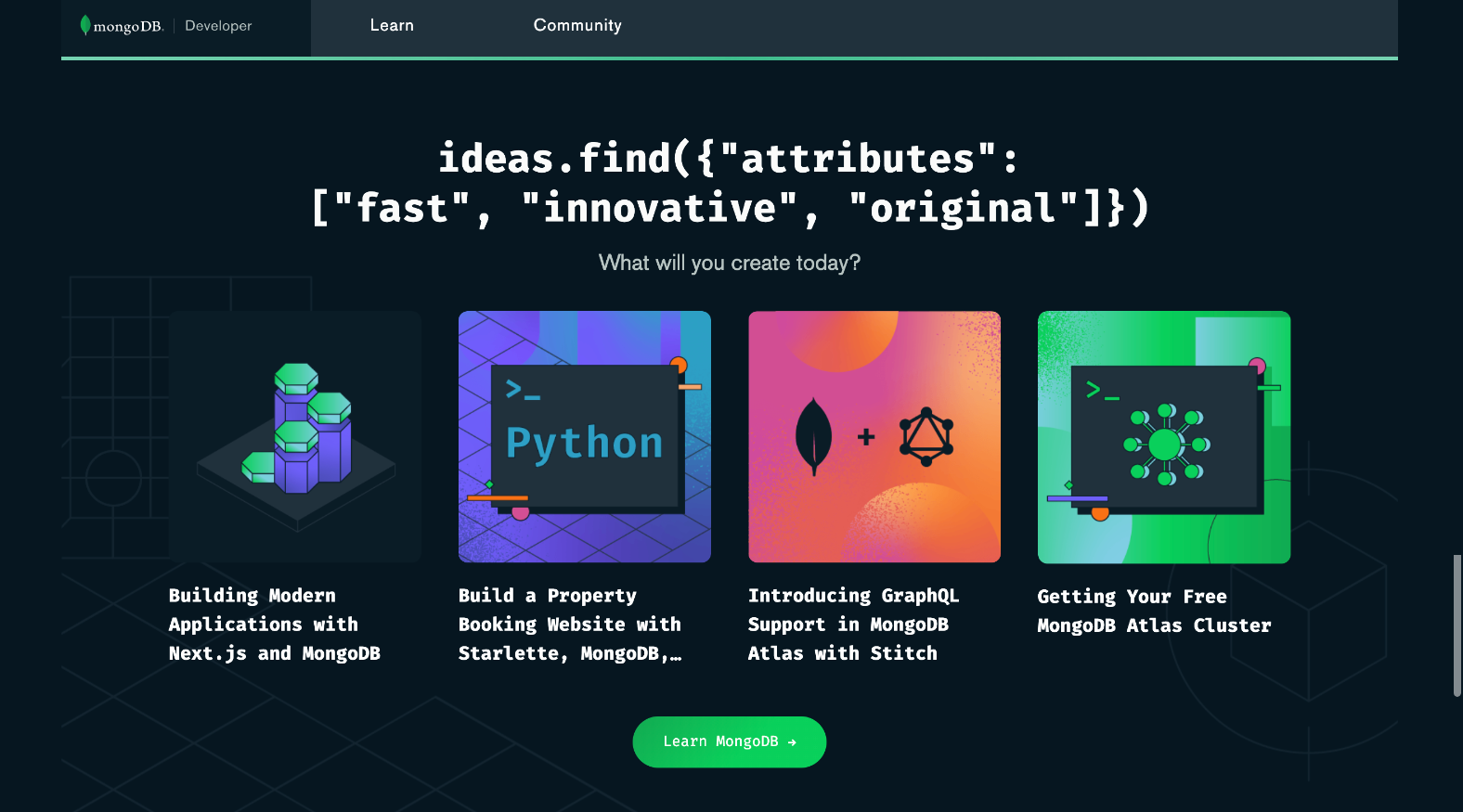 You'll find tons of technical content and sample code to get you started quickly. From how to get started with MongoDB using your favorite programming languages like JavaScript, C#, Java, Go and more, to putting MongoDB to work with technologies like GraphQL and frameworks such as Starlette, the Developer Hub is the place to learn about all things MongoDB.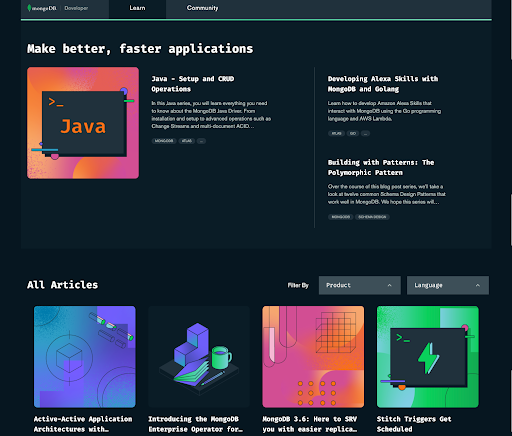 In addition to written articles, the Developer Hub brings together modern ways to learn about MongoDB - including live coding sessions on Twitch and knowledge sharing from other MongoDB developers. You'll also be able to access YouTube videos, the MongoDB Podcast recordings, and other online events to get the technical content you're looking for.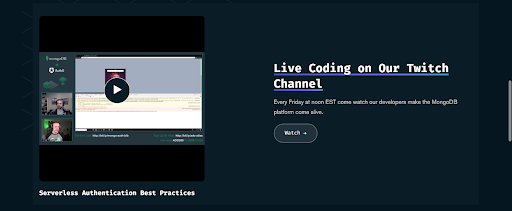 Do you have a project that you'd like to showcase which uses MongoDB? We invite you to showcase your work and best practices with MongoDB products on the Developer Hub as well. Your project may get featured on the Developer Hub and throughout the MongoDB Community.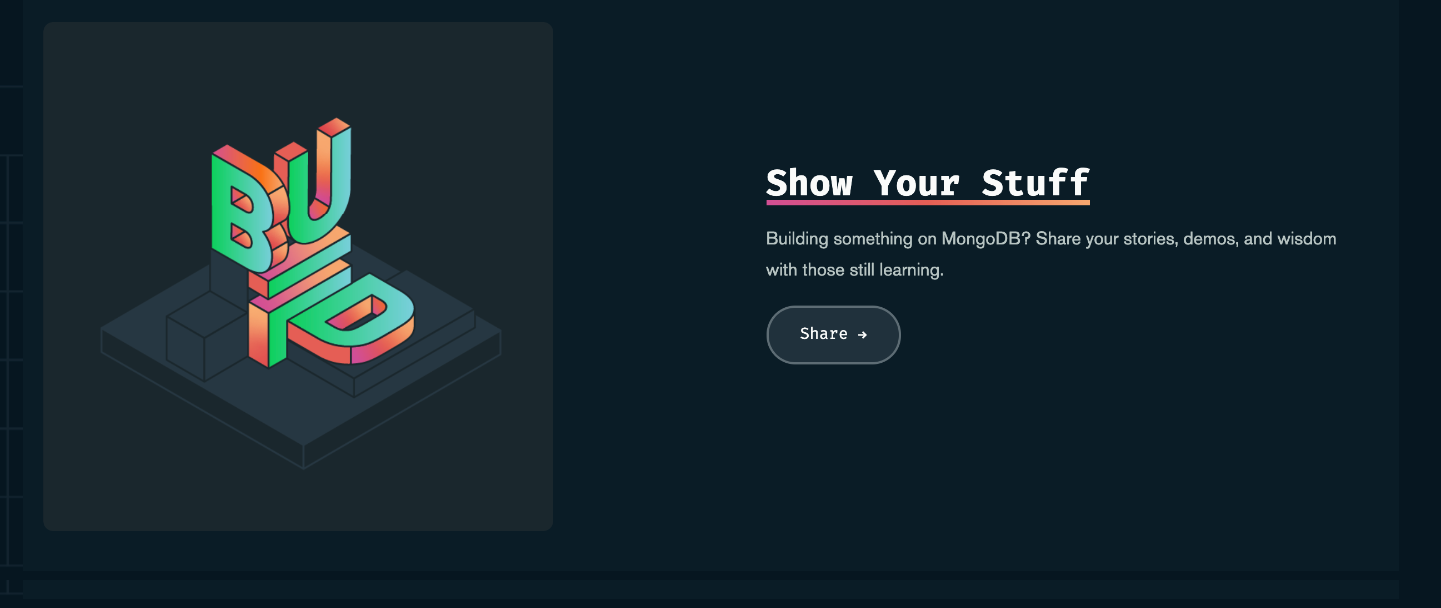 Do you have other ideas on making this the best resource for developers building on MongoDB? We'd love to hear from you! Feel free to share your feedback and comments in our community forums.