Calling all Innovators! Nominations are Open for the 2020 MongoDB Innovation Awards
Nominations for the seventh annual MongoDB Innovation Awards are now open until April 29th!
The Innovation Awards are presented annually to honor groundbreaking use of data and the creativity of professionals expanding the limits of technology with MongoDB.
All winners will receive an Innovation Award, recognition at MongoDB.live on June 9th and 10th, a featured story about your work on MongoDB.com, a badge you can use on your website, inclusion in the Innovation Awards press release and blog post, and more!
Past recipients include IBM, Marriott, SquareEnix, Royal Caribbean and others. Read more about last year's winners here.
We invite you to nominate yourself, your company, a colleague, a partner, or anyone who is building something interesting with MongoDB.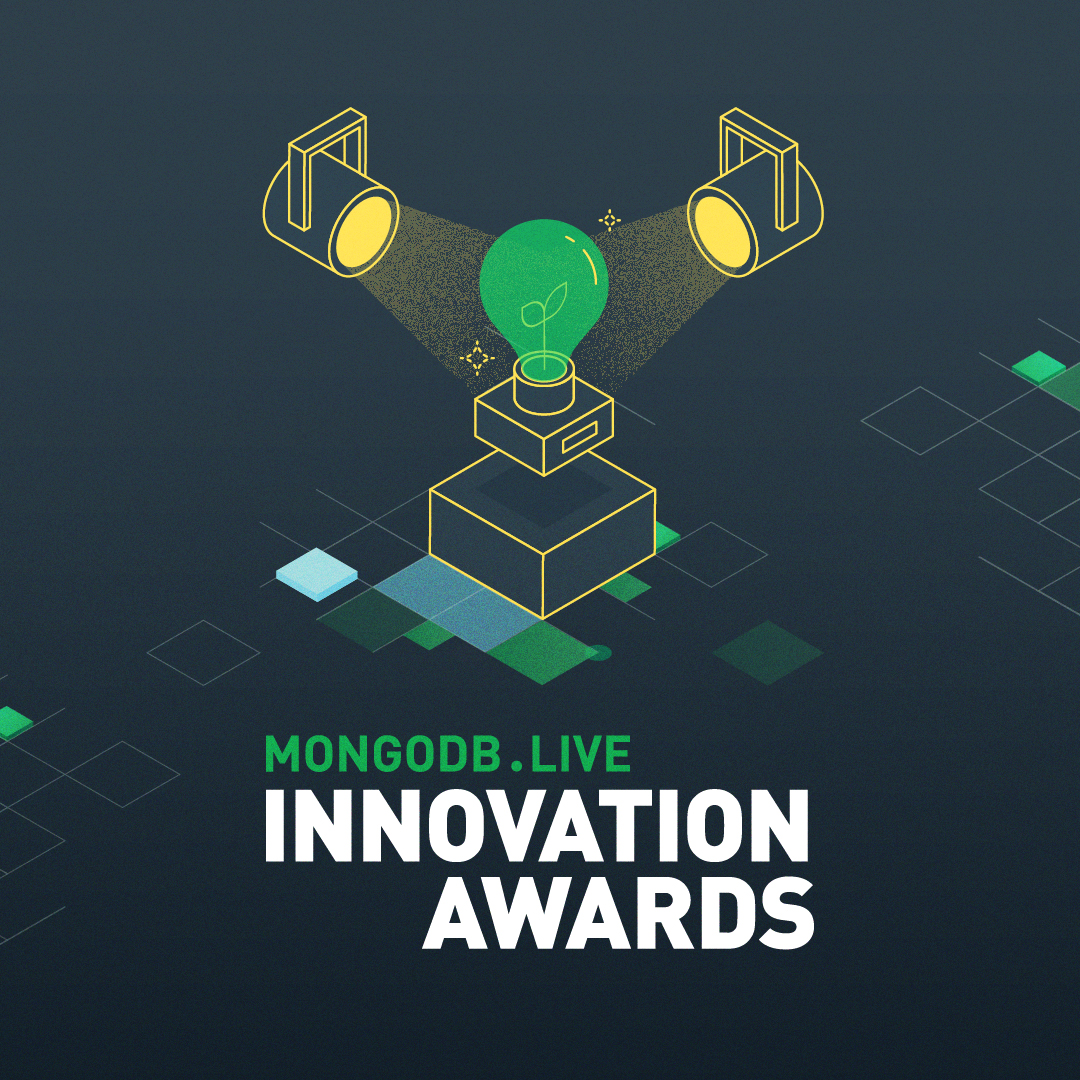 Award Categories:
Certified Professional of the Year
A Certified Professional who has used their skill set to positively impact MongoDB community.
Data for Good
Innovators who are taking on some of the more challenging issues affecting society and the planet, transforming the future and making a better world possible.
From Batch to Real-Time
Organizations that have used MongoDB to build an event-driven architecture that makes streams of data from source systems available in real time.
Industry Transformation
Organizations that move their business to the next level and disrupt their industry by identifying new technologies, applying new skills, and operationalizing processes with MongoDB.
Innovator of the Year
An organization that exemplifies the world's most innovative projects in data. The winner is chosen from submission to the other categories.
Jackpot
Organizations that have realized tremendous value from MongoDB and have seen it make an impact on their bottom line.
Cloud-First Organizations who have modernized with MongoDB to support cloud infrastructure.
Partner of the Year
A MongoDB Partner who has integrated MongoDB into its offerings in order to deliver massive value to our joint customers.
Savvy Startup
The future of technology is bright, out of the MongoDB for Startups program this organization is a true rising star.
Unbound
Organizations that have built a best-in-class mobile application, using MongoDB Realm.