Building a Culture of Growth: SVP Simon Eid on MongoDB's Massive Opportunity in APAC
Simon Eid is Senior Vice President Asia-Pacific (APAC) at MongoDB and leads the sales teams across Australia and New Zealand, India, ASEAN, and Japan. Simon's go-to-market organisation in APAC is growing rapidly and has nearly tripled in size in the past three years. They are hiring in all regions. In this article, Simon discusses MongoDB's opportunity in APAC and how he builds a culture of growth and accountability.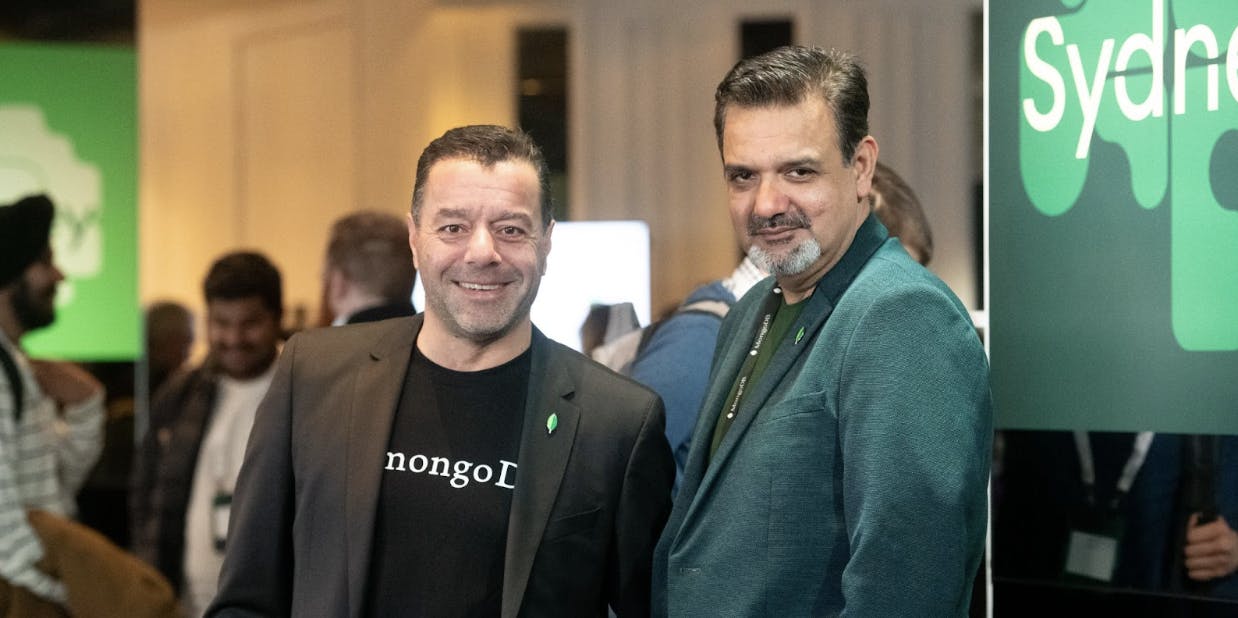 MongoDB's opportunity in Asia-Pacific
Out of the top 13 economies by GDP in the world, five of them are located in APAC: China, Japan, Australia, India, and South Korea. And that's to say nothing of the ASEAN countries which alone have more than 650 million inhabitants. Combine this with the worldwide database market, one of the largest markets in the software industry. IDC estimates that it will grow to $137B in 2027, and MongoDB has just reached $1B in ARR. This gives you a sense of the massive market opportunity we have globally. Regardless of industry, product, or service, almost every company is becoming a technology company, which means that every company is becoming a data company.
We believe MongoDB is the Developer Data Platform that is best placed to support and accelerate that trend. We've already captured thousands of customers around the globe, but it's important to keep in mind that our world is still in the early stages of shifting to the cloud and changing how applications are built and run. Compared to other software, what's special about the market we play in is that the database is not a "nice-to-have"; it's mission-critical for organisations. As our world continues to undergo this digital transformation, we have the opportunity to transform how our customers use software and data to innovate, create, and disrupt industries.
For example, look at Cathay Pacific, Hong Kong's home airline carrier operating in more than 60 destinations worldwide. The company's digital team turned to MongoDB on their journey to become one of the first airlines to create a truly paperless flight deck. Flight Folder, their application built on MongoDB, consolidates dozens of different information sources into one place. Since the Flight Folder launch, Cathay Pacific has completed more than 340,000 flights with full digital integration in the flight deck. Their innovation is enabled by MongoDB.
Building a team across regions and cultures
Our team in APAC is unique because of the different markets and cultures within the region. What this means is that we go to market differently in India than we do in Australia, in Singapore than we do in South Korea, and so on.
Each market is completely different, but within all of them, there is a huge opportunity. Different from many of our peers, in APAC we've established business leaders who run regionalized teams in India, ASEAN, and ANZ with all functions reporting to them. These teams essentially operate as their own business and implement local best practices into their strategy.
But, it doesn't mean they're operating in a silo. At the leadership level, there is an immense amount of collaboration and sharing of experiences to identify what's working and what isn't within each region. We also have a fantastic global sales organisation that rolls out extensive training and best practices to help enable our local teams to best help our customers and grow the business.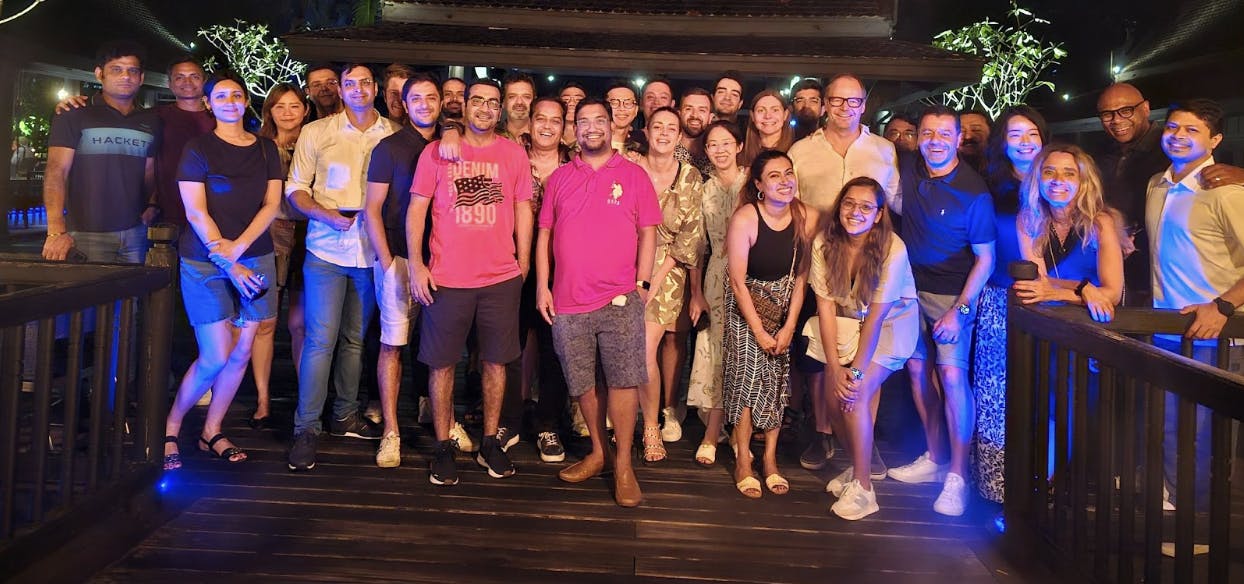 Culture
The most important thing is culture. We have a very high standard around everything we do and how we interact with each other. We don't entertain politics.
You can teach someone new skills and coach them on how to be successful in a new role, but if they're not aligned with the culture, they will not be a fit. It's a non-negotiable for me and why the most important aspect of the hiring process is the cultural aspect. If you get the culture right, everything else starts to fall into place.
What I hear at MongoDB and from the teams I've built at other companies is that this is the kind of culture they can really thrive and grow.
At MongoDB, our culture is defined and shaped by six core values. One of the values that's most important to my team is "Embrace the Power of Differences". Within APAC, there are a variety of cultural identities and nuances that can often be difficult to navigate, whether it is cultural values, beliefs, or go-to-market strategy. It's important that everyone who joins my team is respectful of each other's regional culture. What we've done within the APAC region, and with teams across the globe, is take everyone on a journey to understand and embrace these cultural differences. Our role as leaders is to develop our teams, from the bottom all the way up, which is part of MongoDB's BDR to CRO career development initiative. We need to develop the next wave of leaders so that they're prepared to step up when the time comes. For APAC, this means that regardless of where someone is from, each team member has been coached and developed on the cultural nuances so that they can lead people and go to market in each of the different regions.
It's also important that each team member contributes to a culture of psychological safety. Being part of a high-growth tech company requires taking risks and making mistakes. We have a high standard and we hold each other accountable, but it never comes at the cost of creating an environment where people are afraid to fail. When someone faces setbacks, I encourage them to share those experiences so that we can collectively learn. Through mutual support, we foster a stronger team capable of delivering exceptional results.
The future of MongoDB in Asia-Pacific
For any organisation to be successful, I believe it's critically important for the entire ecosystem to act as one. As I mentioned earlier, at MongoDB the whole country ecosystem is aligned around one set of goals, so it's not a case of different teams running off in different directions. The teams are willing to lean in and do what's required to help each other build a great business.
I can confidently say that in APAC, we are one team. This means sales, marketing, customer success, solutions consulting, and professional services all working together to focus on three things: making customers successful, building technical champions, and driving new workloads. As we continue to grow our team and MongoDB's footprint in the region, these are the three things that will drive our success.
As I mentioned earlier, there's a huge opportunity for MongoDB in APAC. Despite hiring slowing down or stopping completely at many other organisations, we're continuing to invest heavily in the region. To give you a sense of that - we've nearly tripled the size of our APAC go-to-market team in the past three years, and we've got more open roles across the different functions and regions.
If you want to be part of this journey, there are three things I want to reiterate:
First, we are extremely passionate about our culture, from the field level up to the leadership level. As a team, this is the brand we bring to the market.

Second, the opportunity here is massive based on the total addressable market and our current share.

And third, we place critical importance on development.
By joining this team, I can promise that you'll be provided with countless opportunities to develop your career and make an impact. I'm confident in my team and the leadership we have in place who are ready to take MongoDB APAC to the next level. Join us!