Announcing the MongoDB Certified Professional of the Year 2019: Rolando Martinez
2019's MongoDB Certified Professional of the Year is Rolando Martinez, a Staff Data Engineer at Vrbo, formerly HomeAway, working out of Austin, Texas. He was just one of the entries we received after we put out the call to find this year's Certified Professional of the Year with a free trip to MongoDB World up for grabs. We sat down with Rolando to talk about how he came to be a certified MongoDB Professional and how that's affected his career.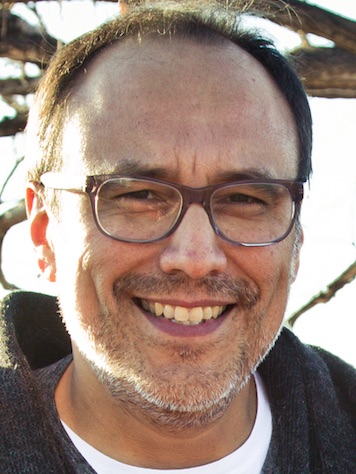 MongoDB: So Rolando, what is your Certification story?
Rolando: If this ever changing world in which we live in makes you give in and cry just say... "Live and Get Mongo!" This may give you a clue into my age and my background. It is all part of my journey to utilize MongoDB for our GDPR ForgetMe application.
I grew up in an RDBMS world that seemed, at the time, would dominate the database landscape for the rest of time. I had over 20 years experience with RDBMS and then enter 2017. The new frontier was NoSQL in the cloud and Vrbo was in the middle of transitioning from RDBMS to NoSQL in AWS and due to the General Data Protection Regulation (GDPR) enacted in 2016 Vrbo had until May 2018 to meet GDPR rules. GDPR is a legal framework that sets guidelines for the collection and processing of personal information from individuals who live in the European Union (EU).
MongoDB: Did this only affect EU customers?
Rolando: Since Vrbo was in the travel space, as an organization we embarked to incorporate GDPR requirements for all global customers not just those in the EU. Early on there was no question that, given the flexibility of schemas with MongoDB and the varying sets of data across all data platforms at Vrbo, we had found our database.
MongoDB: And you hadn't worked with MongoDB before this?
Rolando: This was its own challenge as this was my first voyage into Java and MongoDB. I spent many weekends learning Java and MongoDB through various websites and training webinars on mongodb.com. I also owe many thanks to my colleagues at Vrbo including our Java dev experts for their guidance along with our NoSQL Ops team in building our MongoDB cluster and helping at every turn and obstacle.
By May 2018, we had our ForgetMe service that could orchestrate a customer initiated request to be forgotten through obfuscation, auditing and reporting APIs. The application was used by fifteen teams across Vrbo who listen to our service for new requests and were able to use our application to obfuscate data that could easily be undone if a customer changed their mind before our set deadline.
MongoDB: What was next for you?
Rolando: Getting certified to further my knowledge and see where I am compared to others. That and to guide me on my next learning steps. It was the summer of 2018 I decided to study and take the MongoDB certification exam and was able to pass on my first attempt. To anyone still in the RDBMS world and looking for your next adventure, I'm here to say to "Just keep L-I-V-I-N- and Get your Mongo!"
MongoDB: How was being certified benefited you and your career?
Rolando: I went from just being a Sql server data engineer (strictly creating sprocs/sql/db jobs) to a full stack dev engineer in Java and MongoDB who is consulted on when MongoDB will be utilized in our team. I definitely would encourage others to pursue certification. I learned much more than I was ever exposed to during my initial work. #VrboLife
As you can see, MongoDB and MongoDB certification certainly changed Rolando's work life and we look forward to meeting him at MongoDB World 2019 next week. If you want to follow in his footsteps, check out our guide on how to become a MongoDB Certified Professional.