Simply explained, multi-cloud is an IT strategy where organizations use a combination of public, private, and hybrid clouds from different cloud providers like AWS (Amazon Web Services), Azure, Google Cloud, IBM Cloud, and many similar providers.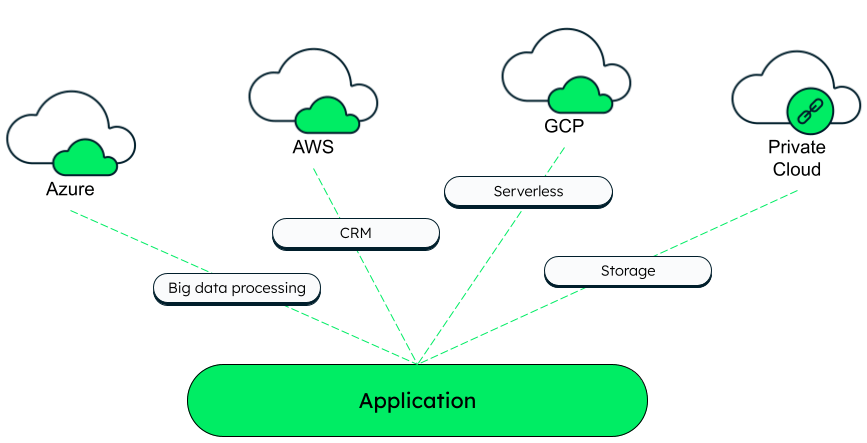 A combination of public and private cloud used by an application for various workloads
Multi-cloud clusters in MongoDB Atlas, our globally distributed application data platform —takes the concept a step further by enabling a single application to use multiple clouds simultaneously. With multi-cloud clusters, data is easily distributed across different public clouds, like Amazon Web Services (AWS), Google Cloud Platform (GCP), and Microsoft Azure, enabling data mobility and resilience without the complexity of manual data replication.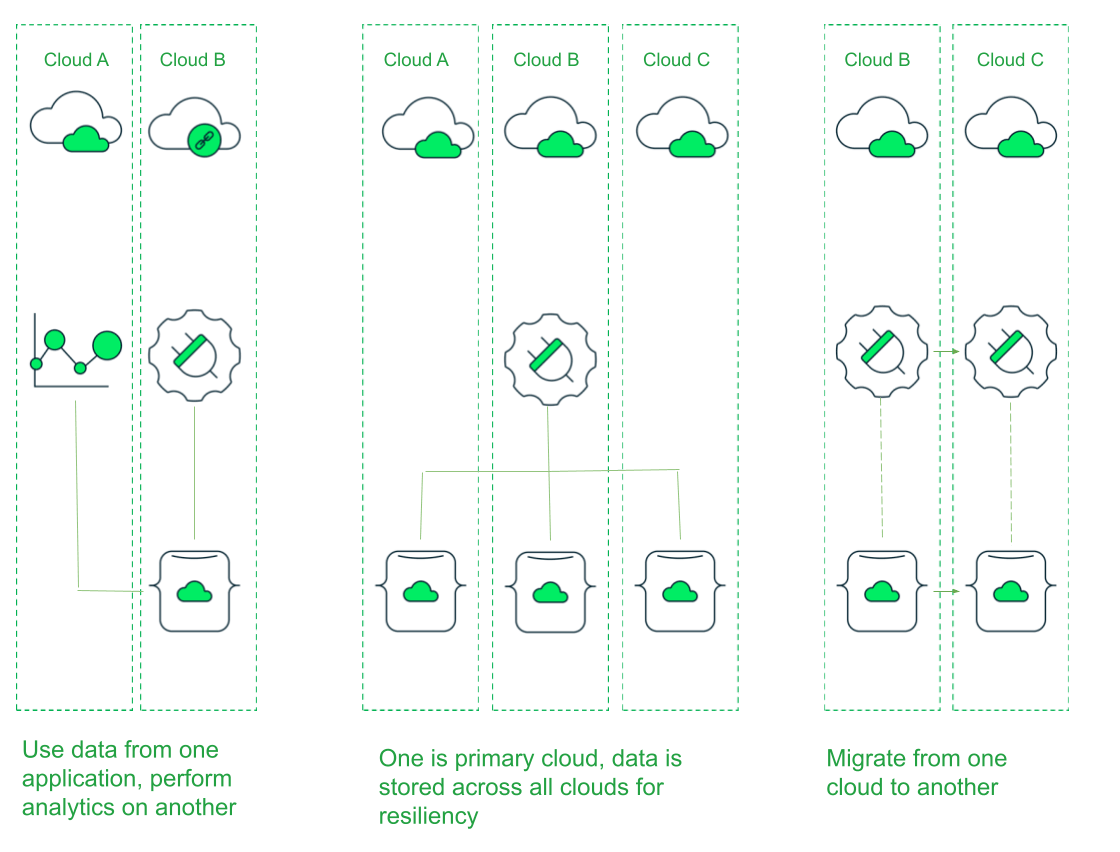 The diagram explores various use cases of a multi-cloud cluster
With a multi-cloud cluster in MongoDB Atlas, you can:
Use data from an application running in one cloud and analyze that data on another cloud without manually managing data movement.
Use data stored in different clouds to power a single application.
Easily migrate an application from one cloud provider to another.