How to get your MongoDB Atlas connection string
In the MongoDB Atlas web interface, find the cluster to connect to, and click on the "Connect" button next to its name. In the next screen, select the method you're using to connect to MongoDB, and you'll be provided with a suitable connection string for your cluster. There's a small "copy-paste" button next to the connection string to make your life even easier!
You can find more information about MongoDB Atlas connection strings in the MongoDB documentation.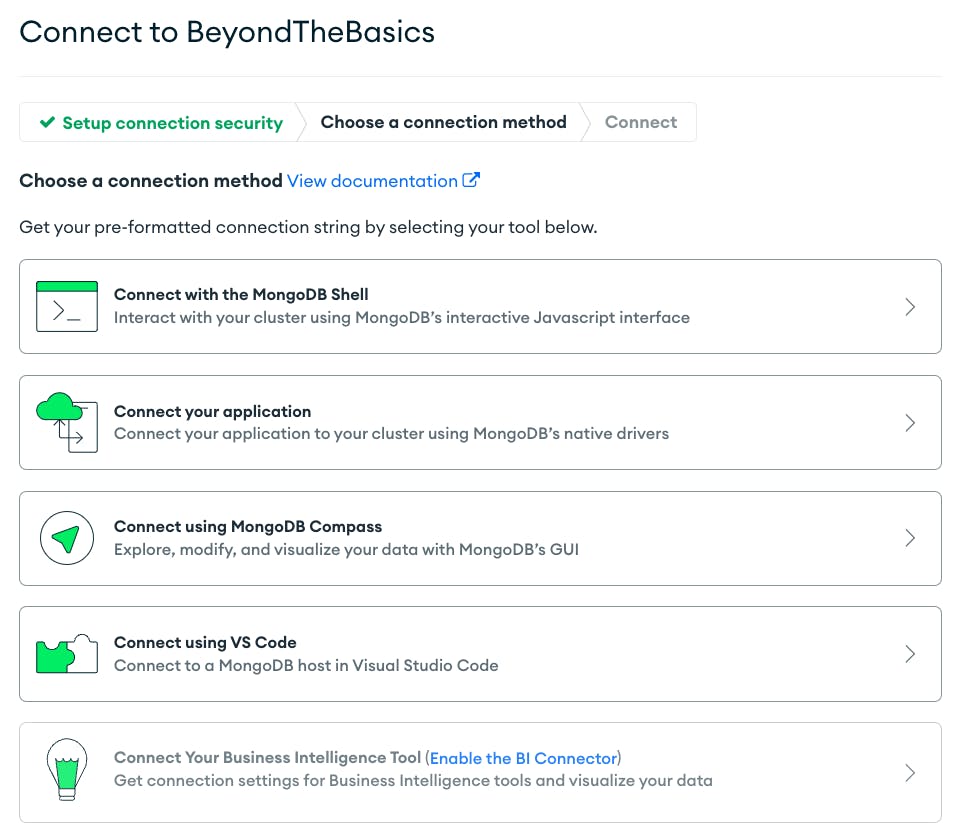 Be aware that if you choose the MongoDB Shell option, you'll be provided with the whole command-line for starting mongosh, and not just the connection string!
The connection string won't be complete. There will usually be placeholders for your username and password, surrounded by angle-brackets, like this:
mongodb+srv://<username>:<password>@beyondthebasics.abcde.mongodb.net/test
You'll need to find the username and password for your database user, or create a new database user to obtain these credentials. You can do that using the "Database Access" link on the left-hand side of the Atlas site, and clicking the "Add New Database User" button.