What is scalability in MongoDB Atlas?
If you are already using MongoDB Atlas, the database-as-a-service offering by MongoDB, you are in luck. MongoDB Atlas offers easy ways to scale up, both horizontally and vertically. You can even set your clusters to scale automatically, based on the current server loads.
The MongoDB Atlas UI provides you with intuitive and visual metrics to determine whether you should consider scaling your database or not. From the "Metrics" tab in the database, you can visualize critical parts of your infrastructure such as the CPU load, disk storage capacity, operations per second, and much more.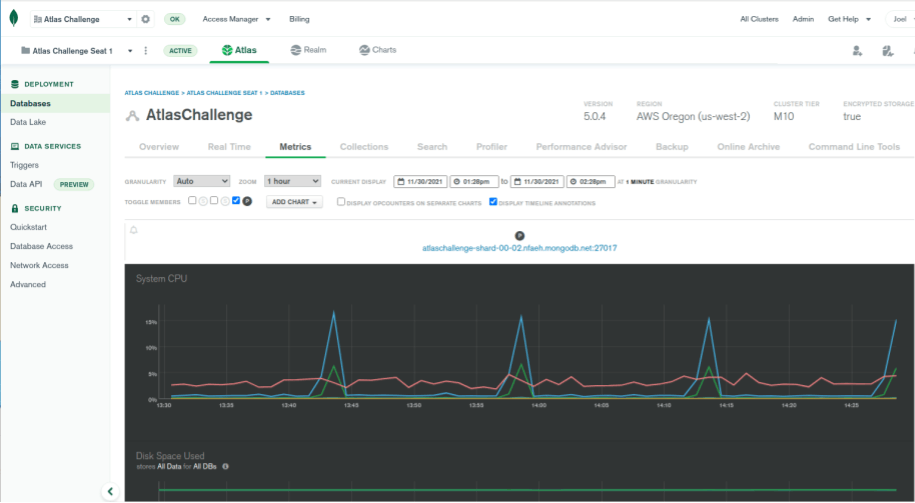 Analyzing and understanding these charts will help you make a better decision about how you need to scale.
To scale up vertically, you can change the server tier by going to the configuration tab in the Atlas UI. From there, you will be able to pick a new server size that better suits your current needs. This upgrade is done with no downtime when upgrading the servers because Atlas uses a three-server replica set by default, enabling high availability to your data, even when one of the members is down.
To scale horizontally, MongoDB provides you with a built-in mechanism to distribute the data across multiple servers. This process is called sharding and can be done through a toggle button available in the configuration screen of the Atlas UI. The sharding process can also be done with no downtime whatsoever.