Choosing the right scalability approach
When considering the right database scaling strategy for an organization, it's important to examine a number of factors.
Key considerations
Scalability
One of the first things to consider is the catalyst for database scaling. Is it due to a short-term situation expected to be resolved in the near term or is the increasing need for storage and processing expected to continue growing in the long-term? Along those same lines, is it anticipated that user demand will ebb and flow or there will be an increasing, steady-state workload? How important is planning for long-term capacity limits in relation to available budget?
Resiliency
The next item to consider is how business critical is access to the database being scaled. Are intermittent, scheduled outages acceptable or must this database be accessible at all times? Aside from taking the appropriate risk management steps to ensure restoration of the database if there is a critical hardware or software failure, how detrimental would that downtime be for users and the organization as a whole?
Costs and timing
From a budgetary standpoint, consider whether the funds available are being applied as a short-term fix or part of the organization's overall data management strategy. For example, if part of an overall expansion strategy, would it be better to pursue horizontal scaling with one additional machine with less enhancements vs scaling up an existing machine with significant enhancements for roughly the same amount? Or, is this an interim solution to bridge the organization to a broader database expansion in the future where the current equipment will become redundant?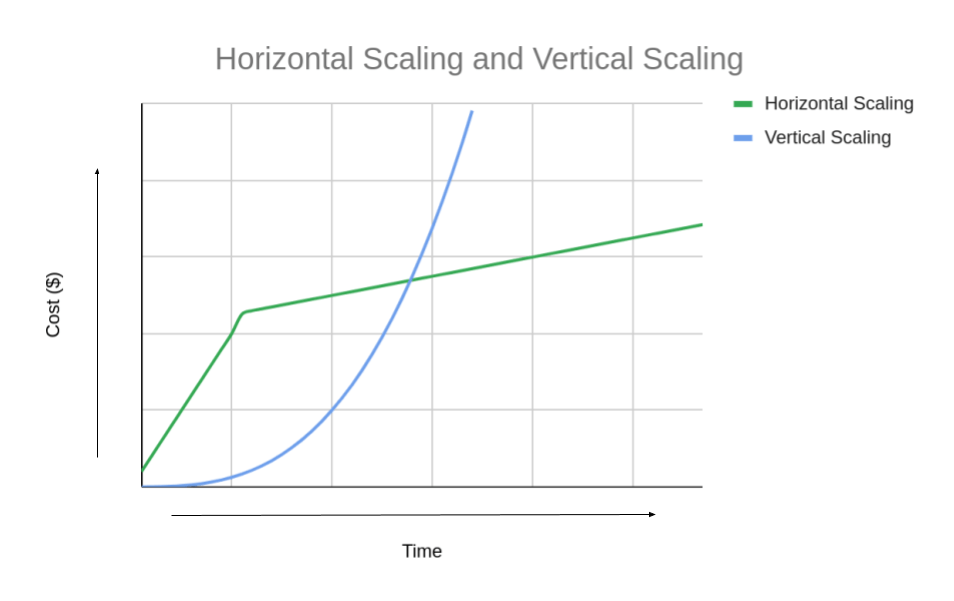 Another consideration is budget availability over time. Is the organization more concerned with keeping costs low overall, keeping costs lower presently with the intention of spending more in the future, or perhaps a long-term, steady investment in scaling their database systems?
By considering these questions in relation to the differences between vertical vs horizontal scaling and detailed business requirements, organizations can determine the best go-forward strategy for their IT organization and business user community. To wrap up let's take a look at some recommended solutions for several priorities and budgets.