Working Together: MongoDB's Partner of the Year Awards
Organizations face more pressure than ever to modernize, to innovate, and to become more data-driven. Whether it's AstraZeneca doing next-generation genome sequencing to develop drugs to fight cancer and other diseases, Toyota connecting more than 100,000 warehouse vehicles with integrated telematics to reshape industrialization, or Forbes developing new ways to create and deploy content, many of the world's top companies have chosen to modernize with MongoDB.
Today, more than 35,000 customers trust the MongoDB Atlas data platform with their most critical workloads. But we don't do it alone. MongoDB's partner ecosystem has scaled to every vertical, industry, and geography, delivering MongoDB to tens of thousands of customers. MongoDB partners play many roles in the ecosystem, from extending MongoDB's developer data platform with complementary functionality to building new solutions on MongoDB to offering expertise to implement and modernize databases. Now, we are pleased to announce the 2022 MongoDB Partners of the Year.
Although we are grateful for all of the many partners that help MongoDB succeed with customers, this year at MongoDB World we are recognizing a select few that have worked especially closely with us to drive joint success in the past year. The 2022 MongoDB Partners of the Year are Accenture, Alibaba Cloud, AWS, BigID, Capgemini, Carahsoft, commercetools, Confluent, Exafluence, Google Cloud, HCL Technologies, IBM, PeerIslands, Tecnotree, Temenos, and Unqork. We will honor these companies at our partner VIP reception on June 6, 2022.
Global System Integrator Partner of the Year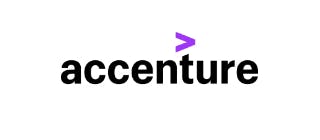 Accenture is a leading global professional services company, providing a broad range of services and solutions across strategy, consulting, applied intelligence, technology, and operations. A core tenet of Accenture's "Cloud Continuum" approach indicates that the companies who achieve the most value from their cloud transformation journeys are those who go beyond "lift and shift" migrations and drive to "move and improve" their applications onto the cloud. Thus, Accenture is investing heavily in upskilling their consultants on MongoDB, as well as building assets to accelerate their clients' MongoDB transformations. One example is Smart Data Mover, an Accenture asset designed to simplify and accelerate the process of modernizing legacy applications from relational database systems to MongoDB Atlas on the cloud. As a result, Accenture has been an essential partner in helping enterprises modernize with MongoDB. Learn more about the partnership.
Boutique System Integrator Partner of the Year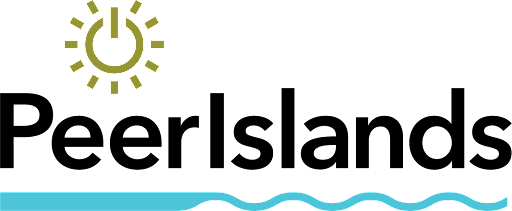 PeerIslands is a service consulting firm focused on providing high-velocity digital transformation. PeerIslands won the Boutique Systems Integrator Partner of the Year in 2021 as well, in recognition of their expertise and outstanding work in the MongoDB ecosystem. The firm consults on cloud transformation strategy and partners on product and data engineering, application transformation, and data science and AI/ML. In addition, PeerIslands has developed a suite of tools that allow for easy adoption of MongoDB and seamless migration of workloads to MongoDB within enterprises. Learn more about the partnership.
Rising Star System Integrator Partner of the Year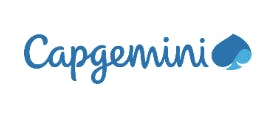 Capgemini is one of the world's foremost providers of consulting, technology and outsourcing services. Capgemini and MongoDB have partnered to help re-envision data and advanced business processes so its clients can focus on innovation. Traditional relational database management systems often inhibit performance, falter under heavy volumes, and slow deployment. Capgemini's new Database Convert & Compare (DCC) tool, built on MongoDB, helps customers develop a new database or migrate from legacy systems to MongoDB. CapGemini has helped grow MongoDB's footprint in some of the largest Fortune 100 financial services customers contributing large revenue numbers through the partnership, and it has been instrumental in driving MongoDB adoption by identifying new workloads and implementing new use cases for digital transformation, legacy modernization, and app modernization for financial services customers. Learn more about the partnership.
System Integrator Certification Partner of the Year

HCL Technologies (HCL) is a leading global technology company, helping enterprises reimagine their businesses for the digital age. Their technology products and services are built on four decades of innovation, with a world-renowned management philosophy, a strong culture of invention and risk-taking, and a relentless focus on customer relationships. HCL is partnering with MongoDB across Cloud Migration, Digital Business, and Engineering Services. This award honors partners with the highest number of MongoDB certified champions across the globe, who are skilled to modernize and transform customers' application and infrastructure leveraging MongoDB technologies. Learn more about the partnership.
Cloud (Co-Sell) Partner of the Year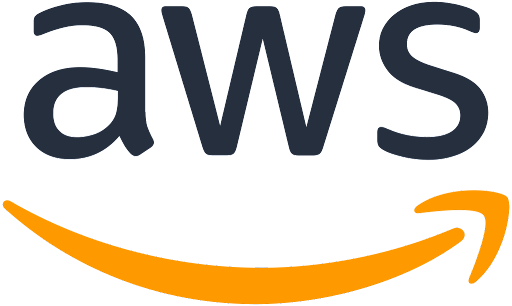 AWS provides a massive global cloud infrastructure that allows customers to rapidly innovate and iterate. In 2022, AWS and MongoDB entered into a six-year collaboration agreement, which has placed the partnership into hypergrowth. MongoDB and AWS sellers have come together to help customers modernize, accelerate consumption of AWS customer commits, win new workloads, and close on major cross-industry and cross-vertical deals around the world. MongoDB and AWS have also partnered to help customers build modern, event-driven serverless applications, while releasing integrations for Atlas with Amazon EventBridge, Amazon Kinesis, AWS App Runner, AWS PrivateLink, AWS Wavelength, and more in the past year. The launch of Pay-as-You-Go option on AWS Marketplace made it easier for customers to pay for MongoDB Atlas using their AWS account. With additional integrations in the pipeline, there's so much more to come. Learn more about the partnership.
Cloud (Marketplace) Partner of the Year

Google Cloud views the data platform as an essential building block of cloud infrastructure. Since launching MongoDB Atlas on Google Cloud Marketplace over the past three years, this partnership has seen rapid adoption and acceleration across industries such as gaming, retail, healthcare, financial services, and automotive. We have integrated MongoDB Atlas with more Google services, including DataStream, BigQuery, DataFlow, Cloud Run, App Engine, Apigee, and Cloud Functions, while also introducing a Pay-as-You-Go option on the Google Cloud Console and Marketplace. More and more Google Cloud customers are choosing to run MongoDB Atlas for a variety of needs, including managing large-scale product catalogs of popular e-commerce websites, building great customer experiences by unifying disparate pieces of data, and building modern global web and mobile applications. Learn more about the partnership.
Cloud (Emerging Markets) Partner of the Year

Alibaba Cloud is one of MongoDB's largest Cloud OEM partners. In our third year of partnership with Alibaba Cloud as an authorized MongoDB-as-a-service solution, MongoDB has seen some of its strongest adoption numbers in mainland China, especially in the gaming and automotive industries. With this partnership, Alibaba Cloud ensures end-to-end management and support for customers on current and future versions of MongoDB, with the ability to escalate bug fixes and support issues on their behalf. Users of Alibaba Cloud's platform offering receive easy access to the latest MongoDB features and capabilities, backed by comprehensive support from Alibaba Cloud and MongoDB. We remain thrilled to further scale this partnership. Try MongoDB on Alibaba Cloud.
Independent Software Vendor (ISV) Partner of the Year (Financial Services)
Temenos offers cloud-native, cloud-agnostic, API-first digital banking, core banking, payments, fund management, and wealth management software products, enabling banks to deliver consistent, frictionless customer journeys and achieve market-leading cost/income performance. More than 3,800 banks across the globe rely on Temenos to process the client interactions and daily transactions of more than 500 million customers. MongoDB underpins Temenos Transact, which is the most successful and widely used digital core-banking solution in the world. Temenos also selected MongoDB as foundational technology for their microservices transformation journey as they deliver their flagship product, Infinity Digital Banking. Together, we help banks and financial institutions comply with stringent data sovereignty requirements and scale seamlessly. Learn more about the partnership.
Independent Software Vendor (ISV) Partner of the Year (Telco)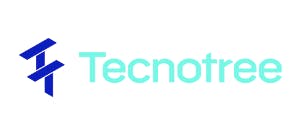 Tecnotree is a digital business support systems (BSS) and digital partner ecosystem provider with more than 40 years of deep domain knowledge, proven delivery, and transformation capability. The company offers digital solutions for Communication & Digital Service Providers across the globe. Leveraging MongoDB technology, Tecnotree delivers world-class BSS and partner ecosystem solutions for telcos, empowering them to deliver insightful and connected customer experiences to their enterprises, consumers and partners. MongoDB powers Tecnotree's Digital Customer Lifecycle Management Suite, empowering communications service providers (CSPs) to transform their business towards a marketplace of digital services. Learn more about the partnership.
Independent Software Vendor (ISV) Partner of the Year (Healthcare)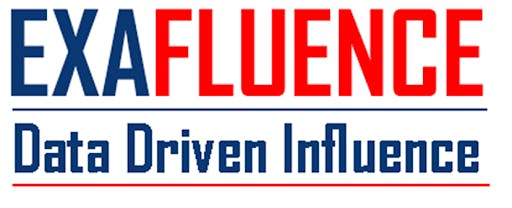 Exafluence is a domain-centric data and analytics company that utilizes modern digital technologies to enhance the competitive advantage of its customers in their markets. Exafluence brings in low-code platforms, accelerators, and expertise across a range of digital technologies to reduce time by 45% to 60% and cost by 25% to 30%, while delivering significantly higher business value. Exafluence has built a variety of technical and business solutions that can be assembled together and customized for specific business scenarios. Some of its key platform offerings include ExfDigital (Data), ExfInsights (Analytics), ExfHealth (Healthcare), and ExfIndustry (IoT). Learn more about the partnership.
Independent Software Vendor (ISV) Partner of the Year (Retail)

Commercetools' world-leading commerce platform, built on modern MACH principles (microservice-based, API-first, cloud-native and headless), is driving the future of digital commerce. Fully powered by MongoDB Atlas, the Commercetools suite allows brands to work with, not around, their commerce solution to tailor experiences to the exact needs of the business and its customers. Through this partnership, Commercetools has made MongoDB the optimal system of record for an even broader range of business-critical applications. Learn more about the partnership.
Independent Software Vendor (ISV) Partner of the Year (Security)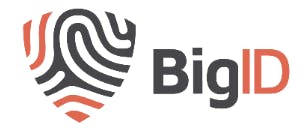 BigID's data intelligence and privacy platform allows customers to rely on actual data discovered across the enterprise and cloud, rather than surveys and interviews, to ensure privacy compliance. To generate data insights at scale, automate advanced discovery and classification, and accommodate complex enterprise requirements, BigID chose MongoDB to power their platform. MongoDB's data platform provides a flexible, reliable and scalable solution to customers across any vertical. Learn more about the partnership.
Technology Partner of the Year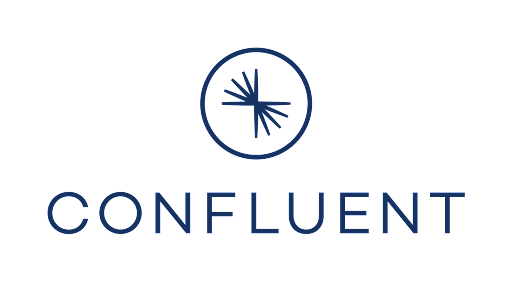 Founded by the original developers of Apache Kafka, Confluent delivers the most complete distribution of Kafka with Confluent Platform. Real-time event streaming (data-in-motion) from Confluent complements the modern general-purpose distributed document database platform (for data-at-rest) from MongoDB, enabling organizations to run their business in real-time and to build fast-moving applications enriched with historical context. Learn more about the partnership.
Distributor Partner of the Year

Carahsoft is a trusted, long-standing MongoDB partner, and it continues to be one of our largest resellers in the world. Carahsoft's depth and reach in the public sector market helps government agencies leverage open technologies to drive innovation, maximize cost efficiencies, and achieve success for their digital modernization initiatives. The company has been critical to growing MongoDB's government agency and civilian business, and we're excited for what's next. Learn more about the partnership.
Hybrid Cloud Partner of the Year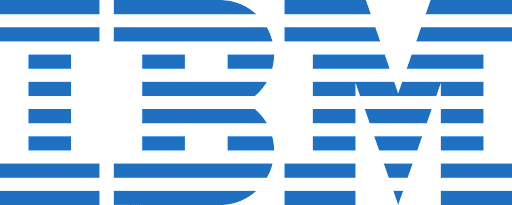 IBM is a global technology company that provides infrastructure, software, hybrid cloud services, and cognitive computing to global enterprise clients. IBM played an instrumental role in helping one of the world's largest banks launch their internal MongoDB-as-a-service on the IBM LinuxONE platform for their most critical financial applications. Our strategic partnership has helped customers powering applications on IBM Power platform and those requiring a fully managed database-as-a-service on IBM Cloud. Our OEM Partnership with Data & AI solutions and integration with IBM Cloud Pak for Data (ICP) has helped create success stories at large enterprises across the globe. By leveraging the flexibility of MongoDB on IBM Cloud Pak for Data, customers can get to market faster, iterate faster, and attract new customers faster, without sacrificing security or control. Learn more about the partnership.
MongoDB for Startups Program to Unicorn Partner of the Year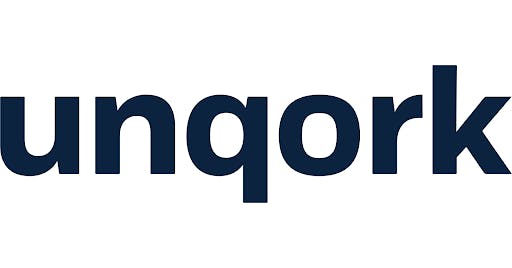 Unqork's enterprise no-code platform helps leading organizations build, deploy, and manage complex software without having to think about code. Unqork created the codeless architecture standard to free the world's largest enterprises from the pitfalls of legacy code and allow them to focus on innovation to drive business and maintain a competitive edge. In 2017, also the year of its founding, Unqork joined the MongoDB for Startups program, which gave them free access to get started on MongoDB Atlas. Since then, Unqork has raised $414 million in funding and is valued at $2 billion. MongoDB is thrilled for Unqork's success and honored to be a part of their journey. Learn more about the partnership.