MongoDB's Customer Success Team Is Growing: Meet Members from Our EMEA Team
MongoDB is the perfect home for anybody looking to join a dynamic, fast-paced, and rapidly growing technology company that's blazing a trail in the database market. And because we're onboarding new customers constantly — from massive household brands to the newest startup — we need amazing people to set them up for success from day one.
Customer Success (CS) is one team that does just that. MongoDB currently is looking for talented people worldwide to be part of a team that delivers next-generation solutions for driving digital transformation with a diverse roster of clients.
As MongoDB's frontline resource, you'll share the journey with each customer from initial onboarding all the way through each phase of the customer's plan, developing strong and lasting partnerships along the way.
Members from our EMEA-based CS team give their take on what to expect while working at MongoDB.
Diverse Backgrounds Are More Than Welcome
The Customer Success team is composed of creative teammates from a wide variety of backgrounds. As an inclusive community that values your ideas and embraces differences, the CS team believes all backgrounds and experiences can provide value to the role and the customers we serve. Despite this diversity, team members all share two core characteristics: a shared passion for innovation and technology, and a zest for connecting with people.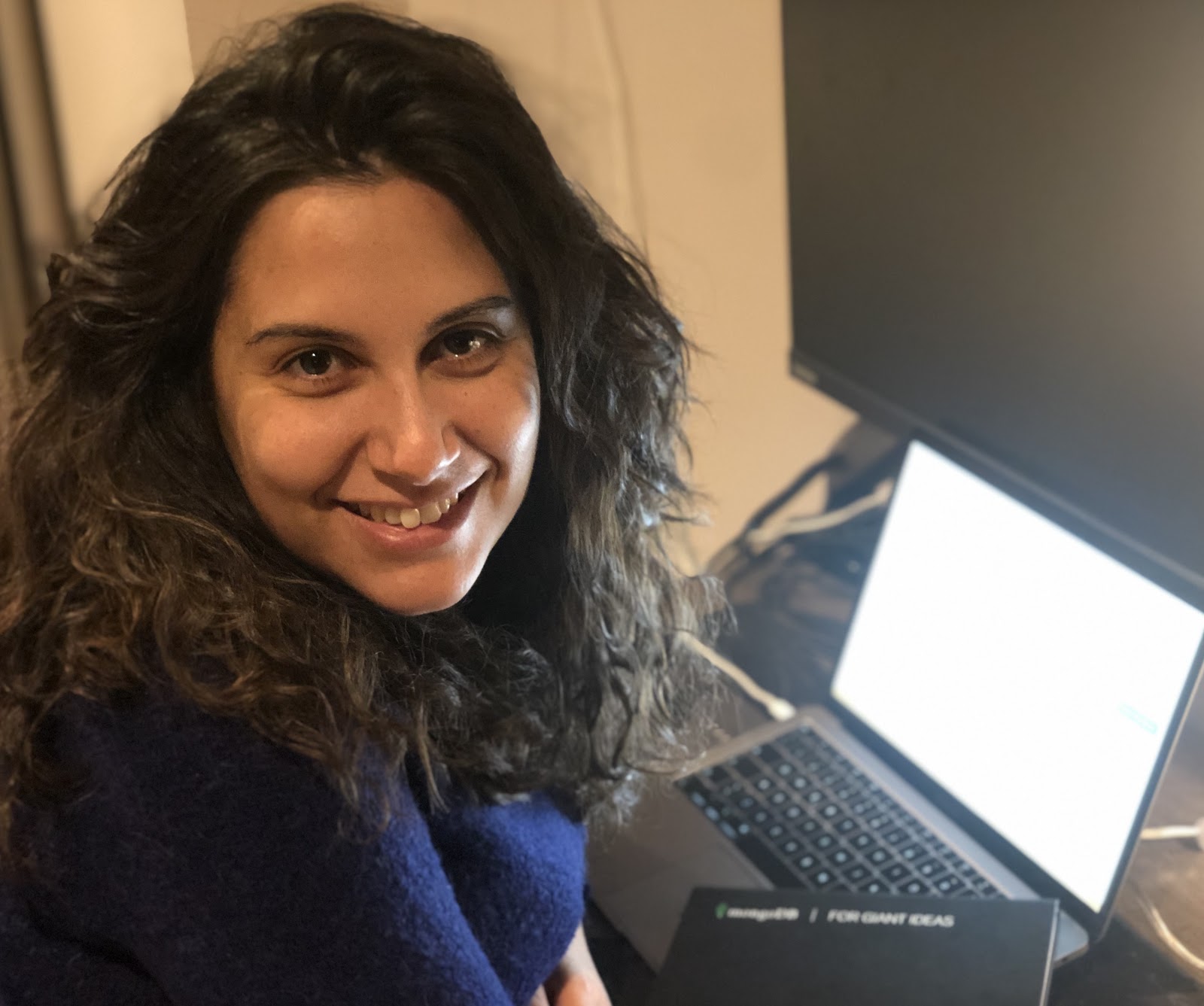 Giuliana Alderisi, a Customer Success Specialist at MongoDB who oversees the Italian, Spanish, and Nordics region, speaks to the diversity of experiences across the CS team. "Our background as Customer Success Specialists are really heterogeneous," she says. "I'm a computer engineer, but I know teammates who come from very different backgrounds, such as economics, sales development, and marketing, just to name a few. Of course, to increase the level of support we provide to customers, we also come from different countries and speak different languages. I always enjoy the ability to look at things from a different perspective. So, needless to say, I love our coffee breaks where we share our experiences."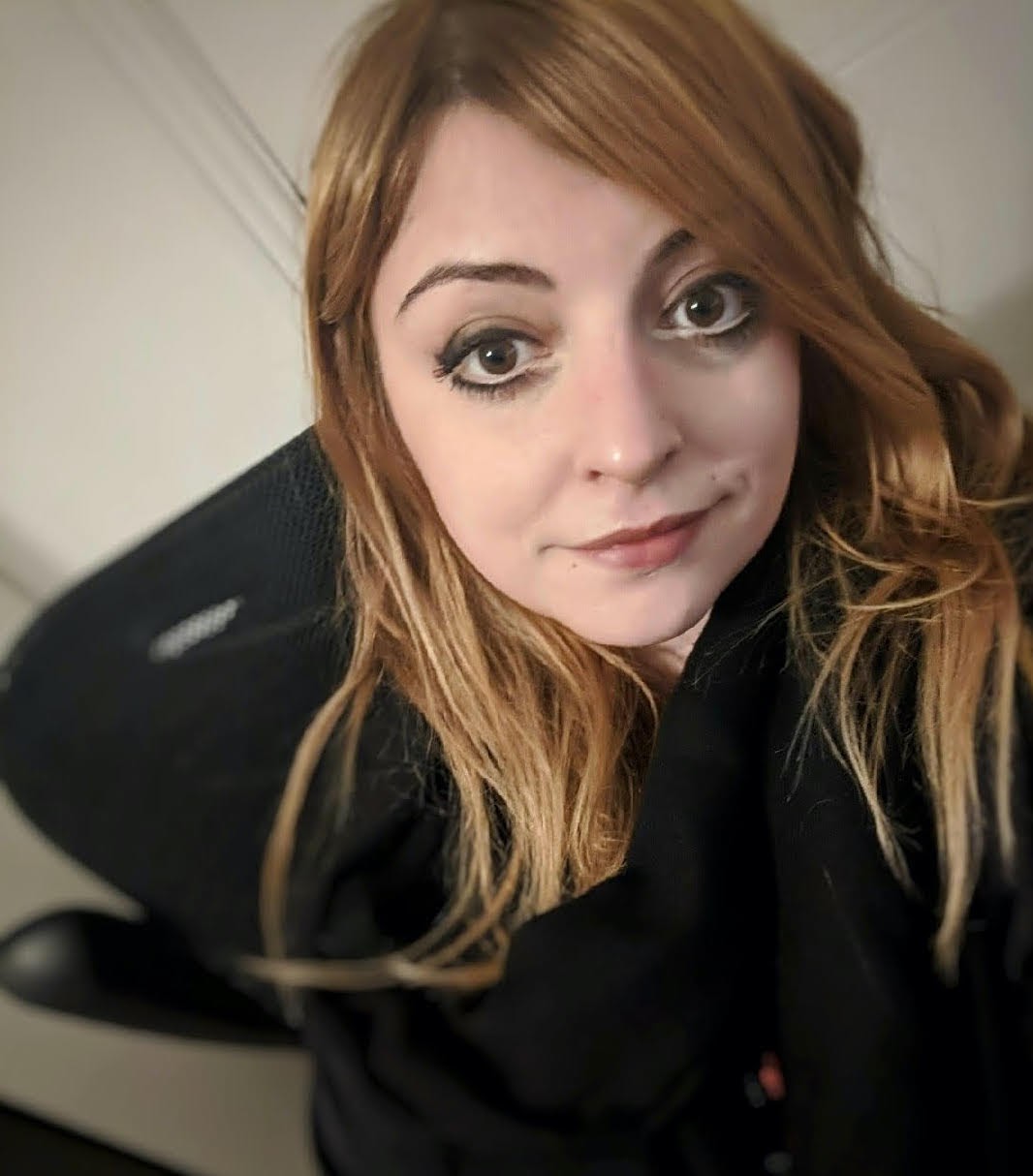 One of those teammates she enjoys meeting with is Lucia Fabrizio, a Customer Success Manager covering the Enterprise Italian market.
"After spending some years in sales and enablement roles, I found myself eager to start a new challenge, and I really wanted to better understand what happens after the sale is closed," Lucia says. "I knew I enjoyed inspiring and educating others, as well as guiding them as they solved problems and tackled new opportunities, but I was unsure what my next career move could be. Then I came across MongoDB's Customer Success Manager role, and it ticked all the boxes. I would describe myself as an introvert, which doesn't mean I am shy. I simply enjoy listening and using my genuine curiosity to dive deeply into any situation and then act strategically. I've learned that this is a great quality for Customer Success Managers."
What You Do Matters
The opportunities for discovery and growth are seemingly boundless for MongoDB's CSMs. "The team is incredibly skilled and inclusive," says Giuliana. "It is rare that I spend a day without learning something new from my team members." So far for Giuliana, this has included everything from pipeline generation and work on expansions to improving soft skills and stakeholder management.
And according to Giuliana, building together within the MongoDB community is an immensely enjoyable process. "We all know each of us has different talents and different skills, so collaboration is not just essential — it is promoted. We brainstorm together and openly share the ideas we have to make our customers successful," she says. "MongoDB is big, so sometimes it might be difficult to identify the right person or department you should reach out to get the task done. However, everyone at MongoDB is super friendly, and in a matter of minutes, you'll find the answer you're looking for."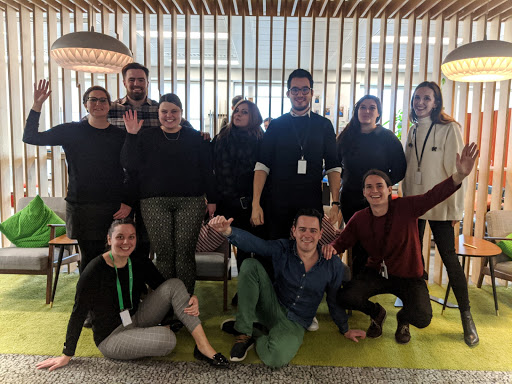 Part of the golden learning opportunities for those on the CS team is the chance to familiarize yourself with the full range of exciting products at the company's disposal. You'll have the freedom to explore the many facets of MongoDB, gain an understanding of how the products work, and collaborate with a variety of talented individuals.
"We work with a lot of different customers and industries," Guiliana says. "We're specialized in driving them to success while they use MongoDB products, no matter who is the final user. This also means we are product-certified and get to know the major MongoDB products so we can properly help our customers."
MongoDB does everything it can to provide team members with the tools, resources, and training needed to hit the ground running. We have a dedicated Customer Success boot camp that runs in parallel to our Sales boot camp, helping the team prepare to work with customers, including onboarding. In addition, the CS team has put together product certifications that focus on role-playing so members can practice working with customers.
For those intimidated by high-level tech, the CS team is always surrounded by world-class experts who are giving of their time and eager to bring members up to speed on all of MongoDB's latest offerings. This includes partnering with the Product team to receive additional training, particularly for new products and tools.
Being Our Customers' Voice and Advocate
In the CS role, you don't just get to know the emerging and cutting-edge products; you also cultivate lasting relationships with your customers. This includes everything from brainstorming creative ways for customers to adopt new features to ensuring their business is set up for scale, continuity, and sustainability.
And because the CS team partners with a range of people in various job roles and companies, the top skills needed to successfully drive these relationships are:
Technical acumen and interest in our technology

Curiosity and eagerness to learn continuously

Empathy for our customers
"The base of MongoDB's Customer Success program — at least how I think of it — is moving from a 'vendor-customer' relationship to an actual partnership with our customers," says Lucia. "This is because we understand the importance of being our customers' advocate, not only supporting them through pain points but by listening first and bringing their voice to our internal teams. When I meet with customers, I tell them to think of me as an 'orchestra director' who's bringing all the relevant MongoDB personas together to support them through each phase of their plan and create new goals together."
A Strong Culture Built on Core Values
Both Lucia and Giuliana speak glowingly about the culture at MongoDB. As Guiliana explains, the team is encouraged to work together on brainstorming sessions and lightning talks to compare notes and share their knowledge with their peers. "We're also asked to take the time to explore new initiatives to help the CS program grow and find new ways to help our customers," Giuliana adds. "This was already great before COVID-19 and became even more important when the pandemic affected our lives."
Giuliana also appreciates MongoDB's benefit offerings such as the Emergency Care Leave, which helped to ensure parents would not feel guilty taking care of their children during the height of the pandemic. As a matter of fact, she adds, "None of the customer-focused or new-hire programs, trainings, or onboardings stopped; MongoDB simply adapted and pivoted with a great effort of creativity and relentlessness."
Lucia has some parting wisdom for those hoping to join the team: "Be comfortable challenging the norm and bringing your own perspective" she says. "You are the CEO of your portfolio, but it is essential to 'build together' across the multitude of cross-functional teams here."
Interested in pursuing a Customer Engineering career at MongoDB? We have several open roles on our team and would love for you to build your career with us!