How to Rock Your Customer Success Interview at MongoDB
As the Global Director of Customer Success (CS), I have seen the team grow astronomically over my 2 years at MongoDB. Since joining, I've more than tripled the global team and now have over 30 Customer Success rockstars, including leaders, across 4 offices. I could not be more proud of this growth, how we've boosted our technical knowledge and I love seeing how the CS program at MongoDB has evolved over the years.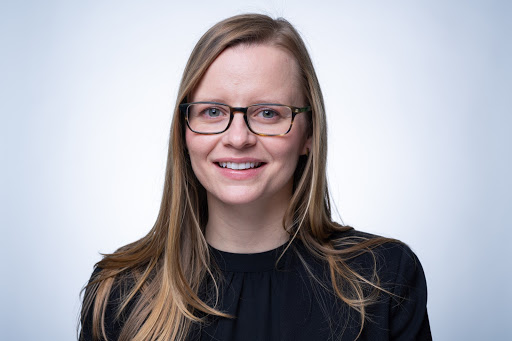 In this post, I am going to review the ins and outs of our recruiting process, and what we look for in candidates.
How we hire for CSMs - Our approach to resumes
At MongoDB, we look for candidates who show a level of excitement for the company and our products. We're a complex technology and it takes some time to learn and understand certain concepts. We ask that candidates spend some time doing research and getting to know some basic use-cases that you can find on our website.
We invest a lot of time into the hiring process — not just for ourselves but to also ensure our candidates feel like they're making the right choice by joining our team. We want to ensure that they are just as excited about our team and company as we are about them.
When I come across a candidate profile, I look for the following things as I scan a resume or LinkedIn profile:
Career progression: Over the past few years, has the candidate made progress in either their types of roles or types of organizations they are a part of (example: moving from a non-technical product to a more complex one).
Clarity of information: How is the information organized and which accomplishments did the candidate choose to highlight? This usually helps me understand how this person prioritizes and structures information for others.
Applicable experience and skills: I typically don't just look at titles but I pay attention to the actual skills and experience someone has gained over time. That way, I focus on what is most applicable to the role I'm hiring for. I've found most roles can have a vast range of different responsibilities. Particularly in Customer Success, this can range from being in a Customer Support type role to owning and handling renewals as an Account Manager.
As a hiring manager, I don't prioritize degrees from prestigious universities as a must-have when considering someone for a CSM role. We are open to hiring candidates from different backgrounds and experiences, as long as we believe they are a strong fit for the role.
As candidates move through our recruiting process
Once a candidate has passed the Recruiter screen, they move to the next step in the process and meet with the Hiring Manager. The Hiring Manager explains the role in more detail and gets a more in-depth understanding of the candidate's current role, motivations, and interests in MongoDB. If all goes well we schedule a call with one of our team members trained on MongoDB's recruiting best practices to make sure the candidate can ask more detailed questions about the day-to-day expectations of the role, our team culture, etc.
If the peer interview goes well the candidate is invited into the office for an onsite "challenge." In our case this means that the candidate will prepare a mock onboarding meeting with a new MongoDB customer. We provide the materials, from presentation slides to a basic script with expectations, to platform demo instructions. We strive to move candidates through the recruiting process quickly, and an offer can be made in as little as one week.
During the onsite presentation, we look for 3 main things:
Facilitation of the meeting: The candidate plays the role of a CSM, and is joined by an MDB Executive (typically played by me), a project manager, and a technical stakeholder like a developer. It is important to us that a CSM has a strong point of view on how to structure a customer call, keep the agenda on track, and engage each of the stakeholders in the meeting with topics that are relevant to them.
Discovery of the use-case: We prepare the candidate with the use-case and a whitepaper and ask them to answer questions in a prep call before the onsite meeting. During the onboarding presentation, we look for how much interest they display in the use-case, how much research they've done, and how that is included in asking discovery questions to better understand potential challenges, KPIs, and various success criteria.
The basic demo of Atlas, our database-as-a-service in the cloud: Again, we provide each candidate with demo instructions and a free online Atlas account. We expect them to walk us through the user interface and show us relevant features and tools as we're being on-boarded to the platform. We're not expecting a product expert but rather someone who can show us that they spent time researching and understanding the basic concept of a database.
For anyone who has made it to the challenge step, I have 3 tips for how to succeed:
As you prepare for the onsite ask us questions if you're unsure about something. You'll get to have a prep call with one of us and there is no such thing as asking too much.
Remember who you're meeting with and research them — even if you've already spoken to one or all of them over the phone. It helps with nervousness to be able to socialize and have a quick chat before diving into the presentation.
Make sure you manage your time efficiently. We provide some guidance, but the presentation is typically quite interactive. When you practice before the meeting, anticipate and build in a time buffer for our questions.
Why you should join Customer Success at MongoDB
Join us if you're passionate about helping customers achieve their business goals using innovative technology like MongoDB. As a CSM, you will step into a unique opportunity to advance your career by helping shape a program that is constantly evolving, working with some of the most innovative companies in the world, and taking your professional development to the next level with the many growth opportunities we offer.
When asked why he joined MongoDB, Daniel Macnee, CSM in New York, put it this way: "When looking at new opportunities, I was focused on finding a company with the three P's; People, Product, and Potential. A company with people I was excited to work with day to day, who would push me professionally to achieve my best. A product that I was interested in and excited to support. And lastly, a company with the potential to revolutionize their industry."