BDR to CRO: Empowering Salespeople to Own Their Career Path at MongoDB
Hear from VP of Sales Productivity Frank Chisholm to learn more about how MongoDB's BDR to CRO program enables professional development and empowers salespeople to take control of their career path.
An overview of BDR to CRO
At MongoDB, we believe our people are our biggest asset. We also understand that in today's world of agile practices, remote working, and ever-increasing digitization, it is important that we empower our salespeople with the tools and vision they need to navigate such fluidity. The Business Development Representative to Chief Revenue Officer (BDR to CRO) program ensures that our salesforce is prepared to drive results within their career path and, as a result, play an integral part in the overall MongoDB growth story.
This program structures the learning and development process and ensures our salespeople know all the career options available to them at MongoDB. Whether they aspire to move within Sales or to a different function or different geography, BDR to CRO will help employees navigate the learning and development needed to make their goals a reality.
The goal of the BDR to CRO program is to ensure there is transparency, meritocracy, and flexibility by providing options to help MongoDB salespeople build their careers, offering clarity concerning key promotional criteria, and outlining the standards of excellence that need to be met consistently when assessing mobility readiness.
Mobility within the Sales organization
The Sales organization has outlined four dimensions of mobility for our team members. For those who prefer to stay in an individual contributor (IC) role, there is a clear development path from Business Development or Sales Development into Corporate and Enterprise Sales roles. For those interested in progressing into sales management, we have several routes from Corporate and Enterprise Sales into management positions. We also support internal transfers for anyone interested in exploring roles on other teams within the broader Sales ecosystem at MongoDB, and we have outlined skill development plans at both the IC and management levels to help our salespeople make these transfers possible.
We recognize that we're a global company, and our team members may be interested in (inter)national mobility — and in some cases it may be necessary. There are countless opportunities at the IC and management levels, as well as within the broader Sales ecosystem globally.
Upskill programs
Often, taking the next step in your career can be more difficult than anticipated. Our BDR to CRO upskill programs are designed to outline the skills and knowledge needed to excel in a new role, identify your areas of growth, and help you bridge those gaps to ensure you're set up for success. We currently run three specific upskill programs aimed at preparing our salesforce for progression into their next role of interest: Sales Development to Corporate Sales, Corporate Sales to Enterprise Sales, and Aspiring Manager. In addition to completing the upskill program, this next career step is dependent on achieving the following criteria:
Achieving your numbers consistently
Understanding how you reach your numbers and being able to teach your sales process
Inspiring others by being a role model
Gaining the trust and respect of your colleagues
Building camaraderie and having an overall positive impact on your team
The combination of completing an upskill program and achieving promotion criteria has proven to set our salespeople up for success in their new roles.
Sales Development to Corporate Sales
This upskill program prepares our Sales Development Representatives (SDRs) for a Corporate Sales (Inside Sales) role at MongoDB. The program is broken into three phases over three months. In the first phase, SDRs participate in "deep dive" sessions on the topics of professional services, sales discovery, and MongoDB Atlas. In the second phase, reps participate in weekly roleplay sessions and call shadowing with mentors, who provide feedback on rep strengths and areas of improvement. In the final phase, reps participate in enablement sessions focused on MRR processes, account prioritization, and account management throughout the sales cycle, and take the lead on setting up customer meetings and managing their own list of accounts.
Lavish Khurana, Cloud Account Executive, Gurugram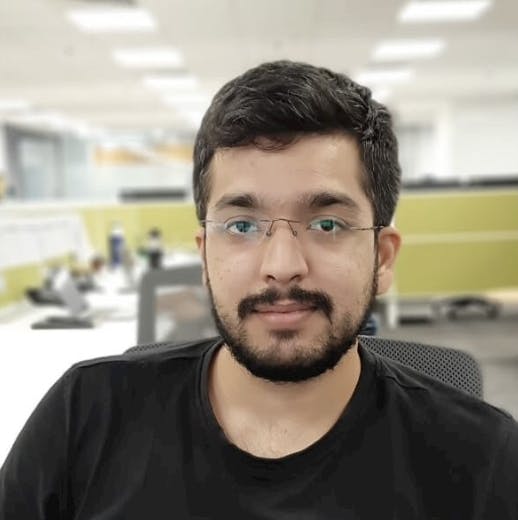 I started my journey with MongoDB in December 2018 as a Business Development Representative. During my work in research, I had the opportunity to explore many career paths, and I saw sales as the place I wanted to build my career. I transitioned into a Sales Development Representative role, where I had my first interaction with customers and learned how they use MongoDB and how it enables developers to build faster than ever before.
I still wanted to manage the full sales cycle though. The BDR to CRO program is run with transparency and offers one-of-a-kind training that helped me improve my sales and technical discovery skills. It also provides a clear career path to advance within the Sales organization at MongoDB. After successfully completing the BDR to CRO upskill program, I was promoted to Cloud Account Executive. The constant support and coaching the management team has provided me are unparalleled.
Corporate Sales to Enterprise Sales
Our management team identifies high-potential Corporate Account Executives (CAEs) to be considered for future Enterprise Account Executive (EAE) roles based on promotion criteria and individual CAE career goals. Once selected, CAEs participate in a three- to six-month upskill program focused on mentorship and call shadowing; extended account planning and management; pipeline generation planning and execution; and exposure to the EAE role, team, and leadership.
Marie-Christine Van Parys, Account Executive, Paris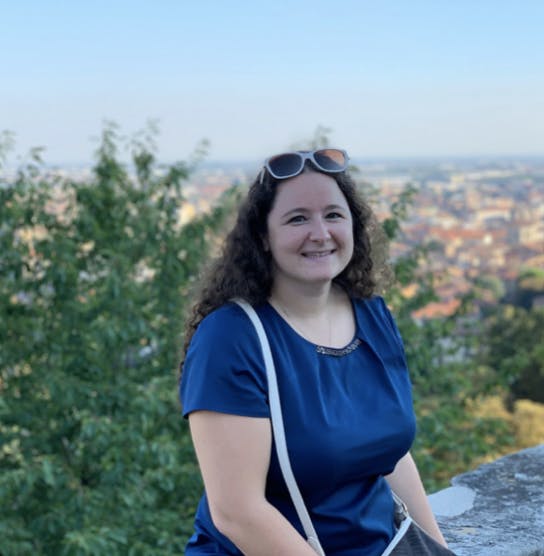 When I joined MongoDB in 2017, the BDR to CRO program was not yet created, and every role I took on as a new challenge helped build the program and the processes we have in place today. I started my journey as a Sales Development Representative and have progressed through both Cloud and Corporate Sales to achieve the role of Mid-Market Account Executive within our Enterprise team. As soon as the BDR to CRO program was set up, I was able to benefit from and contribute to the various upskill programs that supported me throughout my move from Cloud to Corporate to Enterprise. The program provides clear guidelines to help plan the direction I want to take my career. Creating the BDR to CRO program is a powerful message from our leadership team that shows MongoDB's commitment to growing the sales leaders of tomorrow.
Being part of the Sales organization at MongoDB isn't just about being a good sales representative; it's about being part of a growth-mindset community. The past four years I've spent in the Sales organization have been a constant learning experience. First, there's the quickly evolving market, which represents a huge opportunity and an ongoing challenge. The constant learning of the technology and the competition always keeps you on your toes. Then there's the leadership team, which is committed to giving you all the tools needed to be successful. This support allows us to be true professional partners to our customers. There is always room to learn more, which not only helps you grow as a professional, but also as an individual.
At MongoDB, I see exponential career growth; the opportunity to continue building new teams, programs, and territories; and the support from both peers and leaders who are deeply committed to my success and development. On top of this, the BDR to CRO program offers a clearly defined path to achieving the next step in my career journey.
Aspiring Manager Program
The six-month Aspiring Manager Program aims to help CAEs and EAEs gain experience in recruitment, coaching, people development, forecasting, and territory management as they explore taking on a leadership role at MongoDB.
Program participants will have a lead role in regional training, offering their expertise in a given area such as pipeline generation, champion building, and sales process and execution. They will work with current Regional Directors and VPs to better understand the MongoDB sales candidate profile, interview tactics, and the feedback and selection process, and build skills related to forecasting and qualification and territory planning and management.
Participants will also be official mentors to a new hire and take responsibility for specific areas of their onboarding process, from call shadowing to territory management, and will help drive their development through coaching and training. Individuals also will take part in training sessions on managing inclusively and having crucial conversations. Graduates of this program will move into first-line sales management roles.
Arman Jam Jam, Regional Director, Paris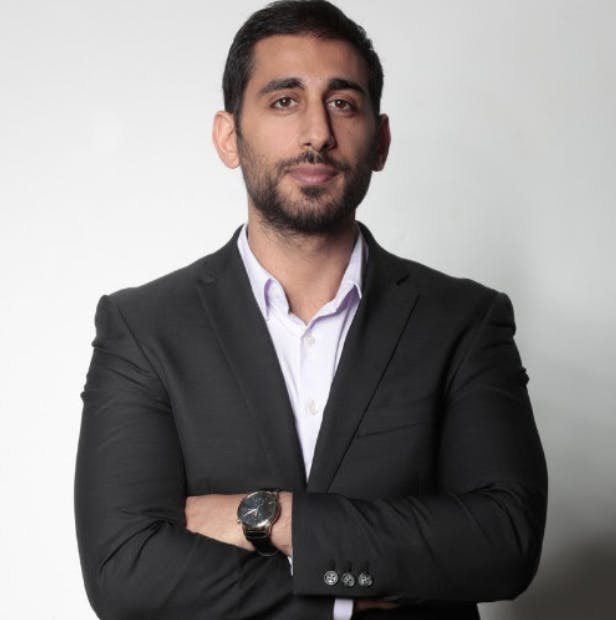 I began as an Enterprise Account Executive for the French market in June 2019. After going through the BDR to CRO program, I was promoted to Regional Director in February 2021.
The BDR to CRO program was well structured and helped me manage expectations for the Regional Director role. I was provided a plan that outlined areas of growth to be a successful leader that helps my team grow.
The most exciting part of the BDR to CRO program was related to personal development, such as having crucial conversations with our customers, team, and management. This training in particular has helped me effectively communicate in my new role. I really enjoyed that all the training sessions were group sessions, which allowed for open discussion and feedback among group members. We could share any feelings, fears, or questions that came up during the program. I also received a dedicated "buddy" for the duration of the program, which helped me build relationships with other stakeholders at MongoDB.
The exercises, the involvement of every leader, and the open discussions with my peers helped me grow and improve upon the skills needed to be successful in a Regional Director role at MongoDB. Although I'm always working on improvement, I'm already a better version of myself due to the great experience and training I received in the BDR to CRO program.
Internal transfers
MongoDB is committed to the internal promotion and development of all employees, and we encourage employees to expand their skill set within MongoDB. The Sales organization has supported employee transfers out of direct sales roles and into enablement, operations, customer success, and partnership roles, among others. We've also had individuals transfer into sales roles from other teams.
Lacy Ceder, Customer Success Manager, Austin, Texas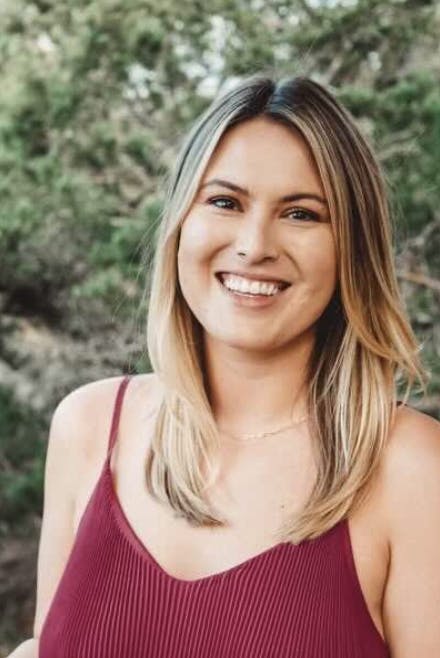 I joined MongoDB in 2019 as a Cloud Account Executive. Being customer focused, my favorite part of both sales and customer success has been seeing product adoption firsthand and watching my customers grow.
Before Cedric, our CRO, and the Sales leadership team implemented the BDR to CRO program, the idea of moving into any role other than sales didn't seem possible. The BDR to CRO program enabled me to find a role that encompassed everything I loved about sales but through a different avenue.
As a Cloud Account Executive, I had the opportunity to connect with our early Atlas customers directly, helping them adopt best practices, hit project deadlines, and explore new features. This sparked my interest in making the transition into our Customer Success program, where I would be able to use those passions to further my career.
Leadership was supportive of my long-term goals, and they facilitated introductions to internal stakeholders and helped me prepare for interviews, making the transition smooth and allowing me to take a much-needed week off to rest before starting my new role. My experience and tenure at the company allowed me to ramp into my Customer Success role quickly and focus on the technical piece of my job.
Because of this program, Sales employees are able to explore roles such as Customer Success Manager while remaining close to the Sales ecosystem.
International mobility
All employees are welcome to explore international career opportunities within MongoDB, and we currently have employees in over 20 countries. We've had multiple Sales employees relocate to build out a team or better support customers in a specific region.
Gracie Harris, Cloud Account Executive, Sydney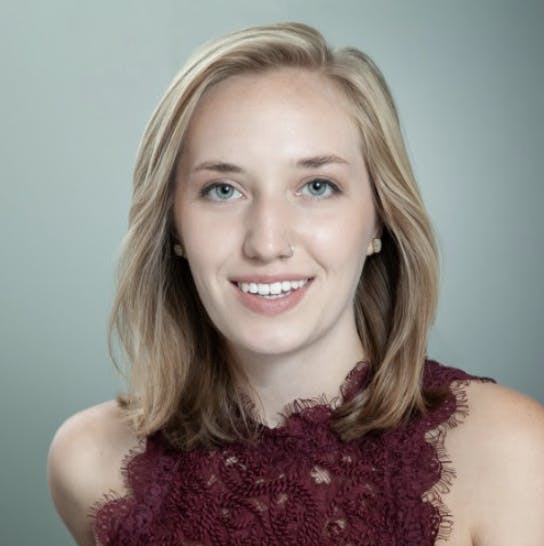 I started my career at MongoDB in November 2018 as a Sales Development Representative (SDR) in Austin, Texas. My goal was to transfer internationally with MongoDB, something I emphasized to my manager and other internal stakeholders throughout my time in Austin.
In May 2019, my colleague Ed Liao transferred to the Sydney office as an SDR. It was exciting to see that international mobility was not only possible, but also encouraged by MongoDB's sales leadership team. When a similar opportunity to transfer to Sydney became available at the end of 2019, I knew it was exactly what I wanted to do. I connected with Jeremy Powers (who had relocated to Sydney from the U.S. shortly before me) and Ed to discuss Australia's Sales team, their expectations, and all the other details you have to manage when moving across the globe. Eventually, I packed up my life and headed to Sydney in March 2020.
I've been in Australia for about a year and a half, and I have grown more as a person and in my career than I ever thought possible. It's been amazing to be a part of the Australia/New Zealand (ANZ) Sales team as it's changed and grown over the past 18 months. I was the first member of the newly started ANZ Cloud Account Executive team, and I have an incredible group of colleagues. We lift each other up and have a great time together. Moving to Sydney is one of the best things I've ever done for myself and my career, and I'm excited to see how I continue to grow with MongoDB as my journey progresses.
Why Sales at MongoDB?
As part of MongoDB's Sales organization, you're more than an employee number. Our Sales leadership team is deeply committed to investing in our salespeople and fostering a culture of learning and growth. The BDR to CRO program exemplifies this commitment as we work to build a salesforce that's passionate about their roles in MongoDB's story. Whether you're interested in moving up into corporate, enterprise, or management roles; joining other teams; or relocating, our Sales leaders look forward to helping you achieve the next step in your career.
Interested in pursuing a career in sales at MongoDB? We have several open roles on our teams across the globe and would love for you to transform your career with us!