SDR Series: Moving Across the World to Build an SDR Program in Australia – Meet Ed Liao
Being a Sales Development Rep, or SDR, is often a first step to jump-starting a career in sales. At MongoDB, we have a culture that celebrates differences, fosters growth and enablement, and ensures that we provide our SDRs with the tools and the confidence that they need to grow their careers.
MongoDB's "SDR Series" explores the growth of our SDRs, whom have created unique career paths based on their interests, skills, and passions. We love our SDR reps and know that with our clear development plans for success and promotion, they will all likely be onto the next step in their career in no time.
In this post, you will meet Ed Liao, who started a pilot project at MongoDB that was incredibly successful, and will now be moving from Austin, TX to Sydney, Australia to grow MongoDB's business in ANZ.
Ed Liao, Senior Account Development Representative, Australia & New Zealand, Sydney, Australia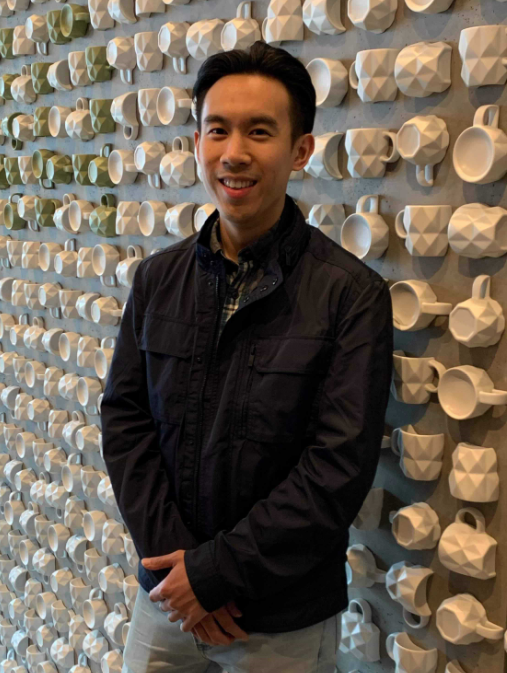 Since I first joined MongoDB, I have grown my sales career exponentially and am relocating to Sydney, Australia soon to further build our SDR program! Before joining MongoDB in October 2017, my previous role was a sales role, but in a completely different industry. Although it was a great stepping stone in my career, I was never passionate about what I was selling and wasn't working in an environment of collaboration and creativity. I joined MongoDB because I saw that I could work with like-minded people with the same passion and enthusiasm. I could also finally sell a product that is fascinating with extremely strong market potential. I knew that MongoDB would give me the opportunity I was seeking in sales, to be able to drive business growth and develop the skills I needed to be successful in the long-term as a rep.
Launching sales development in Australia & New Zealand
My MongoDB career growth has been extraordinary. I started as an SDR working primarily inbound leads and opportunities for the US and LATAM markets. Six months later, I was consistently exceeding my targets and promoted to Senior. As a senior member of the team, I was approached to pilot SDR efforts and become the first dedicated SDR for Australia and New Zealand. Through this incredible opportunity, I was able to build a new sales development model from scratch while continuing to be successful in exceeding metrics and expectations. The opportunity has made a significant impact on my career because I will now be permanently relocating to Sydney to continue to lead the SDR efforts in the region and further build out for APAC.
The market has had a need for a dedicated SDR for some time now. However, because of the time difference, it's difficult for non-dedicated SDRs based in Austin to efficiently drive pipeline generation for the region. Through my promotion, I felt further driven to really do more for the company and myself than just inbound opportunities, and my manager, Gigi, provided me the opportunity to support the ANZ team while still being based in Austin, completely shifting my work hours to match Sydney. I loved that this new role was a completely new territory model for an SDR, and I had the freedom to build this plan myself, of course with Gigi and Andrew Amato's (SDR team lead) help.
The new role was daunting at first because of the uncertainties of success, working off an untested model. However, the coming results after one quarter surpassed everyone's expectations - even mine - through incredible pipeline and revenue generation for MongoDB as a result of my efforts. I finally feel that I am truly a valuable extension of the enterprise team in ANZ, and I can use my own strengths to think outside the box in how I drive strong opportunities and deals for the enterprise reps. Furthermore, my work and territory coverage around our Atlas, database as a service cloud platform, serves as a great stepping stone and long-term development opportunity that can lead directly into my eventual closing role.
Professional growth and development at MongoDB
The development growth I've received from Gigi, Gavin Jones (Regional VP of ANZ) and the ANZ enterprise reps has been incredible. I've learned more in the past 6 months in ANZ than in my entire career. I finally feel that the gap between an SDR and closing role is decreasing, and I can continue to gain the skills and build the confidence necessary to be successful as a rep. Sydney will provide a priceless experience with strong career development that I don't believe I would get as early in my career otherwise. The relocation makes me incredibly excited and motivated to drive business on the ground with the ANZ team and continue to push myself forward in my career.
MongoDB is an extremely fast-growing company, and through the success of my peers and myself, has incredible expectations for the SDR org. The company and its leaders value SDRs in ways I have not experienced elsewhere. SDRs have incredible responsibilities and expectations to drive real value towards the business. Although this can be intimidating, young professionals seeking a career in sales have the opportunity to develop themselves, learn what it takes to be successful in a fast-paced business and drive incredible results. At the end of the day, MongoDB will help accelerate anyone's career in sales.
Interested in pursuing an SDR role at MongoDB? We have several open roles on our SDR teams in Austin and in Dublin, and would love for you to build your career with us!