From Natural Disasters to a Global Pandemic: A sales leader's relocation to MongoDB Sydney
Jeremy Powers received the opportunity of a lifetime when he was asked to relocate to MongoDB's office in Sydney, Australia, to further build out our sales presence in the region. This came years after he succeeded in building a robust global Sales Enablement program in our NYC headquarters. In this interview, Jeremy speaks about the challenges he faced during his move to Sydney (think natural disasters and a global pandemic), as well as his vision for his new team in ANZ.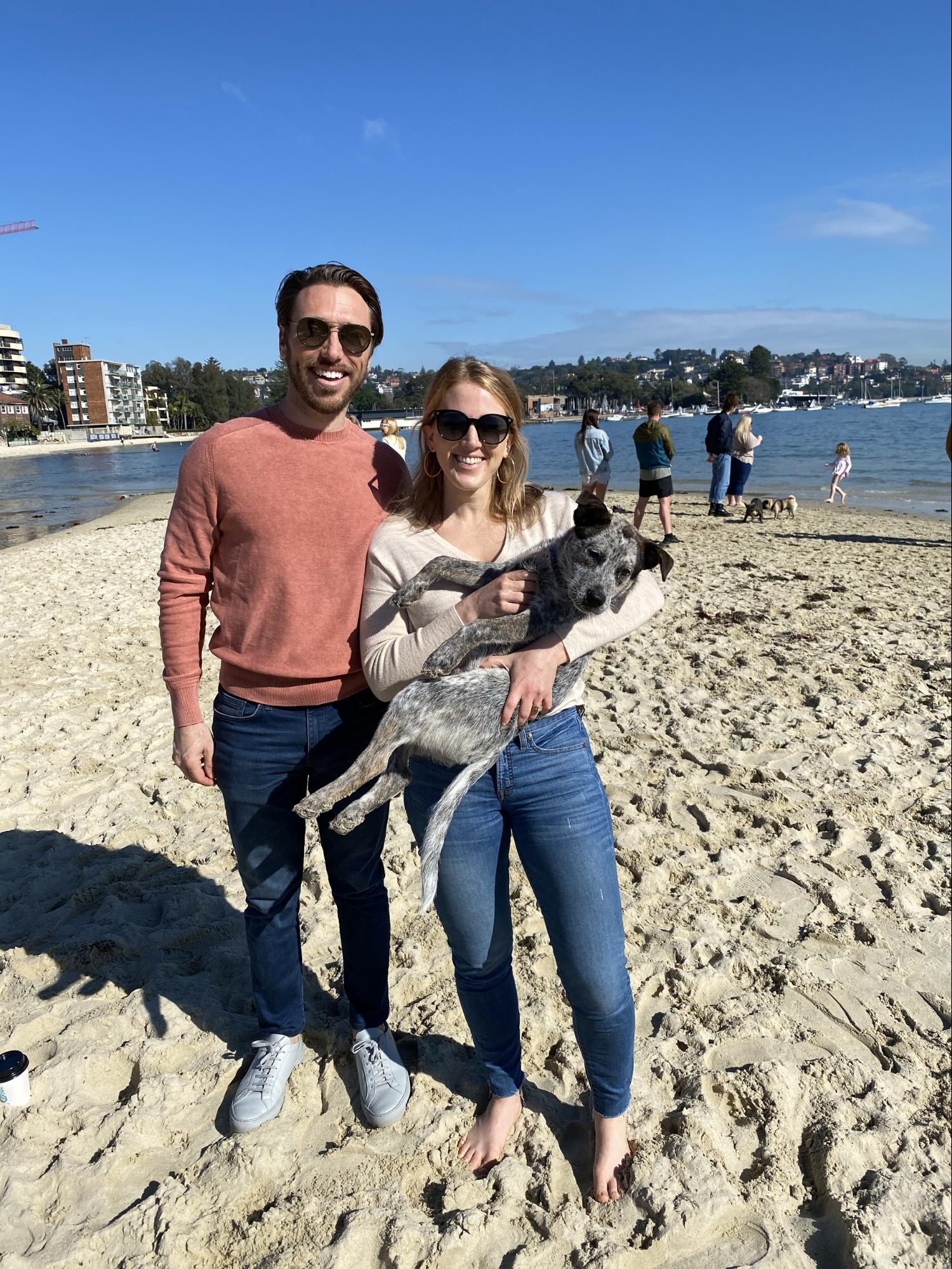 Jess Katz: I'm really excited to hear about your relocation to Sydney. But first, what inspired you to build a career in sales?
Jeremy Powers: I've been lucky to work with some great leaders in my career. An exceptional mentor I worked with early on at Force Management was Dave Davies. Dave told me when I was the ripe age of 23 that his goal was for me to gain his 30+ years of knowledge and experience in less than half the time it took him to acquire the same. Essentially, this meant having a very intentional focus on compressing my timeline for learning and development by exposing myself to as many situations and clients as possible — even before I felt "ready." I've carried this philosophy with me ever since.
Fast forward to 2016, when I joined MongoDB to build out the Sales Enablement program after working with the company in a consulting capacity for several years. The medium-term career play in my mind was always to tackle a sales leadership position, because I had spent my entire career working with sales leaders and had a lot of respect for the challenges of the role and the ability of sales leaders to control their own destinies.
JK: What made you decide to relocate to MongoDB's office in Sydney, Australia?
JP: By the time mid-2019 rolled around, I had a fully functioning Sales Enablement team, as well as a Learning & Development team, and I was ready for the next challenge. I worked with our CEO, Dev Ittycheria, and our CRO, Cedric Pech, on several potential sales leadership options.
We ultimately landed on Australia due to its untapped opportunities and the ability to double down on the adoption of our sales playbook, which was experiencing slow adoption rates in the region. I saw the chance to take over the Australia/New Zealand sales team as an opportunity to compress several experiences into one move: being a first-line sales leader and a second-line sales leader, while also dipping my toe into what it's like to be a country manager by working closely with the ANZ Customer Success, Solutions Architecture, Sales Development, Professional Services, Engineering, and Support teams.
JK: Relocating to Sydney from New York City is a huge move. What was the transition like for you?
JP: Candidly, it's been a really tough beginning. The story starts with my wife and me saying goodbye to one of our favorite places on earth — our apartment in the West Village in downtown Manhattan. Knowing that this chapter was closing in our lives took an emotional toll on us both. But we mustered the courage, packed our 17 suitcases into a van, and headed to JFK airport to make the journey across the globe.
We touched down in Sydney, Australia, just in time for the most devastating natural disaster the country has faced — the catastrophic bushfires. Our first two months here were spent listening to reports telling us not to be outside unless absolutely necessary and living with constant smoke in our house. At one point, there were reports that in terms of lung damage, being outside for 30 minutes was the equivalent of smoking 40 cigarettes. Everything was an apocalyptic haze, and it was truly devastating for Australians who lost their homes and businesses — an ecosystem that will take decades to repair.
As we gained control over the fires and the drought finally ended, we were then welcomed with a flash flood — four feet of rain in 24 hours, plus continued rain for three days, and our house was hit hard. There was so much water that it eventually made its way through the roof and we had to flee to a hotel in the middle of the night to get out of a scary situation. We later came home to mold, water damage, and the fun cultural experience of a house filled with indigenous bugs that also wanted to escape the rains.
Just as we began to see the light at the end of the tunnel — what else could possibly go wrong? — we were met with the global pandemic we are all facing now: COVID-19. So on the personal side of things, it's been challenging to say the least. And these challenges don't even get into the usual hurdles of moving across the globe and trying to navigate an entirely new life!
JK: Moving across the world is stressful during "normal" times, so doing it in the middle of a natural disaster and a global pandemic must be a crazy and challenging thing to experience. How are things right now?
JP: We are finally starting to settle in a bit more in Sydney. The best decision we've made here was rescuing our Australian cattle dog puppy from a local shelter. We now can't get more than three steps out of our door without people stopping us to meet Kenny Powers. I really underestimated the iconic nature of this breed in Australia, and we're thankful to have this connection to the country. He's growing his local Instagram following at the moment — you can find him at @kennytheblueheeler.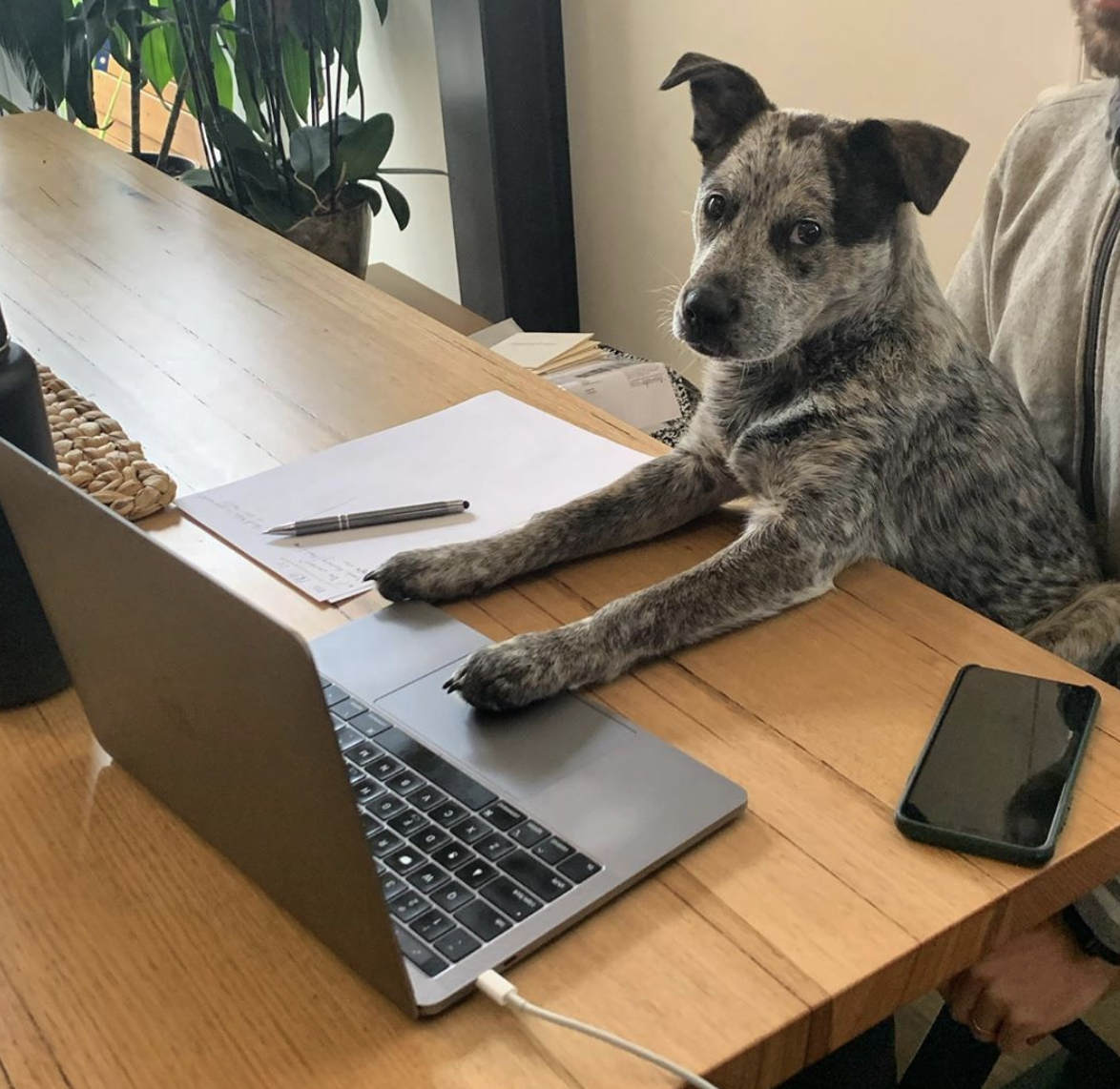 JK: I can't wait to follow him. What was all of this like from a MongoDB perspective?
JP: I definitely gained an appreciation for remote employees in different time zones really quickly. It's a different ball game that requires careful coordination and awareness of others' perspectives and schedules on a deeper level than I've appreciated in the past. Apologies to anyone I worked with previously if I didn't consider this enough.
I also made the painful mistake early on of trying to take on everything by myself. New managers out there who are reading this, especially those in a remote location, don't do it! I learned that the best way for me to help was to listen, ask questions, have empathy, and summarize the issues back up the chain so teams could get the support they needed — but not to jump in and try to fix everything myself.
JK: How has the leadership team at MongoDB supported you during these times?
JP: Once I figured out the time zone challenge and woke up to the fact that I cannot handle every single thing going on in MongoDB Australia on my own, I opened up to our CRO and a few close confidants about some of the challenges I was experiencing.
I received invaluable support from Cedric as my direct manager, as well as from a number of friends I've built up during my time at MongoDB. Cedric held the mirror of reality for me and forced me to recognize why I was overwhelmed: I needed to prioritize my focus and get my operating rhythm sorted. He also helped me see the black-and-white nature of many situations versus the shades of gray in which I was sometimes swirling. Cedric has been a consistent voice that makes sure I'm not working around the clock and that I'm considering my family and staying active and mentally sane — that elusive work/life balance that is especially hard to maintain when moving to a new country in the middle of a global pandemic where you can't leave the house and don't have a lot of friends.
Ironically, most of the struggles I was facing I've known and even helped guide others through for years, but I wasn't able to recognize for myself. Maybe it was the smoke inhalation? These issues sound simple, but they're something I actively have to remind myself of every day.
I have also relied heavily on a broad support system that I'm lucky to have here.
My peer group of sales leaders I can talk with about all the aspects of the job and from whom I can get advice on how to handle really specific situations includes Dan Barrett, James Kirk, Jerome Deloziere, Rich Wham, Gustavo Loewe, the sales leader crew out in California, and many others.
I've also relied on a varied group of people outside of sales who have given me valuable perspectives on specific as well as general situations: the Deal Desk team, Richard Kreuter, Justin Dignelli, Joey Zhang, and the Sales Ops, Recruiting, and Customer Success teams…the list could go on. Suffice it to say there's been a lot of support.
JK: When it comes to your new role, how are you growing the region, and why do you think it's such an important market?
JP: The vision we have for the ANZ region is about writing our story and making our mark within the company. We know this goes hand in hand with enabling our customers to make their mark among their peers. We are laser focused on the growth of the team, adding new customers, adding new skills and experiences, and growing in our careers.
Consistent performance every quarter, always making our commitments, developing the most that we ever have in our careers, getting promoted, earning the best paychecks we've ever made, and seeing both the team and customer base grow — these are the things we talk about as a team.
In some ways, the region reminds me of what I witnessed in New York, London, Southern Europe, and other regions over the last few years. MongoDB, and in particular MongoDB Atlas, are now seen not just as cool technology for startups and complex use cases, but as the data platform of choice for mature companies. The reasons we see this shift in perception are also very familiar and match what we've witnessed in all of our top-performing regions that show impressive and consistent growth.
Every day, companies in ANZ are trying to tackle how they will modernize away from legacy systems. The usual goal of cost savings is as important as ever. Becoming more agile to respond to customers' demands or overcoming competitive pressure from digital-native companies is no longer a nice-to-have: it's a must. And of course, the ability to adhere to, or dare I say lead the pack, regarding open data policies such as open banking is a flat-out foot race. Companies look to accomplish these things all while retaining freedom of choice and avoiding vendor lock-in, especially in the cloud. These are perfect challenges for MongDB and Atlas to solve.
JK: You mention trends and signs you are seeing in the market. Are you seeing any early customer successes as well?
JP: Yes, definitely. We've seen a lot of exciting momentum in the banking industry. One of our customers, Macquarie Bank, selected MongoDB Atlas for its New Payments Platform (NPP). As quoted in a recent Macquarie blog, "We've been using MongoDB Atlas for two years for Macquarie's NPP solution, and to date it's been the easiest part of the solution, it just works." That's music to our ears.
We're also seeing wins within the retail space, in particular at Woolworth's, Australia's largest retailer. Woolies was recently showcased on MongoDB's quarterly earnings call highlighting an application it built with MongoDB Atlas to send real-time e-receipts to customers' mobile devices in response to COVID-19. This went from an idea to a live application across the country in just three weeks.
Additionally, we are seeing a lot of traction with developers across all industries looking to build skills on MongoDB, which lays the groundwork for new, exciting projects. Local registrations for MongoDB University and other local MongoDB workshops have spiked. We are doubling down on training efforts to make sure we help cultivate modern development skills across Australia and New Zealand.
JK: Are you growing your team in Sydney?
JP: I am. I am looking for highly driven, adaptable, and smart individuals with a history of success in software sales. The best candidates will have a track record of generating pipeline and building champions. The ideal fit on the ANZ sales team is someone who plans to use this experience to exponentially grow his or her experience, skills, career, and earnings.