Why It's an Exciting Time to Join MongoDB's Expanding Australian Location
Although MongoDB is headquartered in New York City, our company has offices spanning the Americas, Europe, the Middle East, Africa, and Asia-Pacific. MongoDB is currently made up of more than 2,900 employees, and we are continuing to grow.
One location experiencing expansion is Australia. Established in 2012, our Australian team is spread across our offices in Sydney and Melbourne, or remote throughout the country. In this spotlight, team members share what life is like at MongoDB in Australia and why it's an exciting time to join.
An overview of MongoDB Australia
The teams based in Australia currently include Storage Engines, MongoDB Charts, Technical Services, Professional Services, Solutions Architecture, Human Resources, Marketing, Sales, MongoDB Labs, Customer Success, Developer Relations, and more. We'll continue to build out new teams as MongoDB grows, and the opportunities in Australia will grow along with it.
Katie Mapstone, Principal Recruiter, Sydney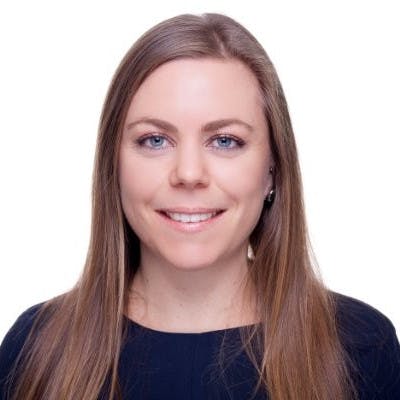 "Our teams in Australia are still small enough that employees can see the direct impact and contribution of their work. At the same time, we're big enough that there are clear paths for professional growth and development, whether within your team or into others."
"You're not just a cog in the wheel here, and you have a lot of autonomy and opportunity to take initiative in your role. This is a good atmosphere for those who like the freedom to create because you also have the global support of an established company. It's a great opportunity to work at an innovative organisation where what you do really matters."
Despite MongoDB's size, the Australian team gets the best of both worlds: a tight-knit, small-company vibe with the benefits, resources, and support of a larger, more evolved organisation. Some benefits for our Australian team members include:
Above-standard 25 days of annual leave.
More than 20 weeks of company-sponsored, fully paid parental leave, family planning benefits, and parental counselling support.
Generous contribution toward company health insurance plan, ranging between $3,000 (single) and $7,600 (family) per year, depending on the level of coverage chosen.
Income protection, life cover, and total permanent disability insurance.
A generous equity and employee stock purchase program.
Ongoing local and global company initiatives to support physical and mental well-being, including mental health resources, a free subscription to Headspace, gym benefits, and an employee-assistance program.
Free lunches two days a week (when the team is in the office).
Joey Zhang, Director of Employee Experience for APAC, India, and New Markets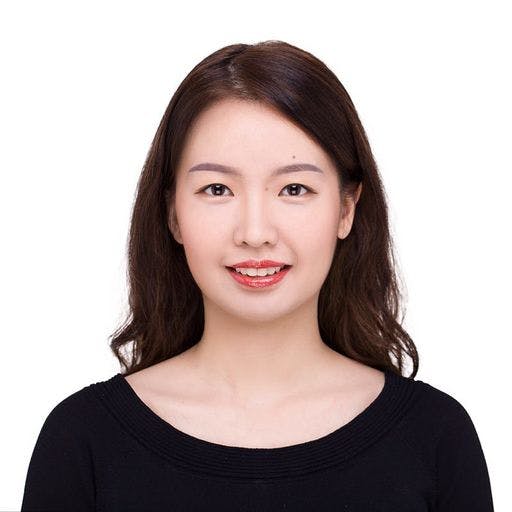 "At MongoDB, our goal is to create opportunities that enable employees to learn, develop, and fulfill their potential. We encourage everyone to follow their career interests and fully support transitions across teams and functions. We invest in our people for the long term through truly awesome technical and professional learning and development opportunities, including internal online learning, external coaching, workshops and accreditations, and more. Employees will openly share knowledge and experience, both work and personal, with others who may be seeking guidance or support."
"Diversity and inclusion also play a big role. People feel safe and encouraged to share their opinion, and they consider everyone else's needs and feelings when an event is to be hosted or a decision is to be made. The sense of belonging, pride, and close-knit feeling here is significant."
The Sydney office and team culture
Our largest office in Australia is in the heart of Sydney's Chinatown, a short walk from Central and Town Hall train stations. As vibrant as the city around it, our office is just minutes from the Darling Harbour and the new Darling Quarter and Darling Square, offering a spoil of some of the best restaurants in town. For the sports-minded, there are gyms, yoga studios, and an aquatic centre within walking distance.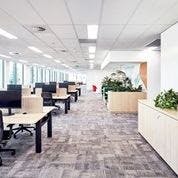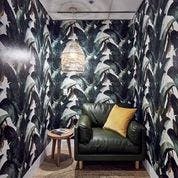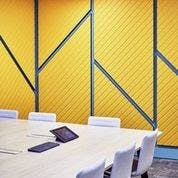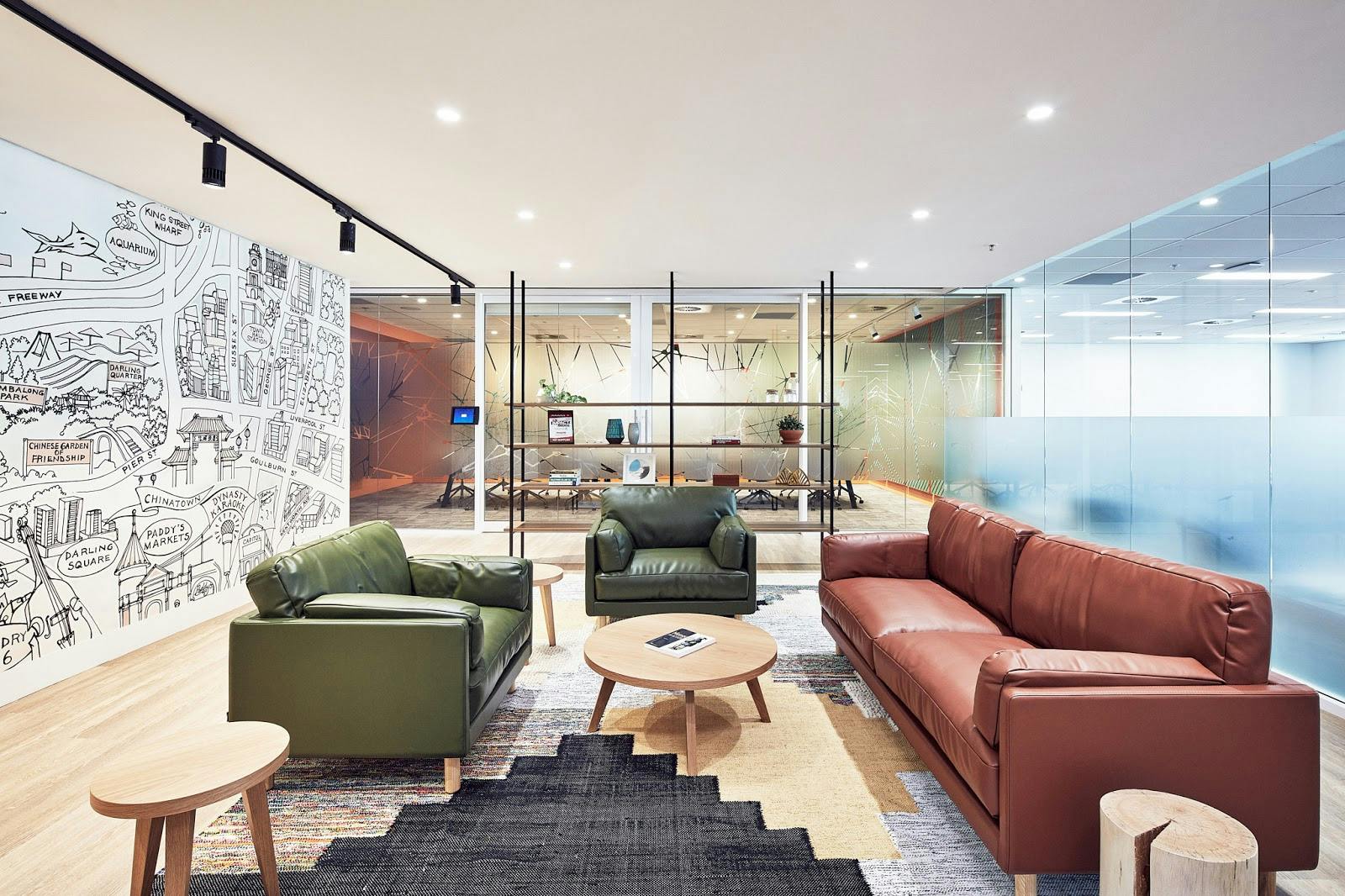 When the team was working in-office, the Workplace team organised monthly and annual events, such as wellness seminars and cultural celebrations. We also had activities such as paint nights, ping-pong tournaments, a running group, and themed parties.
The pandemic posed an interesting challenge, with the majority of our employees working remotely. The team has adapted some in-office activities to ensure everyone feels connected, though, including remote lunches, trivia nights, virtual team activity challenges, workshops, cook-alongs, and more.
Thomas Rueckstiess, Staff Engineer for MongoDB Labs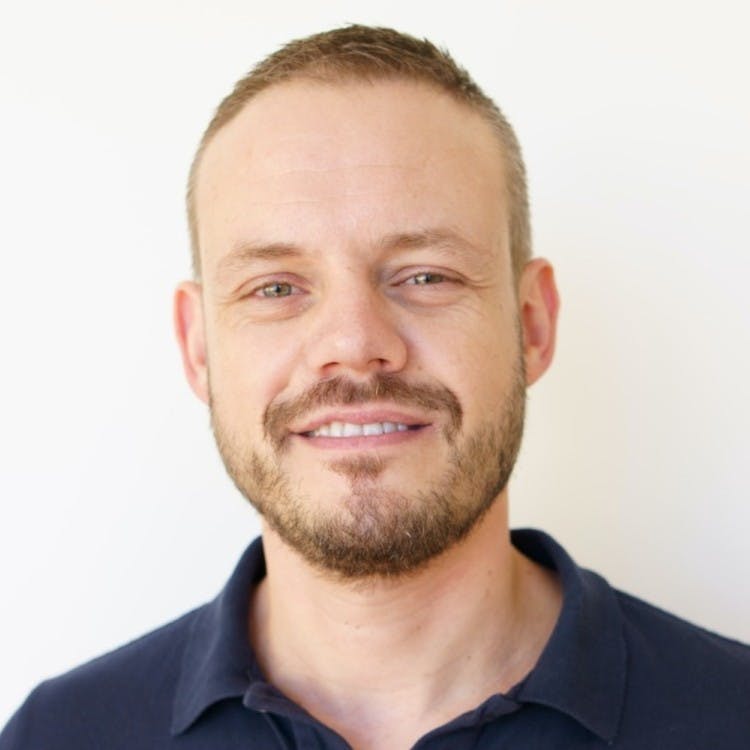 "I've worked at MongoDB for almost nine years, and I've been provided with interesting challenges and career opportunities. I started in Support, then went on a six-month secondment to the New York headquarters as Program Manager, and finally returned to Sydney to start the Compass team and later the Charts team. Recently, I moved from a Lead to a Staff Engineer role and joined our research division, MongoDB Labs. The internal mobility available to employees is fantastic."
"One thing that makes working at MongoDB in Australia special is the team culture. I felt welcomed from day one, back in 2012 when we had only five employees in Australia. I'm glad to say we've been able to maintain the friendly, welcoming experience even while growing close to 100 employees in the Sydney office alone. Many of us have become close friends over the years. Before COVID-19, we regularly had barbecues or dinners together, played board games after work, or went for a run in the morning. The pandemic made seeing one another in person difficult, but the social connections remained. Now we play games online, have virtual drinks on Friday afternoons, and informally chat over Zoom and Slack throughout the day. The team here is extremely supportive and inclusive, and we're always looking for ways to share knowledge and help one another."
Stephen Steneker, Director of Community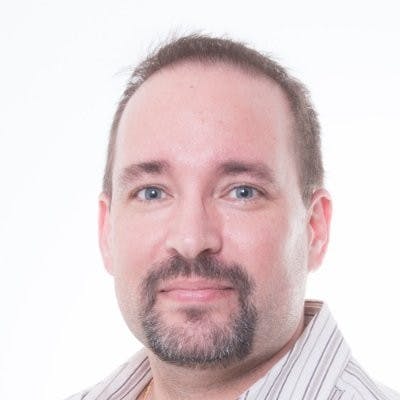 "I've personally had great opportunities at MongoDB, and I really enjoy working with my colleagues. My first seven years were in the Technical Services organisation, and my responsibilities grew to a global scope while remaining based in Australia. I moved into a role in Developer Relations in September 2019, and two of my team members joined me — we've worked together for more than five years now."
"I recently took on an expanded role as Director of Community, leading our global DevRel community team, which includes engineering, triage, and community programs such as Champions and User Groups. I find the leadership support, alignment, and trust in our global team inspiring and highly motivational."
"The company growth has been tremendous, but I think we have done well scaling one of the harder aspects: company culture. Our six company values are top of mind and given consideration in how we recognize employees and collaborate."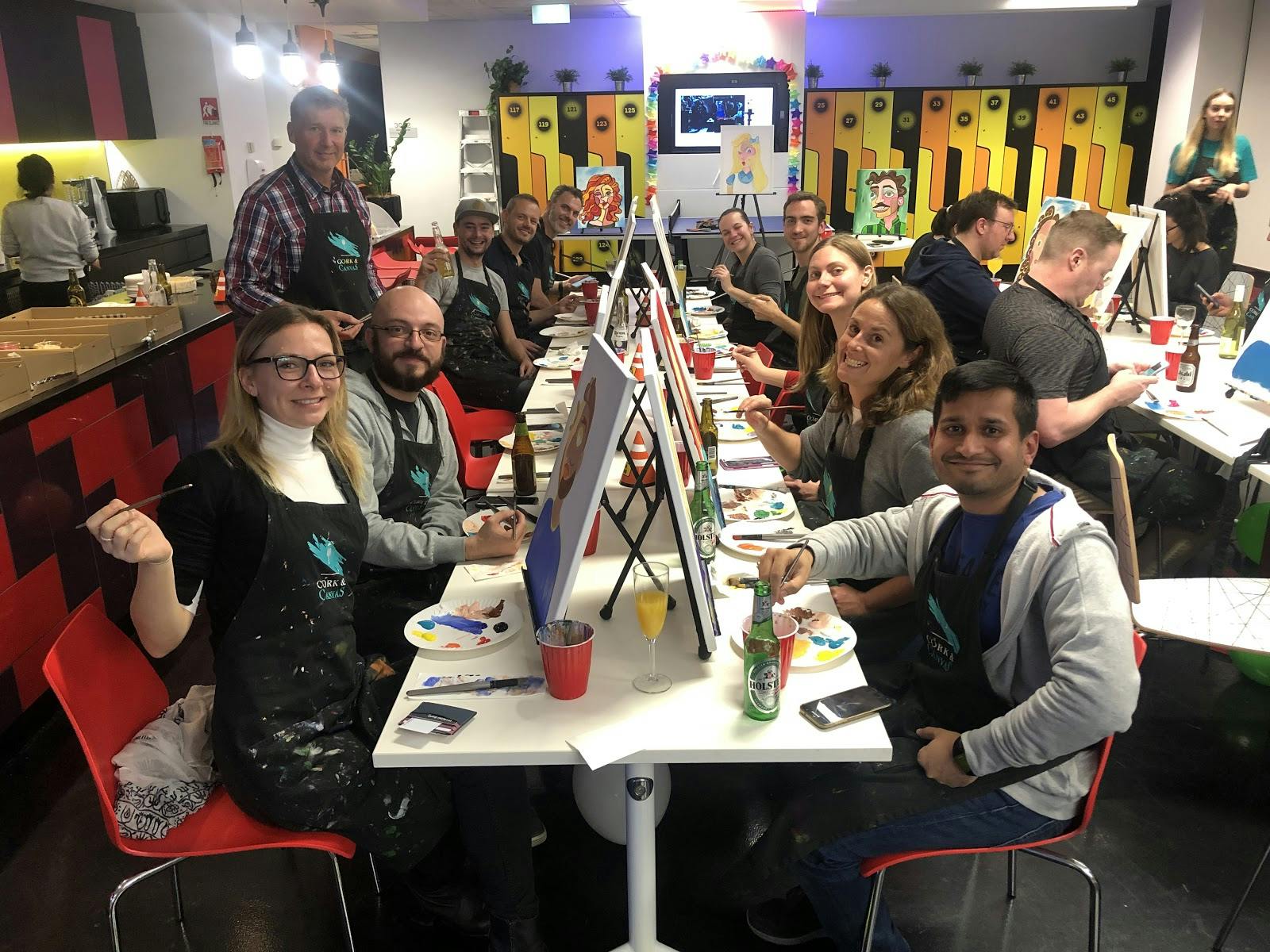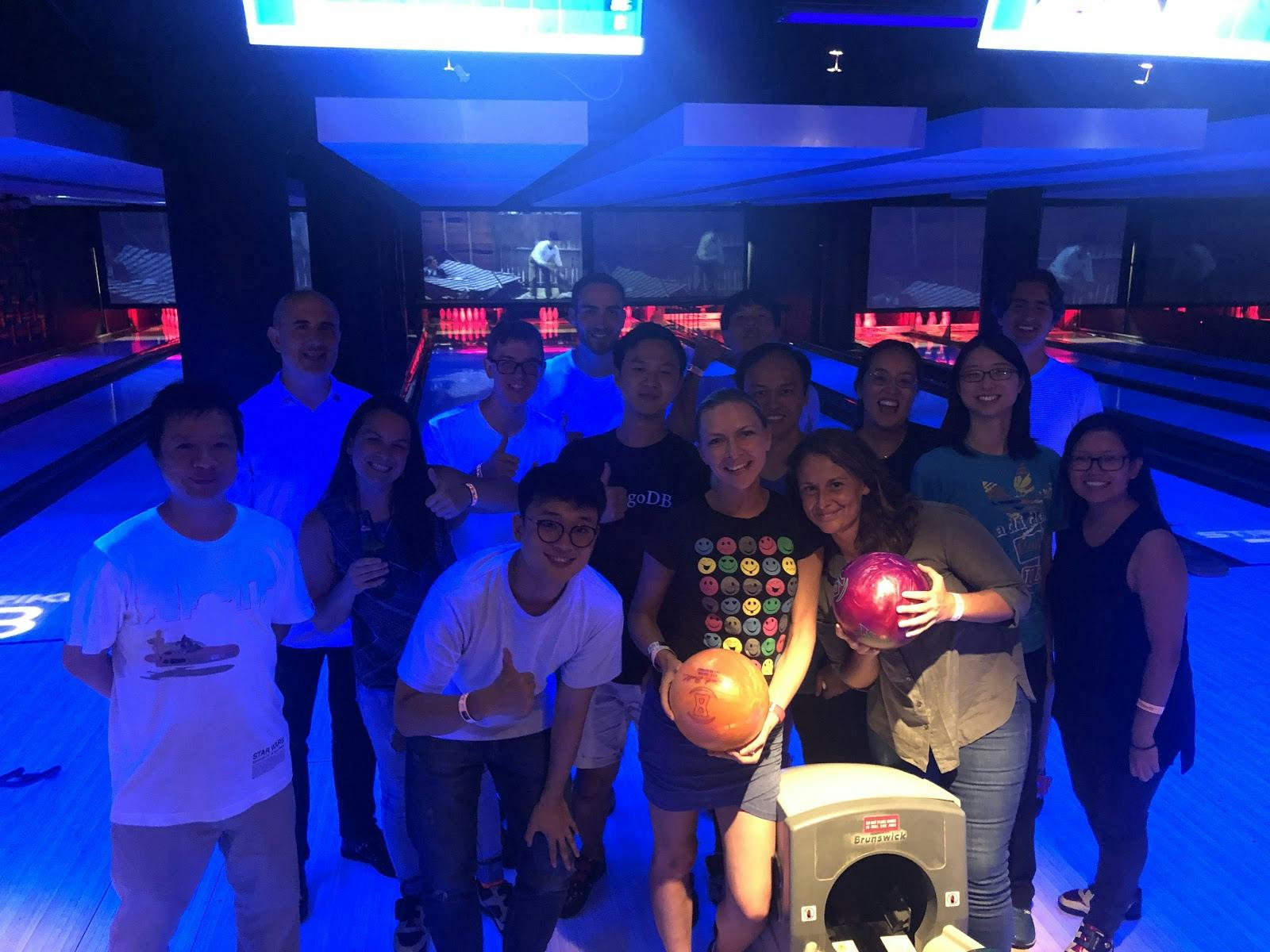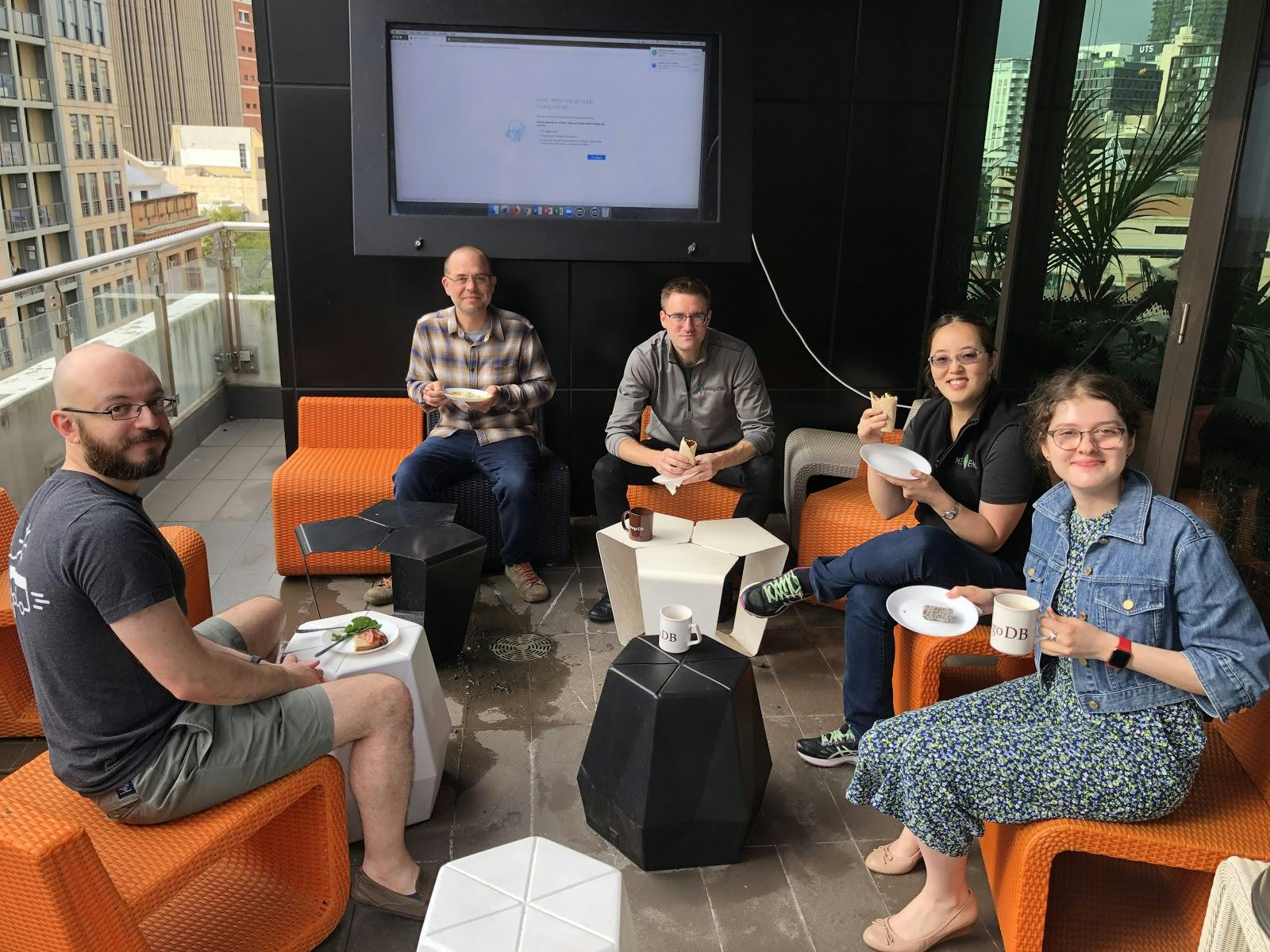 Our Australian team gathers for in-person events prior to COVID-19.
Meet some of our Australian teams
Core development teams: MongoDB Charts and Storage Engines
Alex Gorrod, Director of Engineering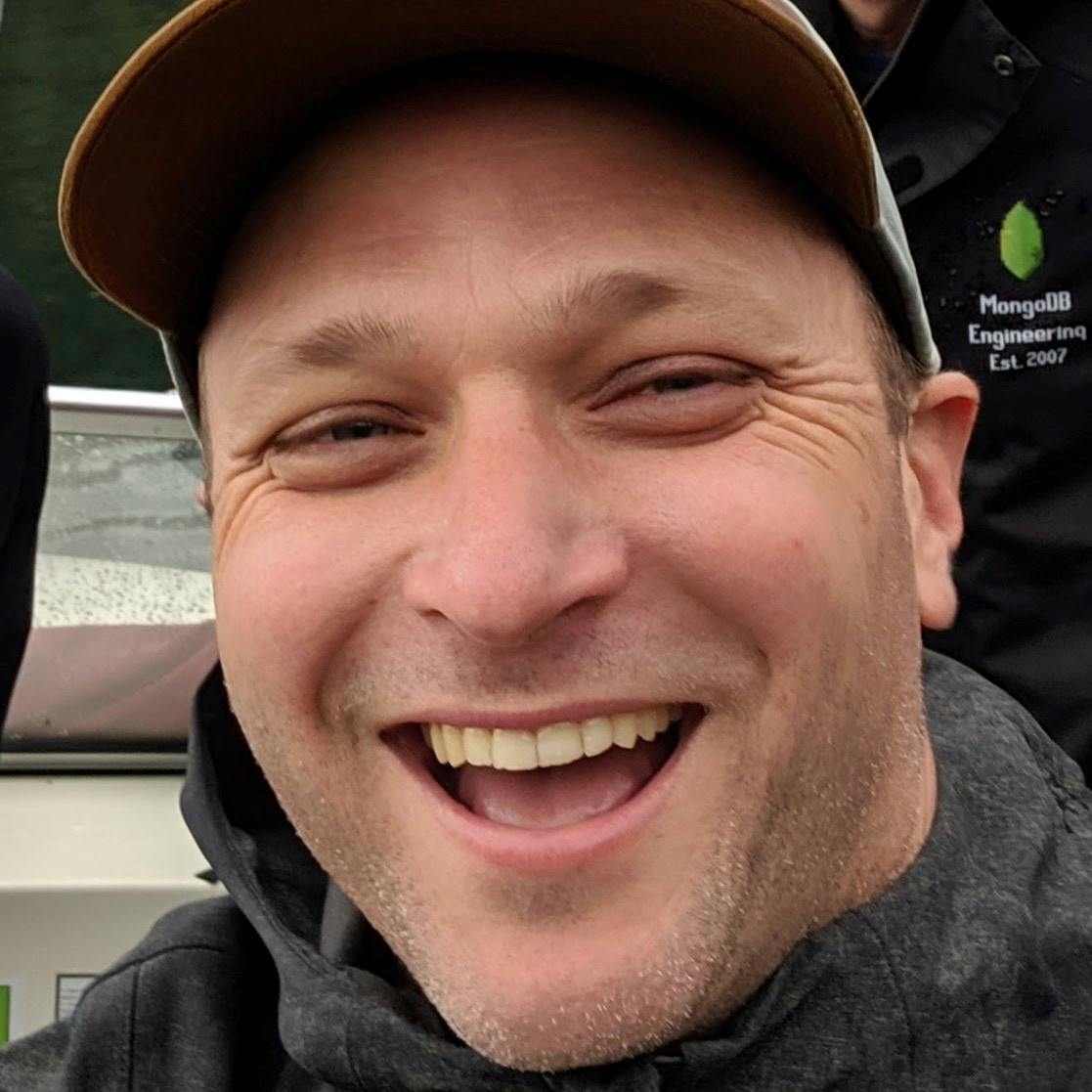 "The original Storage Engines team joined by way of WiredTiger, MongoDB's first acquisition in December 2014. At the time, I was working at WiredTiger as a software engineer. We had been developing an eponymous open source storage engine for several years, which provided high performance and scalability on modern hardware. At the time of acquisition, we were working on an integration with MongoDB's new pluggable storage API, which would add distributed database architecture (networking, replication, sharding) that was complementary to WiredTiger's single-server storage engine. This powerful combination would become key to the future of the core MongoDB server. The WiredTiger storage engine debuted as an alternative configuration option in MongoDB 3.0, and became the default storage engine for new deployments in MongoDB 3.2."
"Half the original WiredTiger development team was based in Sydney and integrated into the local office, which helped establish the Australian contribution to MongoDB's global Engineering organisation, including ongoing innovative research and development. More than six years later, all the local team members who joined are still working at MongoDB. The team has collaborated with our global Engineering team to plan and deliver innovative new features such as distributed multidocument ACID transactions, which is a multiyear engineering effort."
Tom Hollander, Lead Product Manager for Charts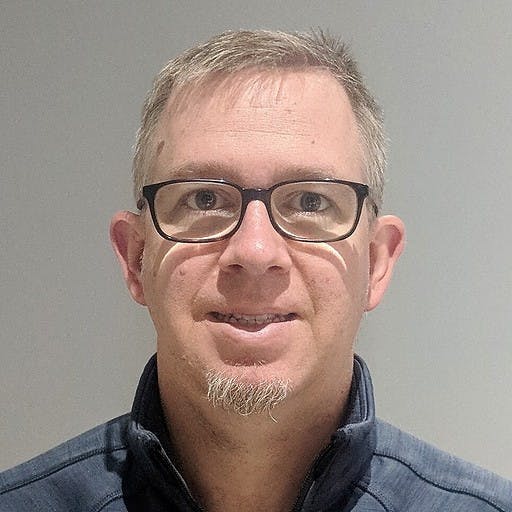 "MongoDB Charts is one of the pillars of the MongoDB Cloud platform, allowing users to quickly create charts, graphs, and tables from any data stored in a MongoDB Atlas database. The Charts product began its life in 2017, when it was incubated as an extension to another MongoDB product called Compass. At the time, the Compass team was split over three continents, and when the decision was made to spin off Charts as a new product it was clear there would be benefits to choosing a primary geography for each team."
"Sydney was chosen as the new home for Charts, and the team has since grown tremendously. Software development is a team sport, and having all key roles represented in Australia makes it easy to collaborate and build a strong team culture. We still frequently work with teams in other geographies, but our relative isolation is often a major plus that allows us to get stuff done without too many distractions. I feel very lucky to work for a global software company delivering one of its core products, all from the comfort of Australia."
Sales team
Francesca Ruygrok, Strategic Account Manager, Australia/New Zealand
"When I started at MongoDB, I was looking after 10 accounts. As our customers have grown their usage and we have expanded our team, I have been offered the opportunity to focus on two strategic accounts. MongoDB has such a strong reputation in the market, not just for our product suite, but also our leadership and go-to-market strategy. The education, coaching, and playbook you receive here will change your career for the rest of your life. Our product delivers tangible value to our clients. To work for a sales team and with customers where there is constant success is such a positive working environment to be in."
Ed Liao, Corporate Account Executive, Australia/New Zealand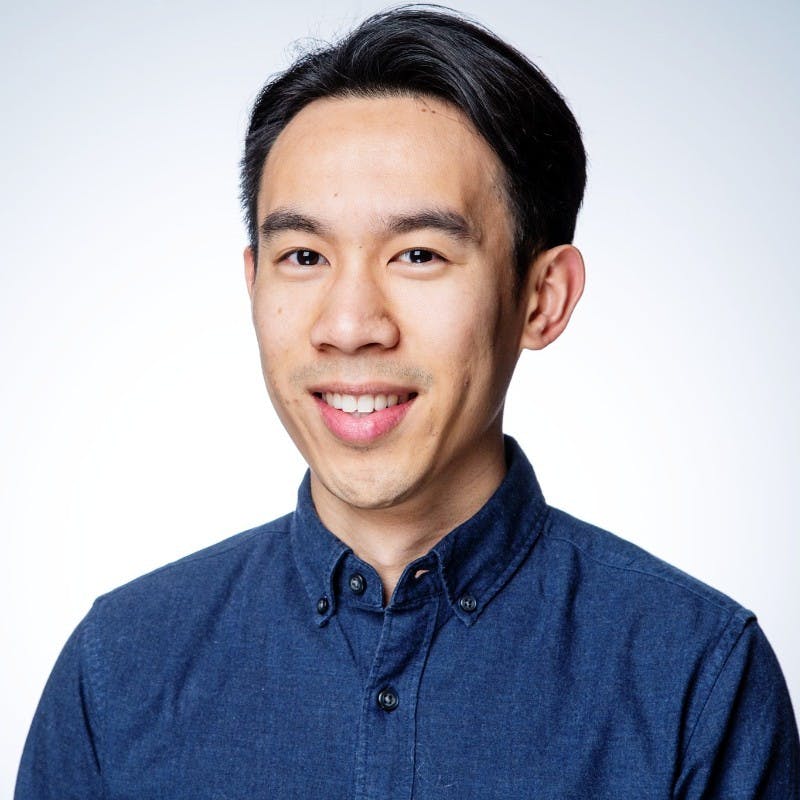 "My MongoDB career growth has been extraordinary. I started as a Sales Development Representative supporting the U.S. and Latin America markets. After my promotion to senior, I was approached to pilot new efforts and became the first dedicated SDR for the Australia/New Zealand region. Through this incredible opportunity, I built a new sales development model from scratch and permanently relocated from Austin, Texas, to Sydney. I then began running midmarket deals, and, after much success, I was promoted to be the first Corporate Account Executive in the region. There are more than enough career growth opportunities here, and, from a sales perspective, ANZ is a largely untapped market for modern database technology."
"What really keeps me at MongoDB is our team culture and focus on learning and development. Our sales leader and Regional VP, Jeremy Powers, wants all of us to succeed, even if it means failing a few times before we start to see results so we can truly learn and improve ourselves. The team camaraderie is also tangible — even if I do well with my numbers, I won't feel successful if the whole team isn't. MongoDB will give you the responsibility and trust to own what you do and allow you to grow your career at a highly accelerated pace. It's truly an amazing time for someone to join our sales team here in ANZ."
Customer Success team
Leanna Lewis, Senior Customer Success Manager, APAC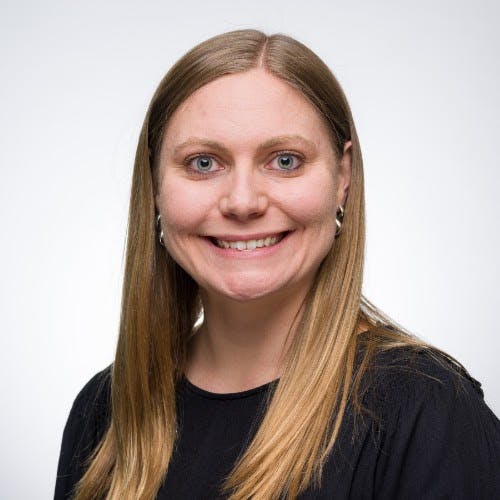 "When I joined MongoDB in 2019, the Customer Success program was already well-established, but it turns out we were just getting started. Since I joined as the first Customer Success Manager outside of North America and Dublin, CS has quadrupled in size globally, and now there are multiple streams of CS ensuring our customers get the most out of MongoDB, whether they are entrepreneurial startups or a global enterprise. I love how my team strategically partners with customers and has the freedom to be flexible and creative in their approach to ensure each customer gets what they need to be successful."
"The true joy in my role is knowing I play a key part in customers' ongoing growth and success. We get to solve real business problems and will continue to do so as MongoDB quickly evolves to meet our customers' needs. I deliberately changed my career path from sales because I was motivated by knowing I could have a direct impact on helping customers grow. MongoDB is changing the face of the database industry, and our company culture and the incredible amount MongoDB invests in our employees in terms of training and benefits is the best I have experienced — but my colleagues are what really makes MongoDB an amazing place to work."
Technical Services team
André de Frere, VP of Technical Services, APAC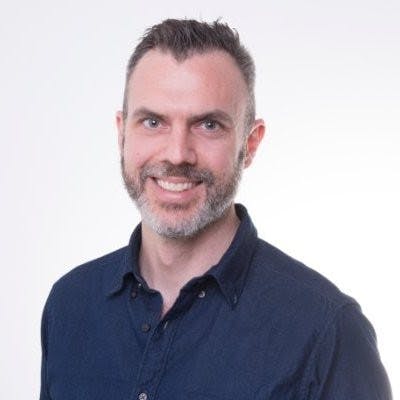 "The Technical Services team uses a follow-the-sun process to ensure our customers are always supported, no matter the time of day. It makes sense for Australia — and the counterpart offices in APAC — to be part of the unbroken chain of support we offer our customers. Because of time zones and geography, our daytime means we are able to work through the hours that would otherwise be very difficult for our international customers. That means we have a big impact, especially when our customers need help outside their usual office hours, which usually means help on the most urgent issues. I think the main thing about the work itself is the challenge and reward. It's truly unlike any support organisation I've worked in or interacted with, and we get regular positive feedback from our customers telling us so. The team is motivated to solve interesting problems, and we work on a fast-moving technology stack with some of the world's biggest companies. There is a lot of opportunity for our team, both in growing more technical and developing our leadership."
"MongoDB has offered me huge career opportunities. I went from Technical Services Engineer (TSE) to Senior TSE to Team Lead to Director, and now I'm an Area Vice President. The number one reason I stay, however, is the opportunity I've been given to work with some truly great people. We've built an exceptional team at MongoDB, and it has been so amazing to see how we've grown in Australia over the past nine years. The thing I feel most fortunate for is seeing all the people who I've worked with grow within MongoDB, both inside and outside Technical Services."
Interested in pursuing a career at MongoDB in Australia? We have several open roles on our team and would love for you to transform your career with us!