MongoDB is Used by NOW TV to Help Provide Scale and a Seamless User Experience
The Online Streaming Service's Modern Architecture Helps Speed Up Innovation and Deliver New Services Quickly
The Online Streaming Service's Modern Architecture Helps Speed Up Innovation and Deliver New Services Quickly
LONDON — May 4, 2016 – MongoDB, the database for giant ideas, today announced that NOW TV uses MongoDB to scale its service, accelerate time to market and help provide a seamless user experience.
Online TV streaming service, NOW TV, attracts significant traffic spikes during its most popular programmes, such as the English Premier League or new episodes of Game of Thrones. To keep pace with demand, NOW TV has architected its systems around highly scalable and agile technology, including the non-relational database MongoDB.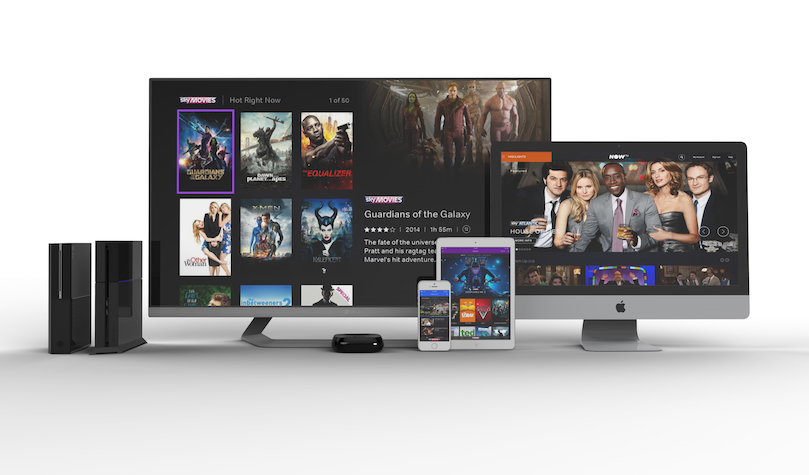 MongoDB's flexible data model and rich query language enables NOW TV to increase the speed new features are developed.
"The user experience is everything for us and we work hard to continue to improve it with every new feature. With MongoDB we can confidently handle large spikes in traffic during our most popular shows such as Game of Thrones or The Walking Dead," said Tom Maule, Solution Architect at NOW TV.
"Time is an important and expensive resource at NOW TV. MongoDB has been able to help increase the speed and quality of our development cycles. Allowing us to focus on creating high value services."
NOW TV lets users watch the latest movies, TV shows and live sport on more than 60 devices. The development team at NOW TV chose to build with MongoDB because of the database's cross-region geographic resilience, scalability and flexibility. This enabled NOW TV to onboard new customers quickly and provide a platform that could easily scale as viewing numbers increased within the UK.
MongoDB also delivers consistently low latency to ensure users get a high quality viewing regardless of the traffic volume.
Joe Morrissey, EMEA Vice President at MongoDB, said, "When you watch a great moment of TV, someone somewhere has moved a mountain of data to make it happen. Modern viewing habits mean access to the TV you love has to be simple, convenient and reliable. NOW TV has demonstrated that the best way to deliver that quality and simplicity is to build the service on MongoDB."
NOW TV uses MongoDB Enterprise Advanced, a package of advanced software, security, certifications and support which is designed for mission critical applications. The operations team uses Cloud Manager to deploy, monitor, back up and scale MongoDB.
About MongoDB By offering the best of traditional databases as well as the flexibility, scale and performance today's applications require, we let innovators deploy applications as big as they can possibly dream. From startups to enterprises, for the modern and the mission-critical, MongoDB is the database for giant ideas. For more information, visit www.mongodb.com.
About NOW TV NOW TV lets you watch the latest movies, TV shows and live sport online. There's no contract, so you can dip in and out whenever you like. You can watch anytime, anywhere on the web with a Mac or PC, or on over 60 devices with the app, like your tablet, mobile and more.
Sign up and start watching instantly, with a Sky Movies Month, Entertainment Month or Sports Day, Week or Month Passes. Add more passes at any time however you can only have one Sky Sports Pass on your account at any one time.
You can also watch any NOW TV Pass on your TV (via HDMI) with the NOW TV Box (£14.99).Our clever box turns your TV into a smart TV and also gives you catch up TV from BBC iPlayer, All 4 and more. Plus awesome apps, like YouTube, Facebook and Spotify (separate subscription required).
Entertainment Month Pass (£6.99 per month) –access to over 250 Box Sets and 13 channels not on Freeview, Sky 1, Sky Atlantic, Sky Living, Sky Arts, Discovery, MTV, Comedy Central, GOLD, Disney, FOX, Nickelodeon and Nick. Jnr, plus ITV Encore. Watch the latest TV shows live, on demand and on catch up. Plus a 14 day free trial for new customers.
Sky Movies Month Pass (£9.99 per month) - access to over 1,000 movies on demand, including up to four new Sky Movies premieres each week. Plus a 14 day free trial for new customers.
Sky Sports Day Pass (£6.99), Week Pass (£10.99) or Month Pass (£31.99 per month) – A day, week or month's access to the biggest live matches and events on all 7 Sky Sports channels. Catch exclusive action from the Barclays Premier League, Sky Bet Football League, International Cricket, and World Darts Championship and loads more.
NOW TV Boxes connects via HDMI (cable supplied) and Month Passes renew automatically unless cancelled. Customers can stop renewal at any time and a NOW TV pass and account required to activate a box, 18+.