Turning Data Points Into Actionable Insights: Meet May Hoque
Imagine the interesting insights you could glean from combining multiple data sources with one tool that helps you easily analyze data over time. May Hoque is a senior software engineer on MongoDB's Atlas Data Federation team where he helps create a distributed, federated query engine that can query across data stored in multiple sources.
Keep reading to find out more about his experience joining MongoDB as an intern and new grad, then continuing to grow his career here over the last four and a half years.
Jackie Denner: Thanks for sharing more about your experience today, May! To start, will you give an overview on your software engineering background and how you started working with MongoDB?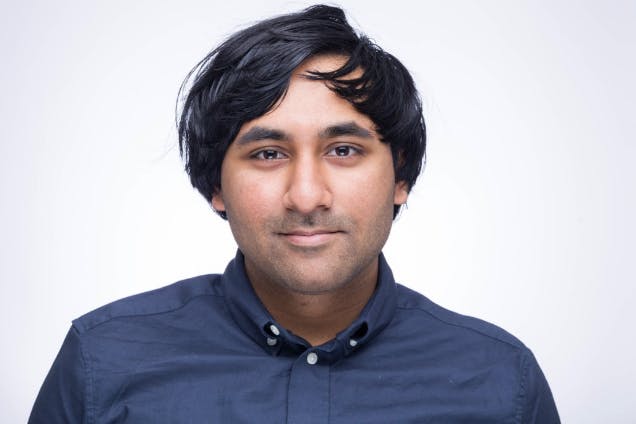 May Hoque: I began exploring computer science in a high school class. The class was rudimentary but I had fun learning how to build programs. I chose computer science as my university major because it felt like a career I could grow with that both piqued my interest and offered long-term stability. I am currently a senior software engineer on MongoDB's Atlas Data Federation team.
I first joined MongoDB in 2017 as an intern, then returned after graduation to participate in the New Grad Program in 2018 which gave me an opportunity to rotate working between three different teams at MongoDB over our first six months. I originally joined the BI connector team, but then switched to the Atlas Data Federation team.
JD: Tell me more about the Atlas Data Federation product.
MH: Atlas Data Federation is a distributed, federated query engine at its core. This core enables users to query multiple data sources with a single query, from a single interface. Other MongoDB products, including Atlas Online Archive and Atlas Data Lake, use this core as a building block for their own functionality. The Atlas Data Lake product, for example, orders and organizes data to optimize for super fast queries even as the user's data sources grow in volume. The ability to perform complex queries, even across multiple data sources unlocks valuable benefits for a variety of use cases, for example maintaining the ability to easily query less frequently used data even after archiving it from pre-existing database clusters to less expensive locations.
JD: What makes Atlas Data Federation unique?
MH: We're more than just a search function — we can also store your data and organize it in a way that makes it really fast to actually answer those questions. Its integration with Atlas and the larger MongoDB ecosystem widens the scope of the value users can get from their databases. It's convenient and operationally simple to have all of your solutions to different challenges in the same place. MongoDB Atlas Data Lake allows developers to easily store and analyze large amounts of data in a cost-effective and scalable manner without having to worry about the underlying infrastructure.
JD: Talk me through some example use cases your team supports.
MH: The real value in large data sets lies in understanding the trends and relationships between the data points. There are endless possibilities of how organizations can use Atlas Data Federation to draw insights to motivate strategic business decisions, from answering questions about specific events, to aggregating insights across a group of data points. Atlas Data Lake stores and organizes your data in a way that makes it really fast to answer questions related to your collection of data.
Teams across an organization can benefit from more insight into data learnings. A marketing team may want to know what percentage of their users have spent more than a specific amount on a single item, including supporting data like what the item was and when they purchased it. An investor may want to know how much profit an organization made over a specific time period. A product team may want to look at historical sales data from past product launches. Users can answer all of these questions and more with a query on Atlas Data Federation.
JD: What projects are you currently working on?
MH: I am contributing to a bigger MongoDB initiative to add more sources of data. Adding this support to Atlas Data Federation and Data Lake will make our service available to new clients who want to use the product, but currently can't. I'm also working on a high level systems design challenge to rearchitect our systems to scale and improve our service for our customers.
JD: Let's talk about what it's like to work at MongoDB. What makes the team and product exciting to work on?
MH: The Atlas Data Federation team is primarily focused on problems relating to complex distributed systems and database engineering . These challenges aren't often easy to work on, but the careful and rigorous thinking needed to solve them is exciting and rewarding. Plus, the solution to the data lake problem is in demand, and the projects we work on are relevant to the industry.
JD: What is the overall engineering culture like at MongoDB? What opportunities have inspired you to grow here?
MH: My experience on the team has contributed to my growth as an engineer. I've noticed a strong culture of learning, mentorship and diversity both on the Atlas Data Federation team and the company at large. I appreciate that our team has a wide spectrum of experience levels, from new grads to engineers with decades of experience. The team is collaborative and takes pride in supporting each other. Whether I work on a project independently or with a group of engineers, I'm never working solo. I always have the support of the team and people to bounce ideas off of throughout a project, which creates opportunity for growth.
JD: Why should someone join the Atlas Data Federation team?
MH: If you're someone who really likes technical challenges or you just want to solve really cool problems, we have no shortage of them to work on. If you're focused on growth, we have opportunities for all levels of experience. It is possible to grow from an intern to a manager on our team because of the mentorship and breadth of projects available to work on, which I've seen happen for some of my colleagues. Our team environment is built on empathy and collaboration.
JD: What stands out to you about your overall experience working at MongoDB compared to your past experiences?
MH: After a few years on the team, I'm still consistently growing my skill set and working on interesting, fun projects – two primary reasons I continue to work at MongoDB. The problems the Atlas Data Federation team works on provide me useful experience that I can apply to future projects and challenges. If you're looking to collaborate with forward-thinking teams and interesting use cases, MongoDB is one of the best tech companies to work for.
Interested in transforming your career at MongoDB? View open roles on our teams across the globe.