The MongoDB Summer '17 Intern Series: From the Valley to NYC
The summer months are an extraordinary time for our NYC headquarters, and not because of the immense heat that infiltrates the surrounding Times Square. Each summer we are joined by college students from all over the country and the world, who have chosen MongoDB as their place to learn.
Allison Chang is a rising senior at Princeton University and a Bay Area local. She joins us this year as one of our 57 #MongoDBSummer17 interns, making the leap cross-country to spend 12 weeks between her junior and senior year with the MongoDB Replication Team at our NYC headquarters.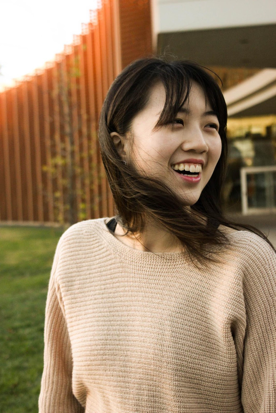 Pictured: Allison Chang
Andrea Dooley: First and foremost, why NYC? I'm sure there were a ton of opportunities close to home in the Bay Area.
Allison Chang: There were, but I grew up in California and wanted to experience something different.
AD: So then what attracted you to MongoDB?
AC: I've know about MongoDB since high school – the t-shirts are everywhere in the Valley, so when the campus team reached out, I had a level of familiarity. I also spoke with a friend from Princeton who had interned last year. She had a great experience and really liked how everyone was friendly and helpful.
AD: What ultimately made you want to intern at MongoDB this summer?
AC: I liked that MongoDB was a mid-size private company. I felt that I would be able to interact with people at all levels of the company, which held true. My previous internship was at a much larger company and I felt very disconnected. Here I not only have my mentor, but I am also well acquainted with my technical lead and the Director of Distributed Systems because we all sit in the same row. They're available to answer any questions, and it gives me assurance that what I'm doing is important and the work is meaningful.
AD: You're on the Replication Team which falls under Distributed Systems. What have you been able to work on so far?
AC: I'm currently working on changing the rollback algorithm for non-WiredTiger storage systems. Right now MongoDB has two major storage engines with different requirements and two different rollback algorithms. Depending on the feature there will be a different algorithm, so I'm working on making the 3.4 algorithm the same for 3.6.
AD: How were you first introduced to computer science? Do you remember your first encounter?
AC: It was a long time ago. I had very early exposure to general computer science and engineering because the middle school I went to offered a half-year robotics class. I remember working with programmable Legos and building robots by leveraging software. I also learned basic HTML and was required to build a website to complete the class.
AD: That's a really unique program. Since you had such early exposure, have you faced any challenges during your internship?
AC: Adapting to New York and working at MongoDB has been interesting, but mostly it's been learning how to structure code to be user friendly for people who will use it down the line. In school it's been more learning code for the course or for myself. Since MongoDB is open-source, and all the server code is public, there are more things to consider about the way in which someone else may use it.
AD: So, what has your overall experience been like? Maybe your favorite intern event or favorite part of the office, or favorite thing about MongoDB?
AC: The Speaker Series was really great. A panel of employees across all departments discuss their roles and teams and how they affect the company. From C-level execs, board members, new grads, and others, we get to see different perspectives on MongoDB.
In terms of favorite part of the office, that would be the cold brew coffee machine. It's a daily habit of mine to wake up and grab coffee somewhere. But here I get to wake up, come to the office, grab a cold brew and start my day.
I also really like how everyone here is very approachable. I've shifted from originally only asking my mentor questions to now asking other people on other teams. I've gotten a lot more comfortable acting as a liaison and there's more self direction on my project as well. It's gone through some changes since I started it, and I have a lot of freedom to think about how I want to solve things.
AD: It seems like you've had a wonderful experience so far and that's great to hear. What would you say to someone who might be interested in applying for an internship at MongoDB?
AC: It's made very clear on day one that what you're going to work on as an intern is important, and the coolest thing is that because MongoDB is open-source you can actually check. I have a friend who was an intern a few years ago and was able to work on the UI for Evergreen. He did a great job because not much has changed since and I think it's a fantastic UI. MongoDB is a great company to ensure what you're doing as an intern is important.