Supporting Each Other Through Tough Times - My Journey at MongoDB
David Mascanzoni is a Corporate Account Executive based in MongoDB's Dublin office. Before joining the world of data platforms, David, originally from Italy, lived in several different European countries and was the Co-founder of an independent fashion, culture, and arts magazine.
Sadly, he suffered a tragic loss during the COVID-19 pandemic when his best friend's father passed away. In this interview, David shares his experiences of balancing family with work and the lessons he's learnt going back home.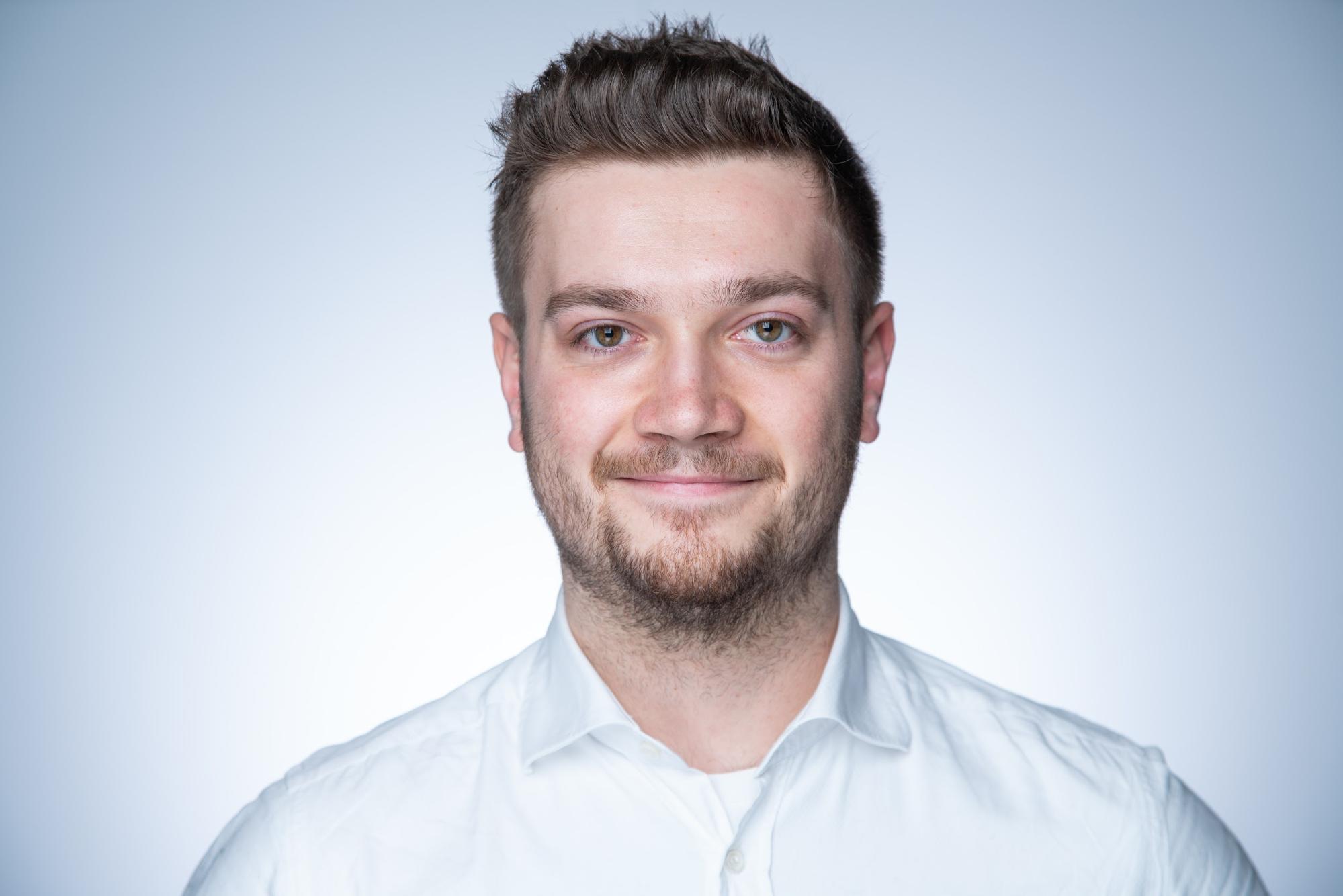 Jess Katz: Thank you so much for sharing your story with us. I am so sorry for your loss. Can you tell us a bit about your friend's father and what it was like growing up in Italy?
David Mascanzoni: Sure, thank you for letting me tell this story and helping to honor his life. My friend's father moved from southern Italy to northern Italy in the 1970s to begin a new journey and build a career. When he first arrived in northern Italy, he began working at a tourism company and fell in love with one of his coworkers — they later got married. Eventually, he left the tourism business and opened his own pizzeria.
Growing up in our village, my friends and I always spent a ton of time at his pizzeria. Even to this day, there are queues that stretch down the street. It's a landmark in the village and everyone loved him.
He loved being a mentor and giving back to our community. He helped many people with job opportunities at his business and he even hosted some in his house when they needed a place to stay. He was always surrounded by others and helped those in need.
He built a big house with a pool and in the Summer I spent (and still spend) more time there than at my own home.
He worked extremely hard his whole life in order to leave his wife and children with a huge legacy they could be proud of. In the last few years, he started enjoying life more as his oldest child took over the pizzeria. He began traveling the world with his wife as he enjoyed retirement. What I loved most about him was that he was always there to help if you needed him. He was always up for a chat, was always smiling, and loved having people around. He was truly a great person and I will never forget him.
JK: He sounds like an incredible person to have in your life. When you found out the tragic news, what was it like going back to Italy?
DM: I traveled to Italy on May 24th. It was a 20-hour-long journey door to door through four airports, three planes, multiple masks, gloves, and hand sanitizer.
It was the hardest journey of my life, but it was a priority for me to be back home with my friends and family during these challenging times. When I was on the plane it was very surreal. I felt like I was trapped in a movie scene where everyone was wearing masks, nobody was speaking, and you could tell that everyone wanted the flight to be over as soon as possible.
When I arrived, it was strange at first. Italy was much stricter in its COVID-19 policies than Ireland and everything was shut down. I was relieved that Italy took the situation seriously, but I was also sad because it wasn't the country I knew, which is usually filled with people hugging and talking loudly — a nice controlled chaos.
As soon as I arrived at the arrivals gate, I saw my Mum for the first time in six months and I couldn't touch her so we gave each other an "elbow bump" and started walking towards the car. As soon as we got in the car, she gave me some pasta to make me feel at home. We started driving and the highway was completely empty. My Mum explained to me what happened during the last few months from a business perspective and it was tough to hear and made me feel extremely lucky for everything I have.
After a few days in self-isolation, I got used to Italy again. After seven years of living away from home, I felt reconnected with my roots. Now I am living with my parents, and I'm 100% aware that it's just a transition period. In a couple of months, I will be back to my normal life in Dublin, but it's nice to come back home when you feel a bit lost in life.
JK: What was it like seeing your friend and how is he doing?
DM: I'm in awe of my friend who lost his father. Since he received the news, he pulled out an inner strength that nobody had seen before. I learned a lot from him and I am proud of how strong he is for himself and everyone around him. My friends and I have been there for him too as a support system through all of this. When I first arrived, I had to be in isolation so my friend came by my window and I went out to the balcony to speak with him for hours. This Saturday, I am going over to his place for a BBQ and a game of football like the good old days and that's what I look forward to the most at the moment.
JK: It must have been difficult to deal with all of this while also balancing work and your role on the Corporate Sales team. How did you even think about it? How did your team support you?
DM: MongoDB and my team in particular helped me in so many ways.
I always knew that the people at MongoDB were one of the biggest reasons I love my job here, but this situation confirmed that. I felt comfortable speaking openly about what was going on in my personal life with my manager, Conor O'Sullivan, which is a huge testament to the culture here. He supported me when I needed it the most and gave me space. He told me to take days off anytime I felt like it, and I really appreciated all of his help and guidance.
I also received a lot of positive and encouraging messages from our sales management team, like Ronan Ahern who was on paternity leave and Ian O'Brien as well as our VP, Sean Andrew. Even our CEO, Dev Ittycheria, sent me an email.
What I appreciated was the honesty in their messages — there were no sweet sugary condolences, just support and flexibility to tell me "I know it's hard, just take your time."
It's exactly what I needed from an employer. I also used the meditation app, Headspace, that MongoDB provides to all employees. Headspace helped me meditate, clear my mind and fall asleep at night. I was skeptical about it at first, but after a few days I noticed an impact and I couldn't have made it through that period of time without it.
JK: I'm so glad you felt supported by your family, friends, and coworkers throughout. I would love to learn more about your career and journey at MongoDB.
DM: I began my career at MongoDB as a Sales Development Representative in July 2018.
It was my first "real job" after graduating from college and I was grateful to be given the opportunity to join a rapidly growing and innovative company. I was looking to join a company where I could receive continuous coaching and growth opportunities, and MongoDB has exceeded my expectations.
In almost two years, I've received three promotions and I feel like I've honed my craft and have become specialized in what I do. I am constantly learning and testing my potential. On a personal level, I enjoy every single day spent with my team and colleagues and I've made lifelong friends here.
What I think sets us apart the most is that we all genuinely care. We care about the success of our customers and creating value for them, we care about sharing insights with each other, and we care about making an impact. As a team, we are very passionate and collaborative.
JK: What do you feel like you've learned the most through all of these experiences?
DM: I've learned to be grateful and to work hard. If you're there for people, they will be there for you. Time is limited, and I want to start asking myself, "How am I using it? Am I making a difference somehow?"
JK: I love that, thank you again so much for sharing your story with us about your friend's father. My thoughts are with you, your family, and your friends.