MongoDB Named a Leader in 2022 Gartner® Magic Quadrant™ for Cloud Database Management Systems
MongoDB is proud to be named a Leader in the 2022 Gartner® Magic Quadrant for Cloud Database Management Systems (DBMS). We believe this achievement makes MongoDB the only pure-play application database provider recognized as a Leader.
Here at MongoDB, we feel the true achievement is not in the placement, rather the means by which it was achieved. At MongoDB we strive to offer engineering teams an enhanced approach through a unified developer data platform as opposed to contending with multiple disparate and fragmented technologies and products. Our desire is to give customers a single cohesive design philosophy with a consistent workflow, API, data model, query language, management and navigation through this unified data developer platform. This design is flexible enough to service almost any application - so significantly reduces cognitive toil engineering teams have to deal with. Therefore, teams can build and release faster, evolving their apps at higher velocity than competitors. We believe that this philosophy has been validated, not only by the community of developers that have built up around MongoDB, but now by this placement in this publication from Gartner.
Cloud Database Management Systems are defined by Gartner as "Core capabilities are that vendors fully supply provider-managed public or private cloud software systems that manage data in cloud storage. Data is stored in a cloud storage tier. Optionally, they may cater to multiple data models and data types — relational, nonrelational (document, key value, wide column, graph), geospatial, time series and others."
To help users understand this emerging technology landscape, Gartner published its first Cloud Database Management Systems Magic Quadrant back in 2020. Two years on and after an evolving criteria, Gartner has named MongoDB as a Leader in its debut as a qualifying vendor for the latest 2022 Magic Quadrant.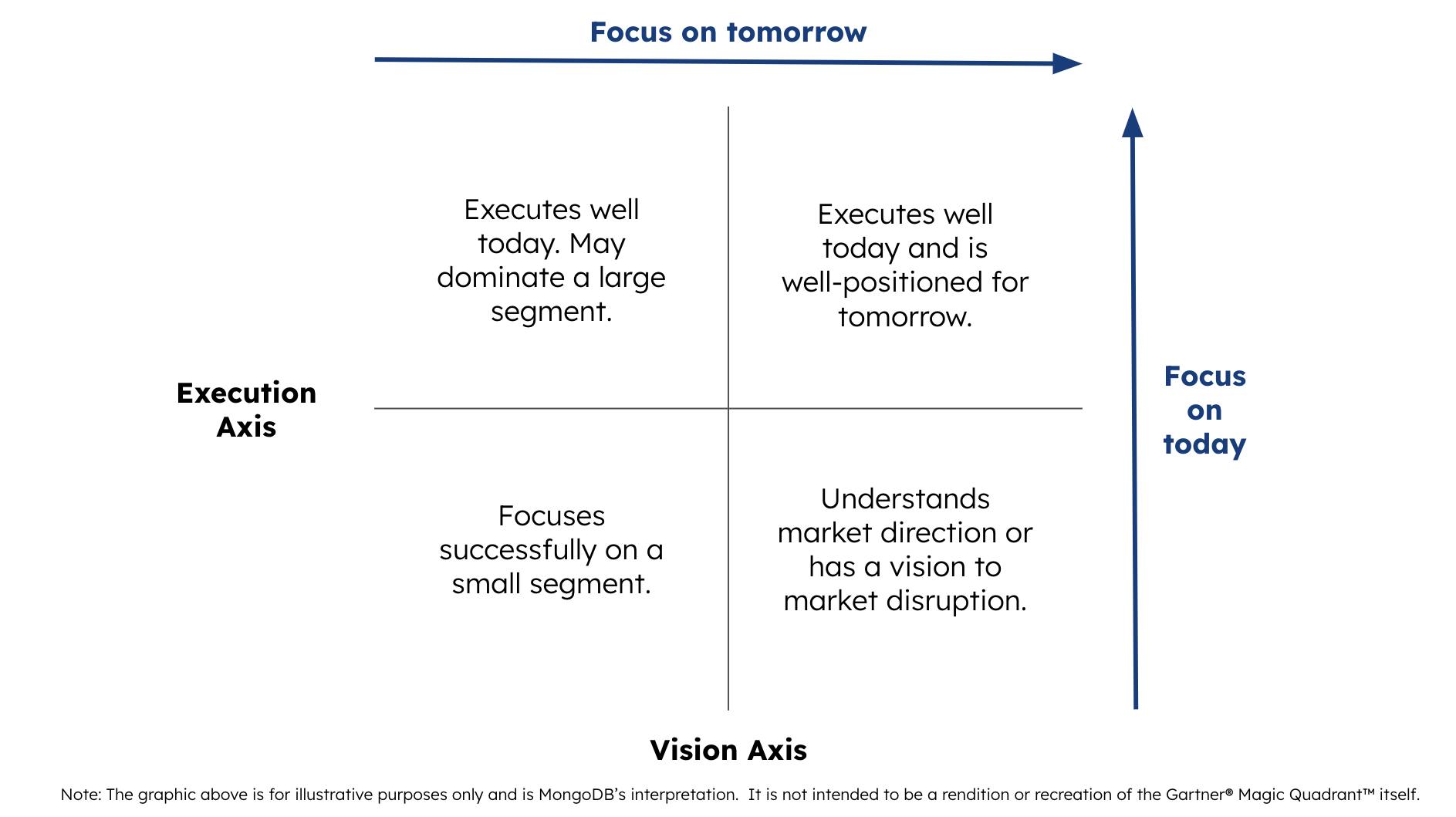 We believe MongoDB was named a Leader in this report due to the R&D investments made in further building out capabilities in MongoDB Atlas, our multi-cloud developer data platform.
These investments were driven by the demands of the developer communities we work with. You told us how you struggle to bring together all of the data infrastructure needed to power modern digital experiences – from transactional databases to analytics processing, full-text search, and edge computing. This is exactly what our developer data platform offers. It provides an elegant, integrated, and fully-managed data architecture accessed via a unified set of APIs.
With MongoDB Atlas, developers are more productive, they ship code faster and improve it more frequently.
Cloud native - First and foremost
Virtually every organization we work with at MongoDB has a cloud strategy. It's not zero sum, so there are some apps that will never go there. However, everyone is either using or looking to use the cloud because of the agility it brings to them. MongoDB delivers this to our customers via a fully managed, cloud-native document-based database; MongoDB Atlas, our globally distributed developer data platform. This platform easily and securely reduces time spent on development cycles and empowers organizations with flexible schema and the tools they need to innovate.
MongoDB Atlas' multi-cloud clusters take the concept a step further by enabling a single application to use multiple clouds simultaneously. With multi-cloud clusters, data is easily distributed across different public clouds, like Amazon Web Services (AWS), Google Cloud Platform (GCP), and Microsoft Azure. This enables data mobility and resilience without the complexity of manual data replication. This philosophy was taken a stage further earlier this year with the delivery of our serverless architecture. This abstracts away server, storage, and network provisioning, plus the management overhead. Thus, organizations and their development teams can focus on building differentiating features and creating great app experiences for their customers.
Such expanding product vision was called out by Gartner as a notable strength. The authors of the magic quadrant recognised our plans to deliver more comprehensive analytics support and SQL capabilities alongside the existing functionality delivered to date. These additions have extended the document data model to embrace time series, application search and application-driven analytics use cases among others, and deliver an industry proven multi-model general purpose operational and transactional database.
The community of MongoDB users have also spoken on Gartner Peer Insights™; 97% of MongoDB users who provided reviews to Gartner Peer Insights platform said they would recommend us 2 (based on 36 ratings in the last 12 months, as on December 21, 2022).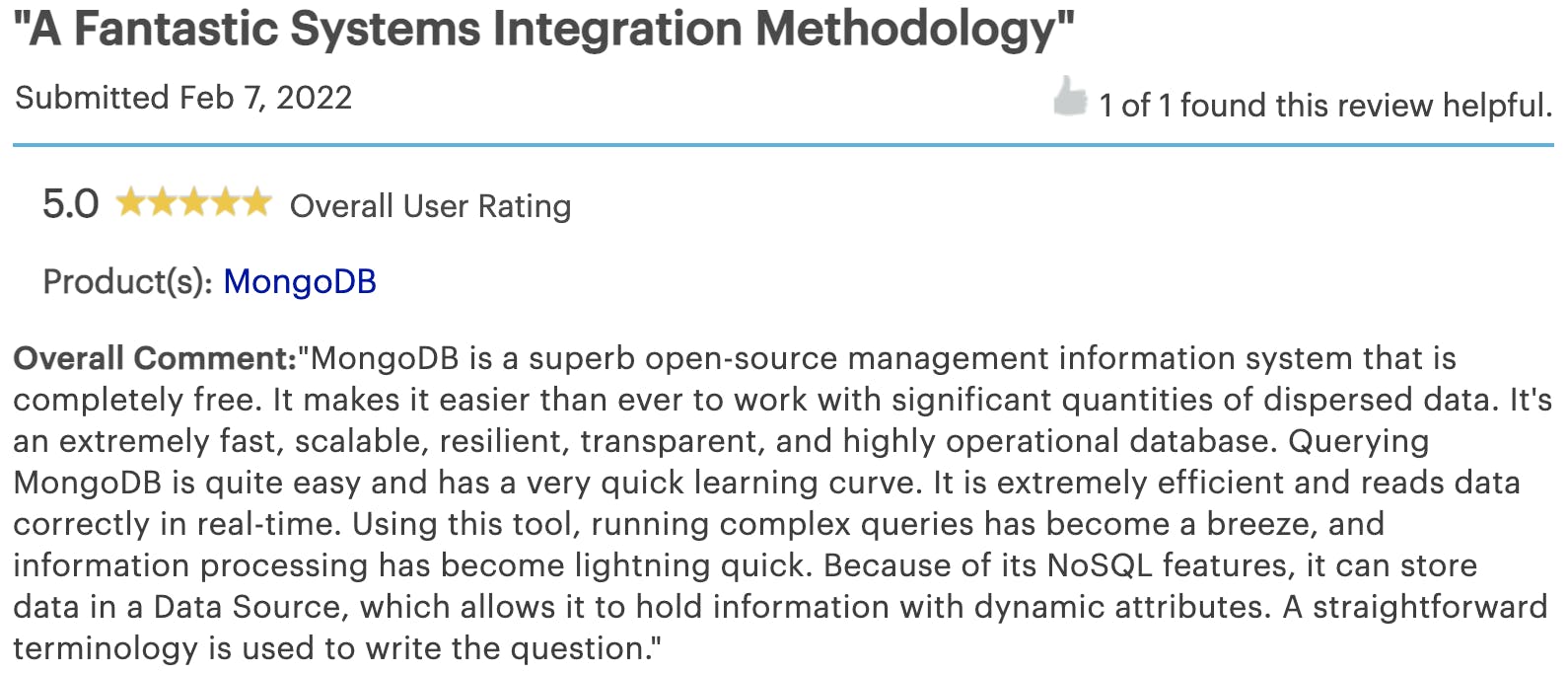 Evaluating a leader in the Magic Quadrant for cloud database management systems
Gartner evaluated 20 of the most significant cloud DBMS vendors against 15 criteria (7 on execution and 8 on vision). These criteria span current product offering, market responsiveness and record through to innovation and the business model.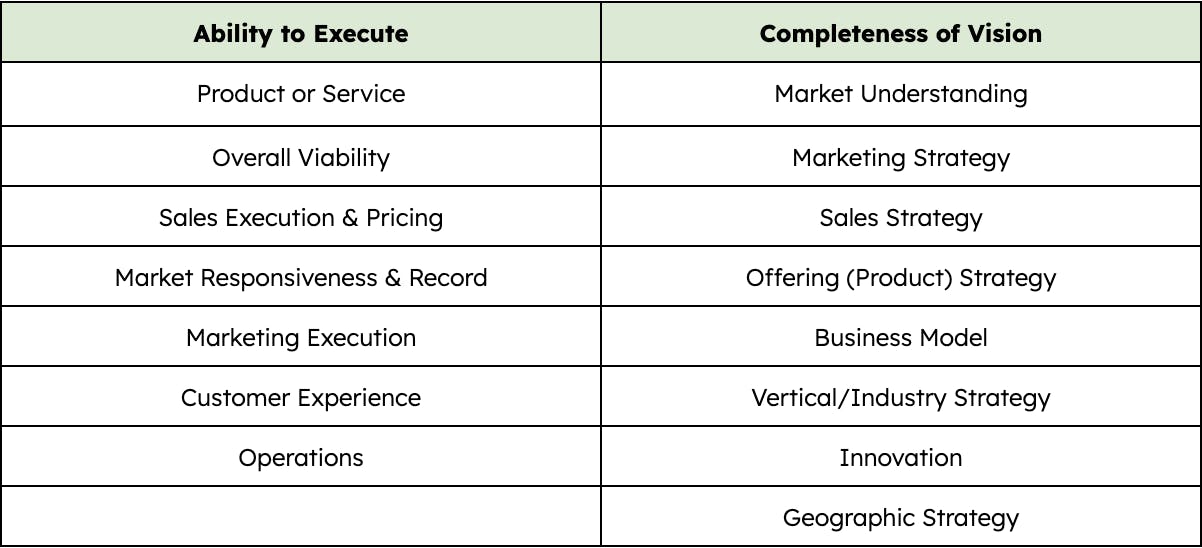 Our rapid adoption in the past decade and move to cloud was highlighted by Gartner as a strength. It is our opinion that our placement as a Leader in this Magic Quadrant is an acknowledgement of this.
Visit the Gartner website to obtain the full report here (requires Gartner subscription)3.
Customer momentum
Organizations frequently start their journey with MongoDB by employing it as an operational database. This can be for both, new cloud-native services, as well as modernized legacy apps. Both scenarios are routinely enhanced by appending application search, mobile and analytics use cases to the core operational database requirement. Increasingly more diverse teams are now improving customer experience and attaining business agility by embracing what the MongoDB community have become accustomed to for years. Examples include:
Forbes for migration to the cloud in six months

Verizon for pioneering 5G connectivity and data storage to the edge

Powerledger for legacy data platform migration
Getting started on your Cloud journey
MongoDB Atlas is engineered to help you make the shift to the cloud. We can come in to understand more about your key transformation initiatives and workshop ideas with your teams to accelerate delivery. In the interim, your engineers and developers can familiarize themselves with MongoDB right away by signing up for a free account on MongoDB Atlas. Have them create a free database cluster, load your own data or our sample data sets, and explore what's possible within the platform.
From November 2022, we have enhanced the MongoDB learning experience. The updated program includes an expanded catalog of courses, streamlined developer certifications, 24/7 exam access, hands-on Atlas labs, and foreign language support. Additionally, the MongoDB Developer Center hosts an array of resources including tutorials, sample code, videos, and documentation.
1Source: SiliconANGLE article, 28th November 2022: "MongoDB's Dev Ittycheria on how the cloud is expanding developers' influence", Mike Wheatley
2 Gartner® and Peer Insights™ are trademarks of Gartner, Inc. and/or its affiliates. All rights reserved. Gartner Peer Insights content consists of the opinions of individual end users based on their own experiences, and should not be construed as statements of fact, nor do they represent the views of Gartner or its affiliates. Gartner does not endorse any vendor, product or service depicted in this content nor makes any warranties, expressed or implied, with respect to this content, about its accuracy or completeness, including any warranties of merchantability or fitness for a particular purpose.
3Gartner and Magic Quadrant are registered trademarks of Gartner, Inc. and/or its affiliates in the U.S. and internationally and is used herein with permission. All rights reserved.
Gartner does not endorse any vendor, product or service depicted in its research publications, and does not advise technology users to select only those vendors with the highest ratings. Gartner research publications consist of the opinions of Gartner's research organization and should not be construed as statements of fact. Gartner disclaims all warranties, expressed or implied, with respect to this research, including any warranties of merchantability or fitness for a particular purpose. The Gartner logo is a trademark and service mark of Gartner, Inc., and/or its affiliates, and is used herein with permission. All rights reserved.