Leading by Example: Salvatore D'Auria is Taking MongoDB Italy to New Heights
Salvatore D'Auria, Regional Vice President for Italy, the Middle East, and Africa, discusses his career path at MongoDB and the incredible opportunities for sellers in Italy.
Jackie Denner: What was your journey to MongoDB?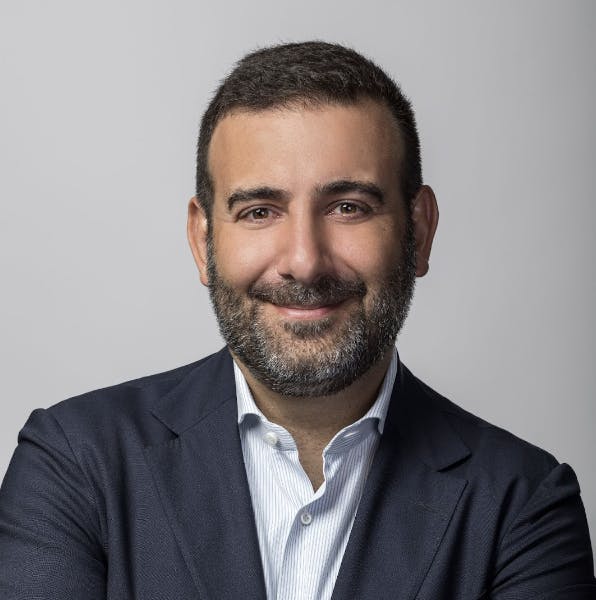 Salvatore D'Auria: The first time I heard of MongoDB was in 2014, long before the company went public or opened its first offices in Milan. I was captured by MongoDB's operating sales model, which was different from what I was used to while working at Oracle. I found the openness to developers and speed of development accompanied by a distributed architecture very interesting. I studied the growth plans, and in 2017 I invested as a private individual in the MongoDB IPO. In May 2018, I joined the company as the first employee in Rome with the aim of launching the Italian Government market. Our focus led to an enormous success in technological adoption, and this is well represented by the Green Pass developed by Sogei on MongoDB. Since 2021 we have created a team completely dedicated to public administration to support the tremendous growth of this segment.
JD: Tell us about your expereince prior to joining the company.
SD: I started my tech career at Oracle as an inside sales rep. I made all the classic growth steps up to managerial roles, changing locations, and gaining experience in the Data and Public sector. Then, in 2015, a pretty strategic project opened up at VMware in the development of their commercial team that allowed me to broaden my experience in the channel. Development of new markets and starting new teams while working with data platforms and software-defined infrastructures have been my focus areas over the past 15 years.
JD: Why do you believe that Italy is such a strategic and important market for MongoDB?
SD: MongoDB opened its first office in Milan in 2017 just before the IPO. The Italian team has always been characterized by organic growth over time, constant development of large customers, and a strong presence in public administration.
Our selection process for the team is quite meticulous, albeit challenging, because each team member supports business development from all points of view: sales, pre-sales, consultancy, marketing, and channel. We work closely with our fantastic sales enablement, pre-sales, and marketing teams and take ownership of our role within the sales ecosystem. Our MongoDB values "build together" and "own what you do" are extremely relevant for our sales team.
In the last four years, the growth in Italy has followed the hyper-grow our global business has experienced. We have an excellent foundation that allows us to seize further opportunities including the opening of the new Google and AWS data centers in our country, where MongoDB will be present with our developer data platform, MongoDB Atlas, as well as building momentum, availability, and success in the Italian Government sector. This makes our long-term outlook particularly favorable.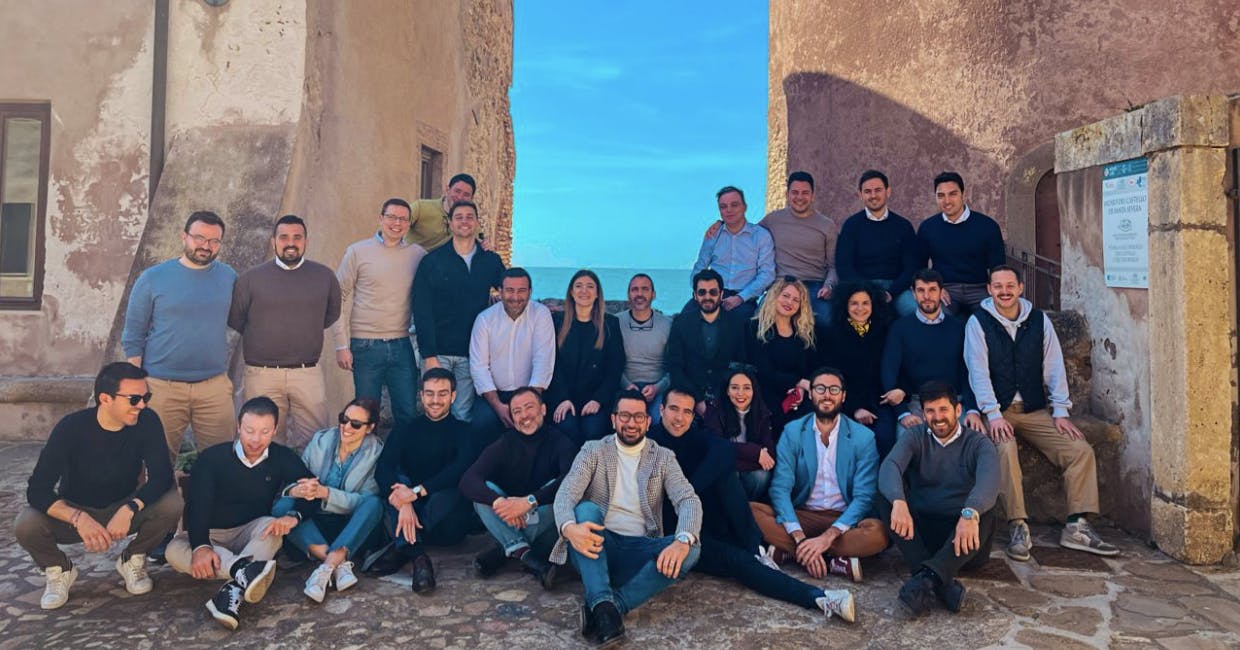 JD: How would you describe your leadership style?
SD: I have always believed in leading by example. In my experiences as a young Scout leader or as an instructor at Nunziatella Military School, I always believed that example was the key to developing rapid adoption of virtuous models. During my time at military school I learned this quote from Seneca, which still accompanies me today: "Imperare sibi, maximum imperium est" ("the greatest power is to have power over one's self").
In large organizations, this model of leadership is essential for guiding teams towards common business and career development goals. I consider myself lucky to have learned from leaders with determination and a sense of responsibility, and I try to do the same for my team.
JD: Why should someone join the team in Italy?
SD: The opportunities at MongoDB are truly endless. As a member of our sales team, you'll find a culture of transparency and meritocracy. We are focused on developing individuals to be great salespeople and like to think that we are the best technology sales school in Italy. In terms of career growth, there is an opportunity to develop yourself as a manager or individual contributor. For example, we had someone join the team as an Account Executive and after six quarters, be promoted to a Regional Director role overseeing a team. Following the MEDDIC sales methodology, there is also the opportunity to be promoted into the role of Key Account Director supporting a single customer to drive rapid adoption of MongoDB's developer data platform.
Our team is competitive, but there is a lot of camaraderie and support for one another. You'll have the opportunity to express yourself at your best and know that you will be valued for your unique perspectives and experiences. I am excited about the impact our team in Italy will continue to make on the industry, and I'd love for you to join us.
Our sales team is growing in EMEA and across the globe. View open roles on our careers site.