Intern Spotlight: Margaret Stephenson
This year, MongoDB welcomed 34 university students to our intern program in Engineering and Marketing. In this series, we'll introduce you to some of the talented students who are helping us transform development and operations for how we run applications today.
We had the chance to sit down with Margaret Stephenson who is working on the JavaScript Engine Prototype.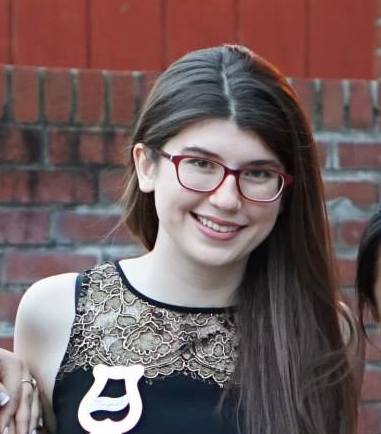 Where are you from? Where do you go to school/what year are you? I'm from Pittsburgh, PA, and I'm a rising senior at Carnegie Mellon University.
What activities are you involved with at school? I'm active in my sorority, Alpha Chi Omega. I also tutor beginner programming classes and TA for introductory French.
What department are you in? Can you describe your project? MongoDB exposes a $where query operator to allow users to implement arbitrary queries in Javascript. These queries are run through the same V8 engine used by other parts of the database. However, V8 utilizes various optimizations that are suitable for long programs, but not so much so for short queries; additionally, BSON documents are converted to JSON before being fed into V8, and converted back to BSON after the query completes, which introduces additional overhead. My partner, Calvin Chan, and I are implementing a prototype Javascript engine as an alternative to V8 that performs queries directly on BSON data.
Why did you choose to intern at MongoDB? I chose MongoDB because I think the work we do here is exciting and important, even as interns. Plus, when I visited the office for my interview, I immediately felt comfortable here. Everyone is friendly and fun while still being serious about work.
Best thing about the MongoDB office? The standing desks - the best way to beat the post-lunch food coma!
Favorite intern event? I had the best pizza of my life on Scott's Pizza Tour. But I'm also excited for trapezing :)
What is your favorite Seamless order? Salmon plate with lentils & cauliflower from Dig Inn!
What does a typical day look like for you? I wake up around 9 and head to the office at 10. I'll eat cereal, check my email, and work until lunch - if it's not a Seamless day, I'll either pack a lunch or go out with other interns. In the afternoon, I work on my project and maybe have a meeting or go to an Intern Speaker Series talk. I'll usually head out a little after 6:00.
Team Iphone or Team Android? Team iPhone! I think it's more fun to use.
If you could travel anywhere in the world, where would it be? I'd go to Connemara in the west of Ireland - I'm convinced it's the most beautiful place on earth.
Do you have any secret talents? I make pretty amazing lemon curd.
Favorite TV show to binge watch? I'll always be loyal to Arrested Development, but I also went through Unbreakable Kimmy Schmidt in one sitting.
Fill in the blank I never head to the office without….. My sweater. It gets cold in here!
---
Interested in a career at MongoDB? Check out our careers page or email
campus@mongodb.com
.
MongoDB Careers
---
About the Author - Maggie Maggie Gibson is a rising senior at Trinity College and the Corporate Communications Intern at MongoDB this summer.