Intern Spotlight: Maggie Gibson
This year, MongoDB welcomed 34 university students to our intern program in Engineering and Marketing. In this series, we'll introduce you to some of the talented students who are helping us transform development and operations for how we run applications today.
We had the chance to sit down with Maggie Gibson who is working as the Corporate Communications Intern on the Corporate Marketing Team.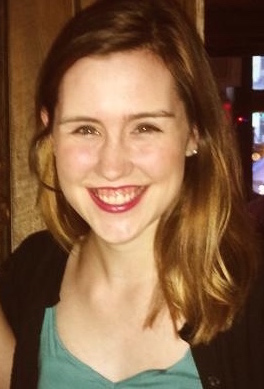 Where are you originally from, where do you go to school and what year are you?
I was born and raised in New York City and I am a rising senior at Trinity College in Hartford, CT.
What activities are you involved with at school?
I am the President of my A Cappella group, the Trinitones. I am also a member of Amnesty International and work as a Student Admissions Associate in the Admissions Office.
What department are you working in this summer?
This summer I'm working as the Corporate Communications intern. I work on a lot of projects including (but not limited to) tracking media coverage, researching industry trends and writing blog posts.
Why did you choose to intern at MongoDB?
I knew this summer I wanted to explore the communications industry. MongoDB was new for me and I was excited to learn about both the technology itself and the growing industry. I could also tell from the interview process that MongoDB was a fun place to work with a supportive team. The Corporate Marketing team was driven, passionate, funny, welcoming, and would ensure that I got a lot out of my time with them, which I really valued.
Best thing about the MongoDB office?
All the free food.
Favorite intern event?
It's a tie between the company wide picnic and the trapeze trip! I also love the Intern Speaker Series where we get to talk with MongoDB executives.
What does a typical day look like for you?
Honestly, every day is different, which I love. Typically, I get in about 9:00am and track any news and press about MongoDB. I work on multiple projects throughout the day like researching industry trends, working on presentation decks, drafting social copy and writing blog posts. The Corporate Marketing team touches every department, and every day I get to work on many different projects with people across the company.
If you could add one snack to the office what would it be?
Jolly Ranchers.
What is the most challenging part of your job?
The most challenging part for me was also the most exciting -- entering an industry that I had limited prior knowledge of. I had to learn about new terminology, new companies, new websites, and a lot of other information. It required a lot of time, effort, and flexibility adapting to a new environment. Even though I've learned a lot and challenged myself, I'm still learning every day.
What is the one thing you couldn't live without?
My planner. As much as I love technology, if I don't write things down and make lists my head will explode.
If you could travel anywhere in the world, where would it be?
I've always wanted to visit South Africa and Australia. I love traveling and exploring new cultures.
Favorite App?
Snapchat.
Favorite TV show to binge watch?
Friends and Gilmore Girls.
---
Interested in a career at MongoDB? Check out our careers page or email
campus@mongodb.com
.
MongoDB Careers
---
About the Author - Maggie Maggie Gibson is a rising senior at Trinity College and the Corporate Communications Intern at MongoDB this summer.