How the MongoDB Partner and Sales Teams Work Together to Ensure Success
As SVP of Worldwide Partners, I am responsible for our Cloud, System Integrators, ISVs, Resellers, and Technology Alliances. When I joined MongoDB four years ago, I was brought on to build out a strong Partner program that would help maximize our ROI by building new revenue streams and helping to enhance our direct seller's sales productivity. Strong partnerships are very difficult to seed, but when they blossom, they are the ultimate X-factor for companies, including MongoDB.
It all starts with recruiting the right people
Four years back, when we set out to build these partnerships, we knew we had to recruit and develop one of the most elite group of leaders to recruit and manage them. We began building the team by keeping our standards very high while also matching our company values. Similar to a professional orchestra, we are the sum of all of our parts and everyone on the team must have the grit to be accountable. We also transferred talented folks from our sales development, marketing, and non-sales teams in the organization and they have been wildly successful in their careers. For example, over the course of her three years at MongoDB, Alice Dalby out of Austin has grown from SDR, to SDR Team lead, to Manager of ISV Partners, and most recently, to Sr. Manager of WW ISV Partners. There is so much opportunity for growth at MongoDB. Alice's story is an example of how you can move and grow within MongoDB to gain different professional experiences and advance your career.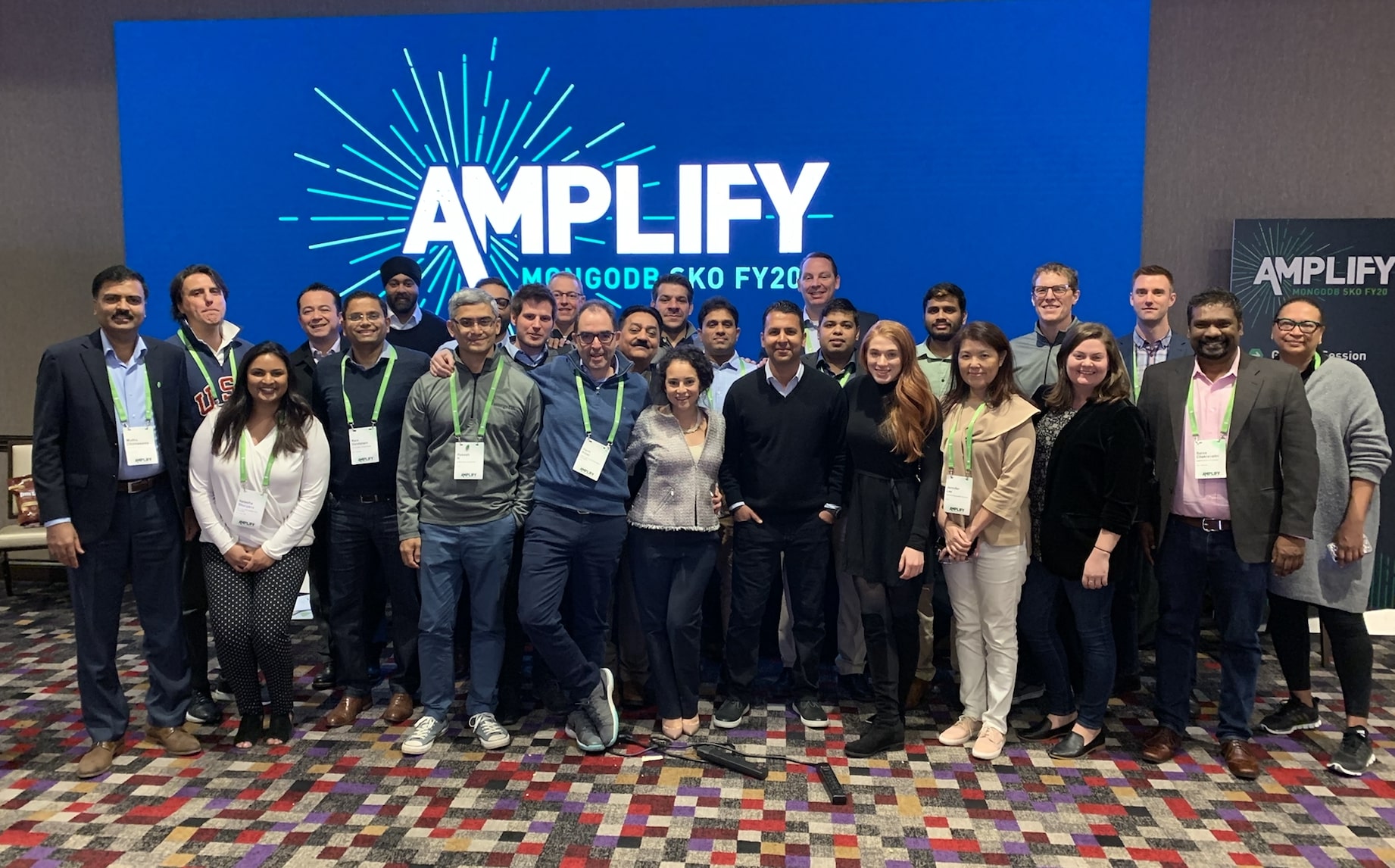 Here at MongoDB, we give our customers freedom to run our software anywhere, which means alliances must be covered everywhere. The MongoDB Partner team spans multiple regions across the world. Team members reside in Sydney, Tokyo, Beijing, Delhi, Mumbai, Bangalore, Paris, Milan, Munich, London, New York, Boston, Charlotte, Austin, Mexico City, Seattle, and San Francisco. Having diverse folks with different perspectives and experiences has made the team even stronger.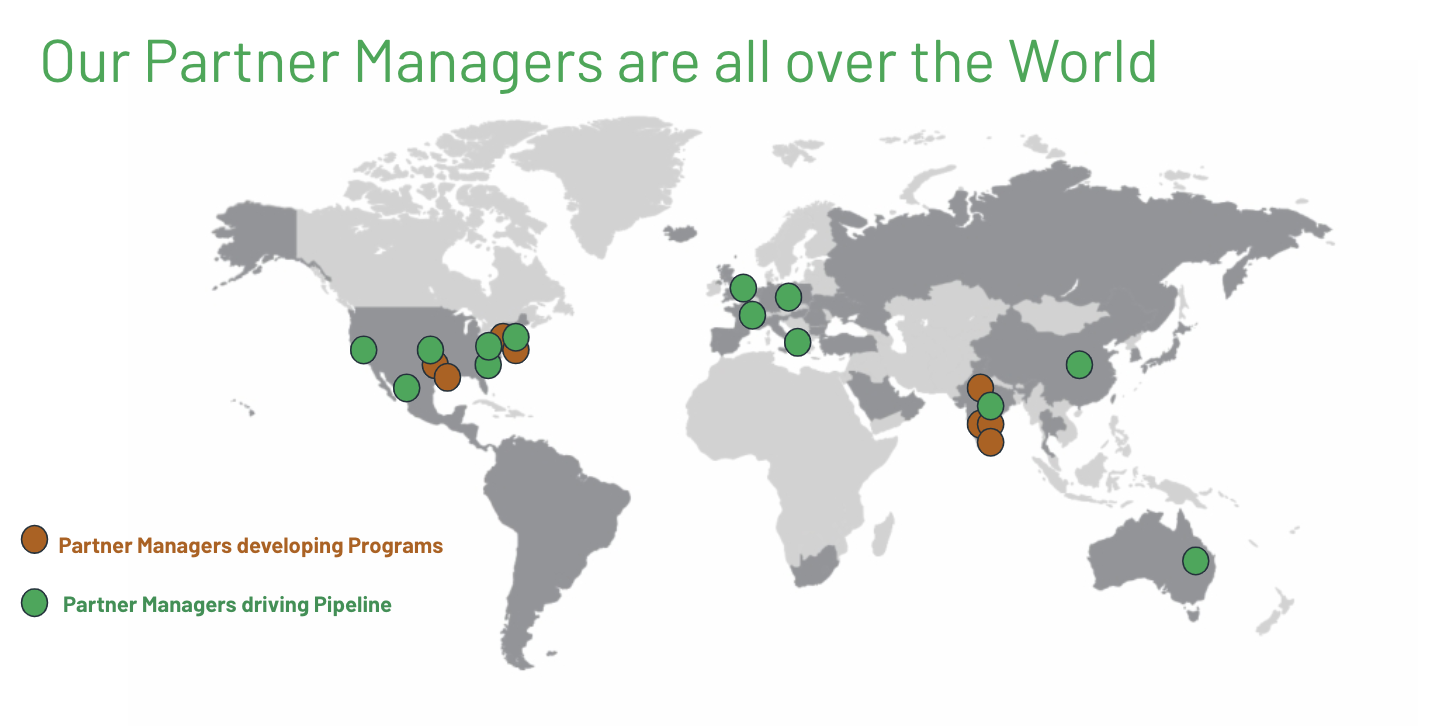 Why should I care about a strong Partner team as a salesperson?
If you are a salesperson thinking about joining MongoDB, you are probably evaluating if MongoDB will give you the best tools you need to be successful. Without a doubt, we have great products, a high customer demand, a massive addressable market ready to be disrupted, great sales leadership, and fantastic enablement, but we also have a great partner channel to support you. You do not go it alone when you join MongoDB.
What makes MongoDB's partner program unique?
Our program is 100% sales-centric and built to prevent channel conflict. We pay our sales teams the same, whether a channel partner is involved or not. We set up these channel partners where our sales teams earn commissions when the partner sells MongoDB into their end accounts. We are very selective on the types of partners we work with and how we engage. For example, we have fantastic partnerships with Accenture, Google, & IBM that were championed at the executive level. Such partnerships provide the opportunity for our sales teams to work together and win large transformational deals in the field. Adam Burden, Accenture's Chief Software Engineer, and Rob Thomas, IBM's General Manager of Analytics, both recorded videos about what MongoDB means to their business.
These partnerships and others, such as with Carahsoft, Microsoft, Infosys, Capgemini, and TCS, have resulted in thousands of wins for our sales reps in the field all over the world. Examples include helping one of the largest banks in APAC modernize their Payments platform using MongoDB. They also include helping a large Asian airline carrier migrate to the Cloud, as well as modernizing an Oracle-based billing platform for a European utility giant who is going data centerless. As part of these wins, it's our job to ensure our partners can deliver the project successfully for the end customer. This includes our team enabling the partner's consultants and helping them build core Centers of Excellences around the world.
A strong sense of community on the team
Besides working hard, the MongoDB Partner team plays hard and has a culture of trust, like a family. If you ever attend a dinner with the MongoDB Partner team, you probably will leave with a smile on your face from the nostalgic stories.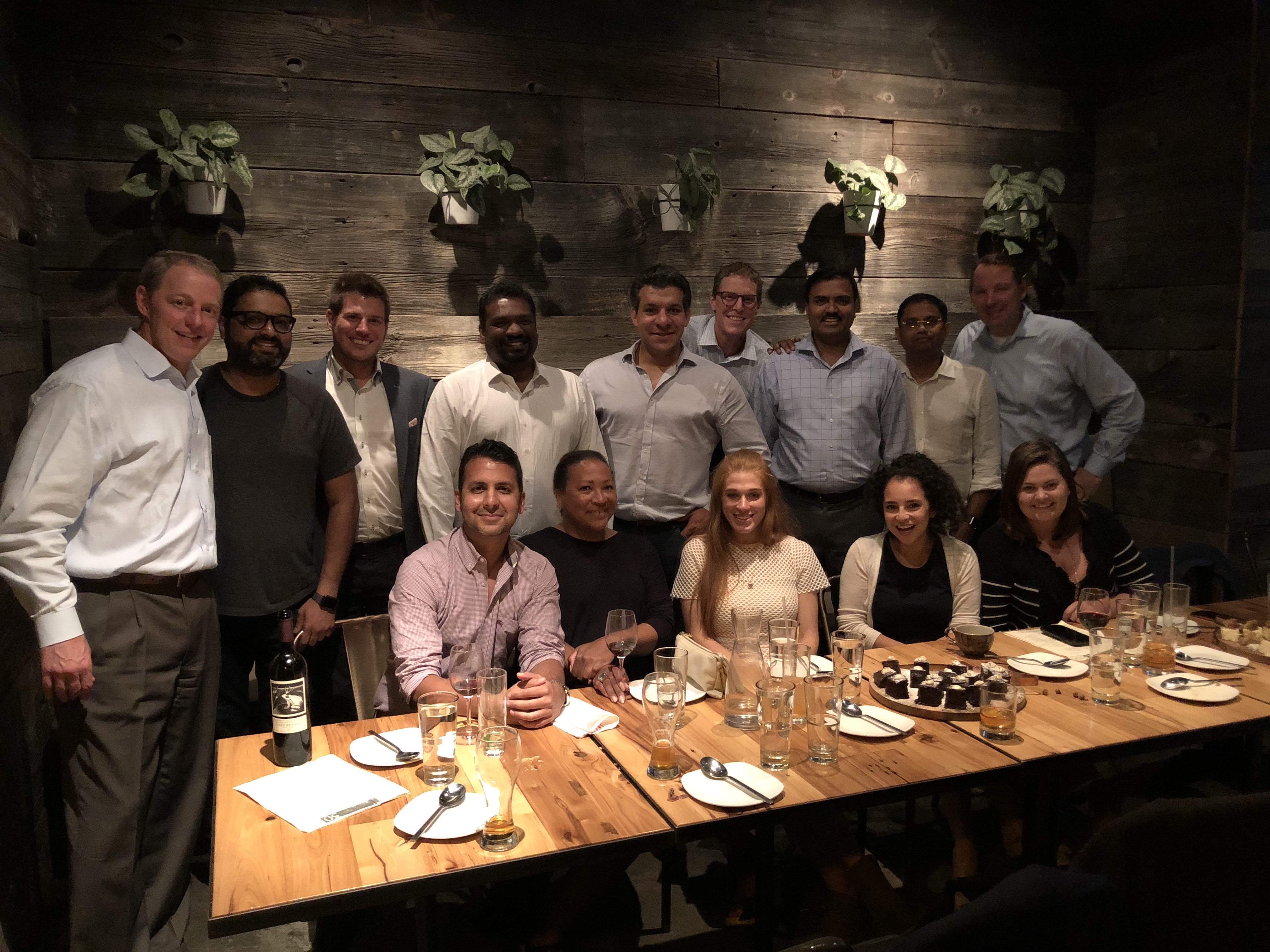 While so much work remains, I am proud of what the Partner team at MongoDB has accomplished, and the brand they have created. Many other partner organizations have a bad reputation as they are not active in the business, do not drive sales, and spend time ambulance chasing deals that are already in play. The team here at MongoDB uses this stereotype as a motivator, a chip on their shoulder, and is actively changing the software industry's perception of the value in the channel. Our CEO states that Partners at MongoDB are the X-factor and it's been our mission to keep it that way.
It's been a great four years working at MongoDB and the Partner team is ready for more. We hope you will come join us and the wider sales team on our journey!
Interested in pursuing a career in sales at MongoDB? We have several open roles on our teams across the globe, and would love for you to build your career with us!