Development, Enablement, and Career Transformation With MongoDB's Corporate Sales Team
MongoDB continues to grow our corporate sales team in Europe and the Middle East (EMEA). MongoDB corporate account executives sell into some of the world's highest growth and IT-focused companies, with a goal of securing net new accounts in organizations of up to 1,500 employees. Often working directly with CTOs, Engineering/IT leaders, and technical end users, our corporate sales team drives and builds solutions that serve the best interests of our customers to help them innovate faster than ever before.
Hear from two corporate account executives on our EMEA team to learn more about how they've experienced development, enablement, and career progression during their tenure, and why now is a perfect time to join our expanding team.
Career progression
Sophie Gruber, Regional Director, Corporate Sales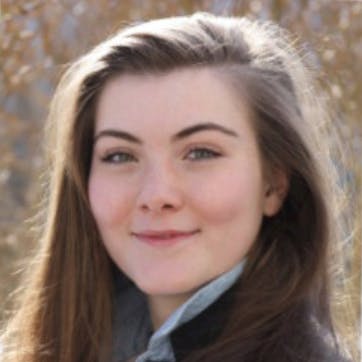 I joined MongoDB in 2019 and was looking for two things: First, the possibility of merit-based career progression and second, an uncapped product-market fit. From my initial research and what I learned throughout the interview process, it became apparent that MongoDB was a place where I would be guaranteed both of those things and more.
I've held multiple roles within MongoDB since I began. I joined the corporate sales organization after being part of our cloud team. When I joined the corporate team, I had already been working closely with corporate account executives and understood their objectives. I received support from all levels, including peers and top-line management.
I've recently been promoted to regional director for corporate sales in DACH (Germany, Austria, and Switzerland). It has been a steep learning curve, but I've received incredible support from all around. Our BDR to CRO program offers loads of different career progression opportunities, and management supported me along the way in identifying development areas. MongoDB offers so many different routes for development and progression; they're yours to take and make the most of.
For me, the success and excitement I get from my role is working with companies, being part of their missions, and watching them come to life in their industries. The moments I'm most proud of are being part of the MongoDB Excellence Club, an initiative that rewards top sales performers, for the past two years. This year's event in Mexico was an incredible week full of celebrations and learning from top performers around the globe.
I believe that everyone has different motivations throughout their career, but one constant is the environment they thrive working in. At MongoDB, we truly live our values and celebrate thinking big and going far. Our culture is the foundation of everything we do, and even though we work in a competitive field, collaboration and teamwork are always at the forefront. I've met so many amazing people during my time here and am very proud to be living and building upon MongoDB's culture with them.
Development and enablement
Tyconor Chan, Corporate Account Executive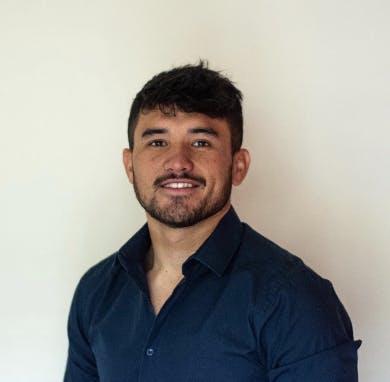 I joined MongoDB in November 2021 as a corporate Account Executive, and there were a few key factors that influenced my decision.
MongoDB invests a tremendous amount of effort in your personal and professional development. It sounds cheesy, but before taking the role I read that MongoDB is where you come to get your "Masters in Sales." Having just gone through the bulk of the COVID-19 pandemic, I was excited to get back to learning. The first time I met my manager he asked, "So what's next for you?" The constant development mentality is what really excites me about MongoDB.
Then there's the actual product. MongoDB is a best-in-class product and the leading NoSQL database that supports mission-critical applications for some of the world's largest companies. It satisfies a tremendous variety of use cases in every industry.
I came from a hardware background, so moving to software-based selling was initially very daunting. However, between team sessions, one-to-one sessions with my buddy (an experienced rep), and our sales enablement program, my concerns were quickly put to rest. New hires are enrolled in a two-week upskill bootcamp that gets you prepped for the role. A few months later, you can refine your skills in Advanced Sales Training.
I've had a dream start in terms of achieving immediate success at MongoDB, getting to work with new and established companies in the UK and Ireland, and playing a key role in their journey. What I am most proud of are the relationships I've made in the short amount of time I've been here. Hands down, what I enjoy most about working at MongoDB are the people and the culture. Being able to bounce ideas off of colleagues and leadership knowing they have your best interests in mind is really encouraging, especially to someone new to the business, and that's why I can't recommend coming to the corporate sales team enough. Like anything of worth, it's by no means an easy role, but if you are willing to set your ego aside, ask for support, and work hard, you will be a great fit at MongoDB.
Do you want to make an impact and transform your career? Join us at MongoDB — we have several open roles on our teams across the globe.