MongoDB Atlas for Industries: Driving Retail Innovation from Supply Chain to Checkout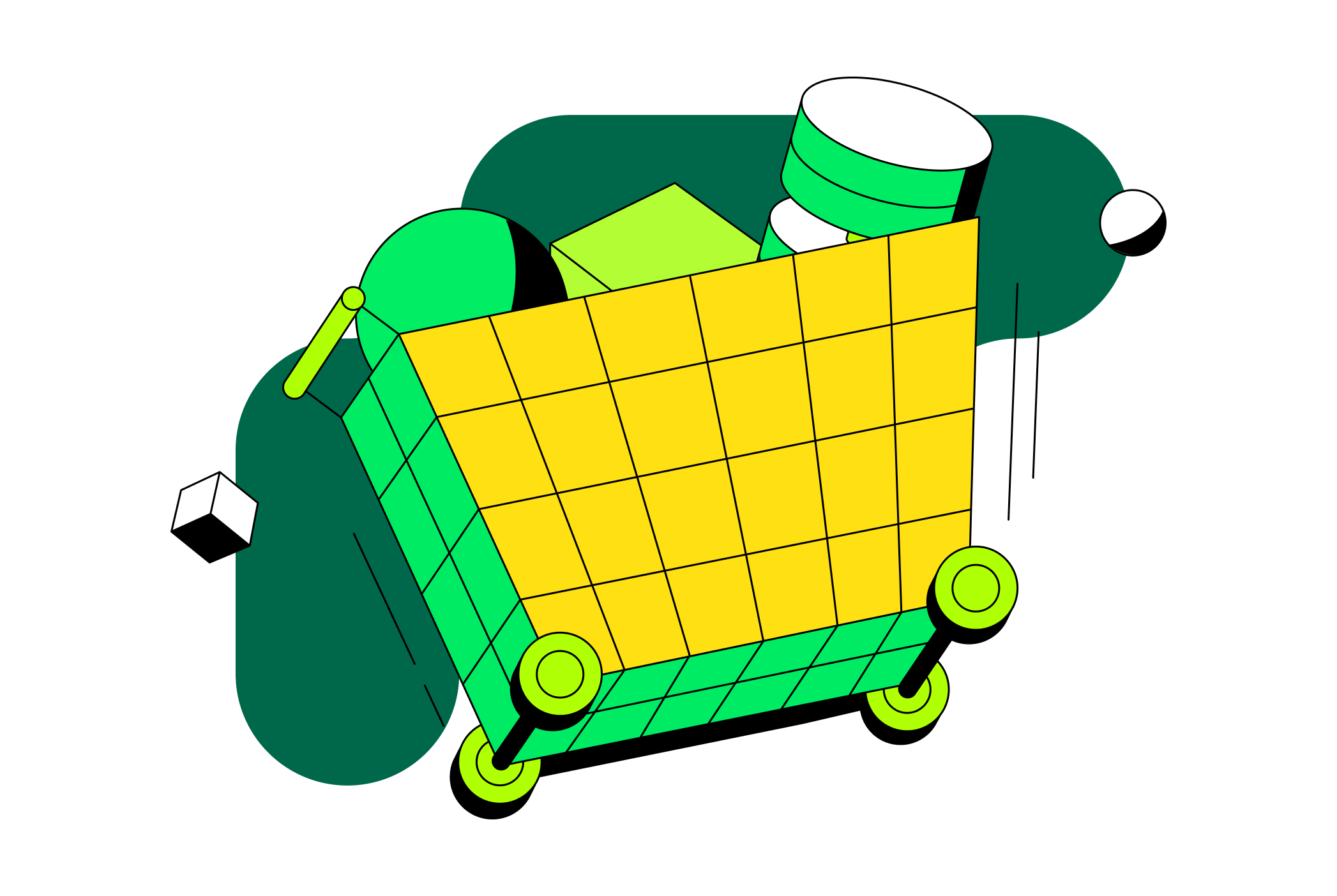 As retailers around the globe adopt a golden opportunity to modernize customer experiences with AI, personalization, and edge-based inventory management, MongoDB is launching a new initiative to boost the retail industry's pace of innovation with data-driven applications.
Today at MongoDB.local Paris, we announced the launch of MongoDB Atlas for Retail, a new innovation accelerator that provides expert-led innovation workshops, tailored technology partnerships, and an industry-specific knowledge incubator that builds customized training paths for customers. MongoDB Atlas for Retail spans advanced retail-industry use cases, including personalized e-commerce, omnichannel inventory management, workforce and in-store devices, AI-optimized supply chain, and sustainable data operations for future growth.
In the modern and hyper-competitive global retail industry, enterprises are challenged with surging consumer demand, with global e-commerce sales expected to grow 56% by 2026. To keep up with modern industry standards, retailers are moving their data to the cloud and unifying siloed architectures by adopting MongoDB Atlas.
"In today's retail industry landscape, consumers expect smart search solutions, personalization, and real-time inventory management that creates seamless shopping experiences across mobile, web, and brick-and-mortar stores," said Boris Bialek, Field CTO of Industry Solutions at MongoDB. "With MongoDB, enterprises are improving shopping experiences and preparing for the surge of growth ahead with pioneering e-commerce solutions while slashing costs with real-time analytics in the supply chain. MongoDB Atlas for Retail enables retailers to use their data for e-commerce growth while delighting customers with application-driven insights through a unified, fully managed, and cost-effective platform."
Global growth: From holiday surges to growing e-commerce consumer demand
MongoDB is partnering with retailers globally to drive sustainable growth, profitability, and technology innovation. In one example, by moving its order management system from on-premises to a fully managed, cloud-based data platform, Radial boosted its ability to process $150 million in sales in a single day. Radial works with the world's biggest brands and has grown its reputation as a trusted fulfillment provider for nearly 35 years, and also won a 2023 MongoDB Innovation Award. After selecting the MongoDB Atlas developer data platform, Radial improved performance, reduced latency, and developed real-time solutions for customers.
"As a retail platform, we look for every opportunity to expand into the cloud. It offers the scalability we need to accommodate those seasonal peaks without creating complexity or escalating costs," explains Eric Lutts, Senior Director of Database Engineering at Radial. "The support we get from MongoDB is second to none; amazing customer service is its DNA. I have experience with a lot of other database vendors, and what sets MongoDB apart is that they don't just help, they educate so we can get the most from the platform in the future."
In partnership with public cloud providers like Google Cloud and the MACH Alliance pioneers at commercetools, MongoDB is also working behind the scenes with the largest beauty retailer in the U.S., Ulta Beauty, to seamlessly manage seasonal demand surges during holiday shopping.
"We recently had an unplanned traffic surge that impacted our domain services. It took less than an hour for MongoDB Atlas to scale up to the next level of the cluster and manage that traffic," says Sethu Madhav Vure, IT Architect, Ulta Beauty. "The on-demand, dynamic scaling, plus GKE, has saved the day more than once."
The keys to MongoDB retail solutions are speed and scalability. Take the German food delivery service Delivery Hero for example. With up to 12,000 requests per second, MongoDB Atlas enables a seamless web and mobile ordering experience for 2.2 billion multinational customers across 70 countries.
Services like Delivery Hero need to be able to help customers quickly and easily find the foods they are craving. To handle random access requests at scale, the team considered using Elasticsearch, which would have added another database system for the group to maintain. But with MongoDB Atlas Search, Delivery Hero implemented the new features it needed in less than two weeks, versus three months with an outside vendor.
"MongoDB Atlas Search was a game changer. We ran a proof of concept and discovered how easy it is to use. We can index in one click, and because it's a feature of MongoDB, we know data is always up-to-date and accurate," said Andrii Hrachov, principal software engineer at Delivery Hero.
Build together: How MongoDB leverages tech partnerships to accelerate retail innovation
From supply chain to checkout, MongoDB builds modern retail customer experiences with a strong support system. Today, it's easier than ever for retailers and tech-forward e-commerce firms to find the right fit for online and mobile shopping platforms. Whether MongoDB customers are looking for a system integrator, a public cloud offering, or a built-in e-commerce platform, MongoDB has a vast network of partners at the ready. We're excited to announce that the MongoDB Partner Ecosystem Catalog has just launched alongside MongoDB Atlas for Retail.
With this new tool, customers can easily discover what the MongoDB Partner Ecosystem has to offer. MongoDB works with more than 1,000 partners around the globe. Customers are now able to explore these partners and those who are part of the new AI innovators program. Using this discovery tool, customers can explore and filter the MongoDB Partner Ecosystem based on use case and industry, and discover how competitors and existing MongoDB customers are working together with the ecosystem.
Start your journey with MongoDB Atlas for Retail
MongoDB Atlas for Retail includes solutions and capabilities that can help organizations reimagine how they interact with end users by deploying data-driven applications with the flexibility, security, and resilience the retail industry requires:
Run data-driven applications anywhere: MongoDB Atlas for the Edge enables organizations to deploy applications closer to where data is generated, processed, and stored, across mobile and IoT devices, on-premises servers, and multiple major cloud providers. For example, retail organizations can seamlessly deploy applications across mobile devices and on-premises services for interacting with customers when internet connectivity is unavailable while also ensuring data is synchronized with the cloud once connectivity is available. MongoDB Atlas for the Edge enables organizations to build, deploy, and manage applications that are accessible virtually anywhere without the complexity typically associated with operating distributed applications at the edge.

Reimagine possibilities with innovation workshops: MongoDB Atlas for Retail includes dedicated executive engagement with industry experts from MongoDB and the MongoDB Partner Ecosystem to ideate client-specific solutions using best practices developed through proven industry experience. Retail innovation workshops are tailored to address the unique challenges and opportunities that organizations face so they can modernize their operations with security and compliance in mind.

Jumpstart application development: With MongoDB Atlas for Retail, organizations can engage with the MongoDB Professional Services team to take advantage of retail expertise and accelerate projects from concept to prototype and to production in less time. Experts from the MongoDB Professional Services team can work backward from an organization's specific challenges to conduct architectural reviews and help quickly prototype proofs of concept for ideation before moving new applications to production.

Upskill teams to quickly build modern applications: MongoDB Atlas for Retail provides tailored MongoDB University courses and learning materials, including unlimited access to curated webinars and solutions sessions, to help developers learn how to quickly build modern applications for retail. Organizations can benefit from training new and experienced developers from the ground up on how to build modern, data-driven applications to modernize operations and reimagine end-user experiences.
Power retail innovation and digital transformation across your organization by signing up to learn more about MongoDB Atlas for Retail, or visit us at booth E96 at Tech for Retail in Paris, November 28-29, 2023, or booth 1045 at NRF, Retail's Big Show, in New York, January 13-16, 2024.